The United States has not given up on its geopolitical aspirations in West Asia, and is seeking to shore up its position in countries neighbouring Afghanistan under the pretext of fighting terrorism, Yuri Kokov, deputy chief of the Russian Security Council, has said.
"Indeed, there are threats of a geopolitical nature [to Russia], stemming from the fact that the Americans have not actually abandoned their ambitions in this region," Kokov
said
, speaking to the Rossiyskaya Gazeta newspaper in an in interview published on Wednesday.
"On the contrary, under the pretext of countering terrorist groups, they are seeking to gain a foothold in countries neighbouring Afghanistan, and to create bases there for their unmanned aerial vehicles and training centres for the training of local military personnel, law enforcement and special services. In essence, this means bringing NATO infrastructure even closer to Russia's borders," the official warned.
Commenting on the "dynamic" and "contradictory" processes taking place in Afghanistan, including the dramatic and unexpected collapse of the Afghan government and security forces in a matter of days in mid-August, Kokov suggested that one of the only things that could be stated "with confidence" was that "the 20-year military campaign by the United States and its allies in Afghanistan not only ended in vain, but in many respects also aggravated the crises in this country."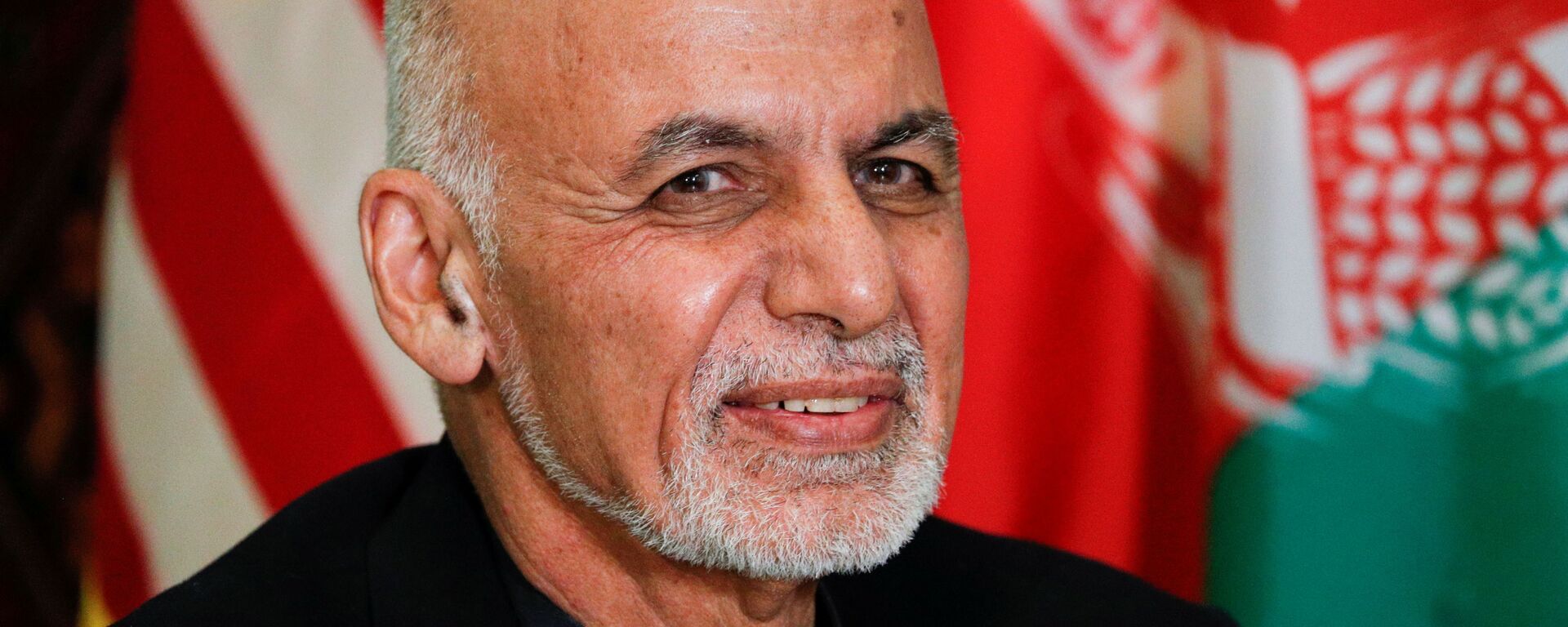 25 August 2021, 09:47 GMT
"The most important thing when it comes to the fight against terrorism is the result. We see that as a result of the coalition's presence in Afghanistan, the country was essentially taken over by the international terrorist organisation known as the Taliban Movement," Kokov added.
The official expressed fears that Afghanistan may once again be thrust into civil war, given the heterogeneity and ethnic composition of the country, as well as the influence of clan, tribal ties, and traditions, plus the degradation of the humanitarian situation – which he said could strengthen radical groups. "[These factors] pose a danger of the spread of terrorism to Central Asia and into Russian territory," Kokov warned.
All Your Base are Belong to US
In testimony before lawmakers late last month, senior US military officials
reportedly indicated
that the Biden administration was in talks with Moscow about using Russian bases in Central Asian to conduct counterterrorism missions in Afghanistan. The officials further indicated that Washington was speaking with the governments of Tajikistan, Uzbekistan, Kyrgyzstan, and other countries on potential basing rights.
Last month, the Wall Street Journal reported that US Joint Chiefs Chairman Mark Milley brought up the subject of Russian bases in Central Asia to respond to terror threats in Afghanistan in talks with Russian Chief of General Staff Valery Gerasimov in Helsinki on 22 September. Officials speaking to the newspaper described Gerasimov's reaction to Milley's proposal as "noncommittal."
Other Russian officials, including Deputy Foreign Minister Sergei Ryabkov, previously indicated that Moscow does not see "how any form of US military presence in Central Asia might enhance the security of the countries involved and/or of their neighbours." Such a deployment "would definitely not be in the interests of Russia," according to Ryabkov.
The Biden administration first approached leaders in Uzbekistan and Tajikistan to discuss the basing issue in May, and Homeland Security officials traveled to Tashkent to discuss potential "counterterrorism cooperation" in July as State Department and Pentagon officials met with the Uzbek and Tajik foreign ministers in Washington.
The US briefly deployed troops in Tajikistan in 2001, and in Uzbekistan between 2001 and 2005, in the early phase of the US-led war in Afghanistan. Between 2001 and 2014, Washington also had access to a major military facility in Kyrgyzstan, which it used as a hub to shuttle troops, equipment, and supplies into and out of the war-torn country. Uzbek and Kyrgyz authorities kicked US forces out of their countries after Washington was accused of meddling in their domestic affairs.
Both Tajikistan and Kyrgyzstan are allies of Russia within the Collective Security Treaty Organisation. Uzbekistan maintains a policy of neutrality but has engaged in security cooperation and drills with Russian forces stationed in neighbouring Tajikistan in recent months amid the deterioration of the security situation in Afghanistan.

28 September 2021, 12:47 GMT