A former British politician who is now Facebook's head of public relations has claimed its controversial content algorithms protect users from "hate speech and misinformation".
Vice‑President for Global Affairs and Communications
Nick Clegg
told Dana Bash on CNN's
State of the Union
on Sunday that the software routines that filter out material the Big Tech giant deems against its "community standards" meant that only one in 2000 posts seen by a user would hit the "heights of hate speech".
The social media site with 2.85 million users has been dodging flak after whistle-blower
Frances Haugen
claimed on CBS'
60 Minutes
this week that "insurrectionists" had used it to organise the January 6 occupation of the Capitol Building in Washington DC by hundreds of protesters.
"If you remove the algorithms… the first thing that would happen is that people would see more, not less, hate speech — more, not less misinformation," Clegg said. "These algorithms are designed precisely to work almost like giant spam filters to identify and deprecate bad content."
"For every ten thousand bits of content, you'd only see five bits of heights of hate speech," he claimed.
"I wish we could eliminate it to zero," Clegg added. "We have a third of the world's population on our platforms. Of course we see the good, the bad and the ugly of human nature on our platforms."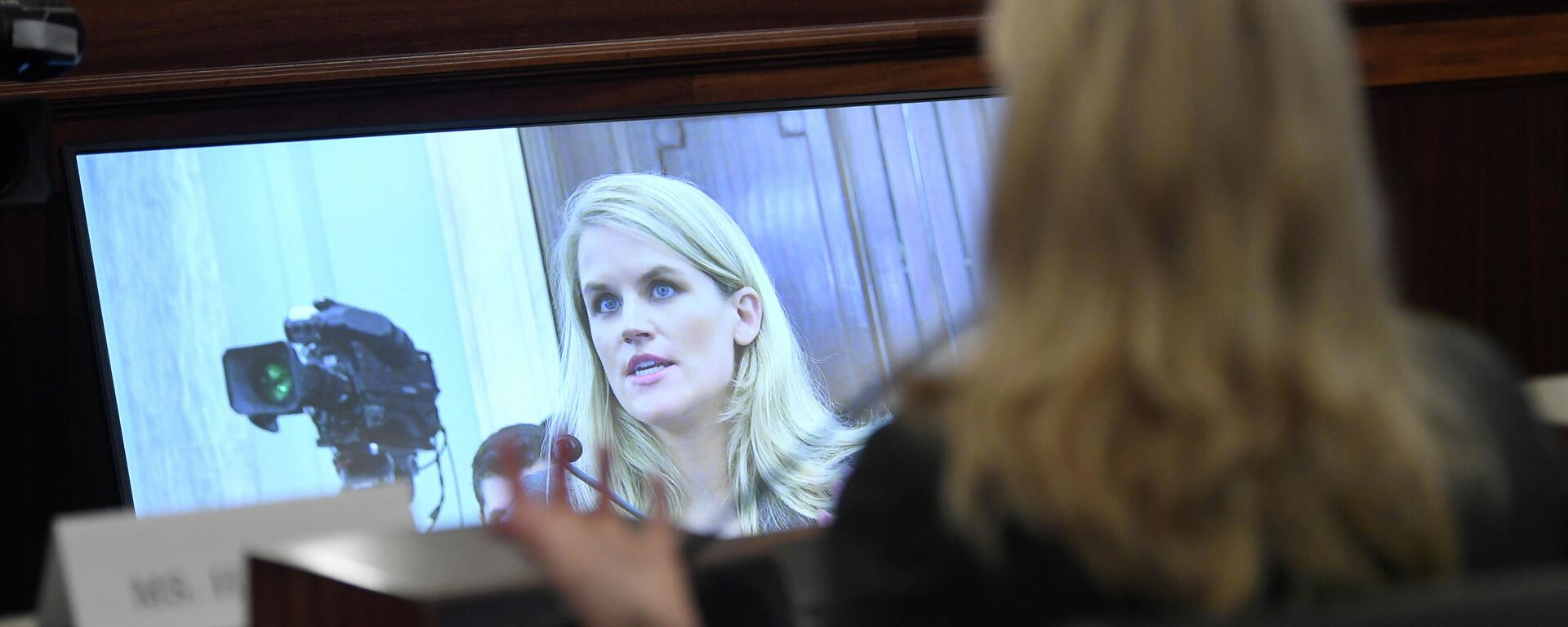 10 October 2021, 13:29 GMT
The executive also denied Haugen's claim that Facebook had eased off on its content filtering rules in the run-up to January 6, when then-president
Donald Trump
led the 200,000-strong "Stop the Steal" rally outside the White House against Congress confirming Democrat
Joe Biden
as his successor.
"We in fact kept the vast majority of them right through to the inauguration, and we kept some in place permanently," he told Chuck Todd on NBC's Meet the Press.
Facebook founder
Mark Zuckerberg
and others at the corporation were left with round faces this week after the site and its subsidiaries Instagram and WhatsApp crashed for five hours — which was blamed on a technical problem during maintenance.
Clegg is the former leader of the British Liberal Democratic Party and was deputy prime minister from 2010 to 2015 in Conservative PM David Cameron's coalition government.
He resigned after the Lib Dem vote collapsed at the 2015 election, leaving Cameron's Tories with a Parliamentary majority.