French Interior Minister Gerald Darmanin has called for starting negotiations to reach a migration treaty between the European Union and the UK.
"We need to negotiate a treaty, since Mr [Michel] Barnier did not do so when he negotiated Brexit, which binds us on migration issues", Darmanin said, vowing that France will endorse the project when Paris takes over the EU's rotating presidency in January.
"The [British] government has not yet paid what it promised us. We call on the British to keep their promise of financing since we are maintaining the border for them", the top French diplomat asserted.
Darmanin claimed that France "has held the border for our British friends for over 20 years", dubbing Paris "an ally of Britain" but "not its vassal".
He also argued that in the past three months, France has stopped 65 percent of attempted crossings by illegal immigrants, and that he had received assurances from the European border surveillance agency Frontex that it will be prepared to monitor the coastal area, notably through aerial surveillance, by year's end.
Patel Reportedly Says Paris Has 'Raised Their Game' on Migrant Interceptions
The remarks come a few weeks after
UK Home Secretary Priti Patel
reportedly noted that the French had "raised their game"following an earlier threat to halt hefty funding to France over Paris' "poor" efforts to stop migrants from crossing the Channel.
The Times
cited unnamed government sources as saying that "when money is on the line, the French always pay attention".
The claims followed Patel warning in early September that she would not "pay a penny of the money" if France failed to start delivering "results".
The home secretary was referring to the UK-France agreement stipulating that London is supposed to pay Paris £54 million ($74 million) for efforts to contain Channel crossings by migrants.
"It's payment by results and we've not yet seen those results. The money is conditional", Patel told UK lawmakers at the time.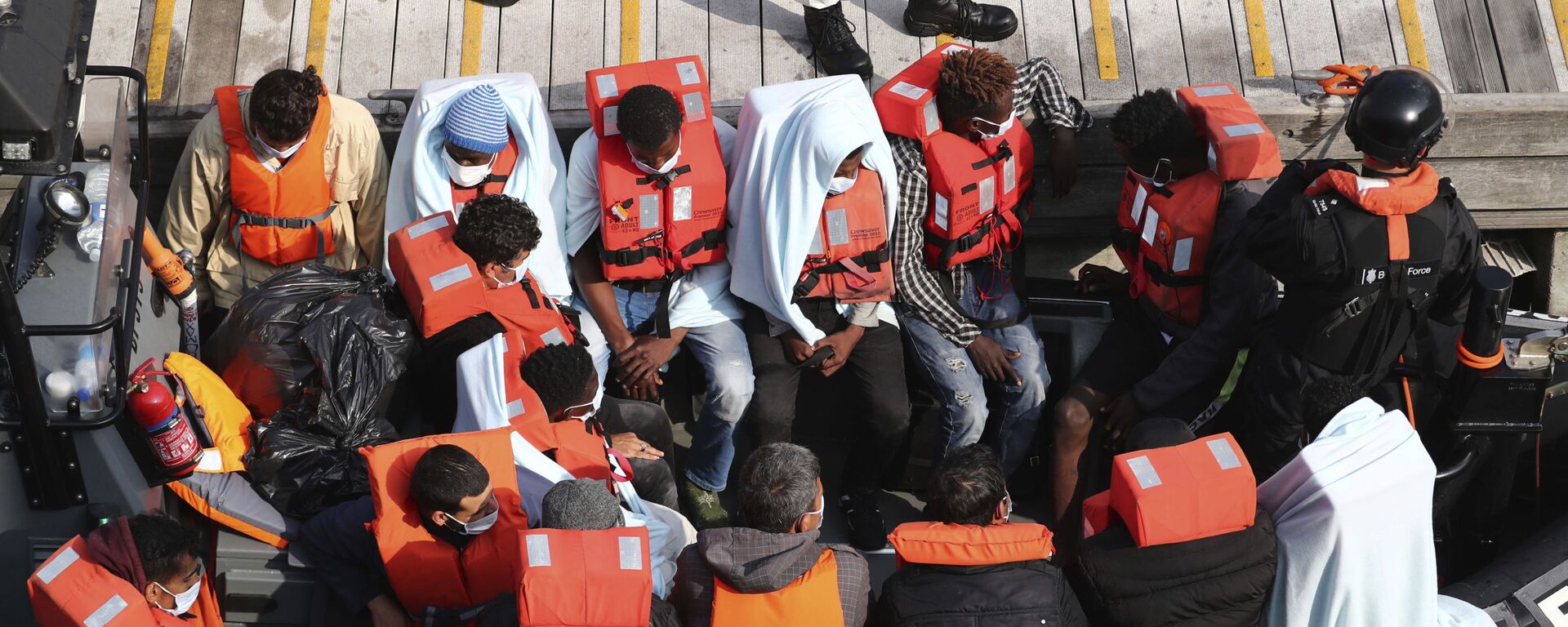 She was echoed by UK Prime Minister Boris Johnson who pledged that his government would do its best to try
to resolve the surge in migrant boats
crossing the Channel, emphasising that the solution largely depended on French authorities.
Coast Guard statistics earlier showed that a total of 17,063 migrants crossed the Channel in the first eight months of this year, a 50 percent increase against the figure for the whole of 2020.