Terry McAuliffe, Democratic nominee for governor in Virginia, has hit out at
the Biden administration
because of a stalemate related to the $1.2 trillion bipartisan infrastructure bill.
In an interview with CNN, McAuliffe apparently referred to his fellow Democrats when he said that "we have got frustration with Washington" over the matter.
"Why haven't we passed this infrastructure bill? It passed the US Senate with 69 votes two months ago. I have been very straight on television. We're tired of the chitty chat up in Washington. Get in a room and get this figured out. […] They're paid to get up in Washington, get this done", he underscored.
He spoke a few weeks after Biden stressed that Democrats would manage to get the infrastructure bill passed in Congress regardless of whether they do it immediately or later on.
"It doesn't matter when. It doesn't matter whether it's in 6 minutes, 6 days, or 6 weeks, we're going to get it done", Biden told reporters after meeting with the congressional Democratic leadership in early October.
This came shortly before the House vote on the bill was delayed indefinitely due to infighting between moderate and progressive Democrats over the document.
The infrastructure spending package got the greenlight from the Senate on 10 August, with the bill getting approval from an array of prominent Republicans, including
Lindsey Graham
and Senate Minority Leader Mitch McConnell.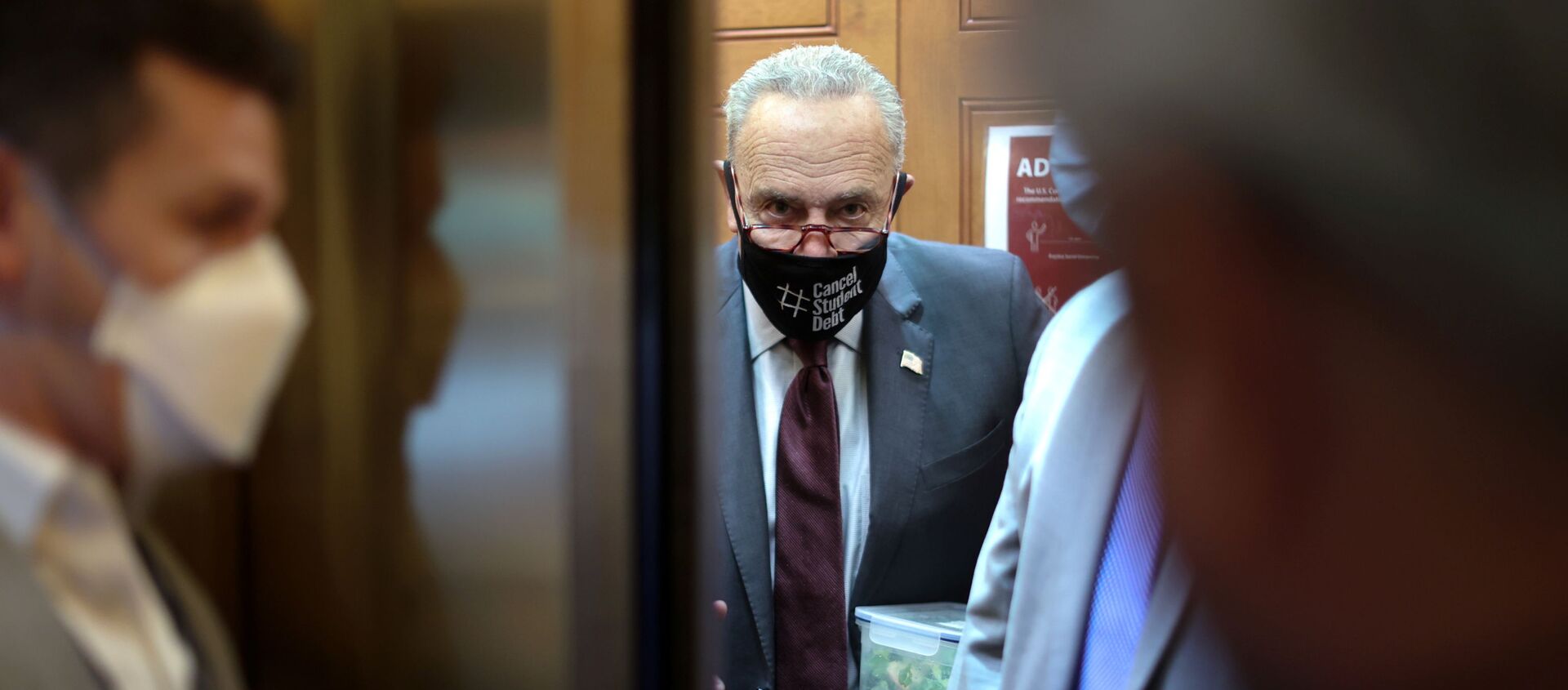 10 August 2021, 03:31 GMT
The vote was preceded by
former US President Donald Trump
arguing that "Joe Biden's infrastructure bill is a disgrace", and urging GOP senators to think "twice before you approve this terrible deal".
Aside from stipulating hefty spending on roads and bridges, the bill contains contentious proposals to fund things like private home environmental efficiency improvements and other non-public infrastructure outlays.