The federal government has allowed for over 160,000 illegal immigrants to be released into the United States since March, with over 70,000 of them released since early August, Fox News journalist Bill Melugin has reported, citing pages from Border Patrol documents he says were provided to him by an unnamed source.
NEW/THREAD: According to Border Patrol documents provided by a source, the federal gov has released over 70,000 illegal immigrants into the U.S. since August 6, including 31,977 released via parole (temp legal status, eligible for work permits).
94,570 released via NTR since 3/20 pic.twitter.com/ag5OMsYw27

— Bill Melugin (@BillFOXLA) October 13, 2021
The documents, their authenticity yet to be verified, appear to show that a total of 31.977 illegal aliens have received parole status, ordinarily reserved for cases of urgent humanitarian need, since 6 August. The status provides immigrants with eligibility for work permits, and is the same kind of document granted to tens of thousands of Afghan nationals who arrived in the US from Kabul in August after Afghanistan was overrun by the Taliban.
The papers also appear to show that some 94,570 people have been released into the country through "notices to report" since March. The notices require migrants to contact immigration authorities on a set date to inform them of their destination.
Another 39,630 migrants were released into the country on their own recognisance since August, with this status requiring them to promise to appear in a court on a set date to determine their future status.
A separate document, purportedly showing a snapshot of a single day in the busy Del Rio sector of the US-Mexico frontier, shows that 128 single adult illegal immigrants were released from Border Patrol custody without "alternatives to detention" measures like ankle bracelets, surrender of documents, tracking by phone, etc. in place to ensure their supervision once inside the US.
Additionally, the documents show that on a single day in Del Rio sector, (September 28th), 128 single adult illegal immigrants were released from Border Patrol custody *without* ATD (alternatives to detention), which include tracking mechanisms like ankle monitors. @FoxNews pic.twitter.com/VACLjyefqv

— Bill Melugin (@BillFOXLA) October 13, 2021
A border patrol official assured that the trust-based release of migrants has proven generally successful in the past, with more than 80 percent of those released into the country reporting in for immigration hearings or contacting authorities as required between 2014 and 2020.
According to the latest Department of Homeland Security figures, border patrol agents encountered
over 400,000
would-be migrants attempting to make their way into the country between July and August. Encounters and apprehensions for fiscal year 2021 are well on track to surpassing the previous record of 1.64 million set in the year 2000. The DHS has yet to release encounter data for September.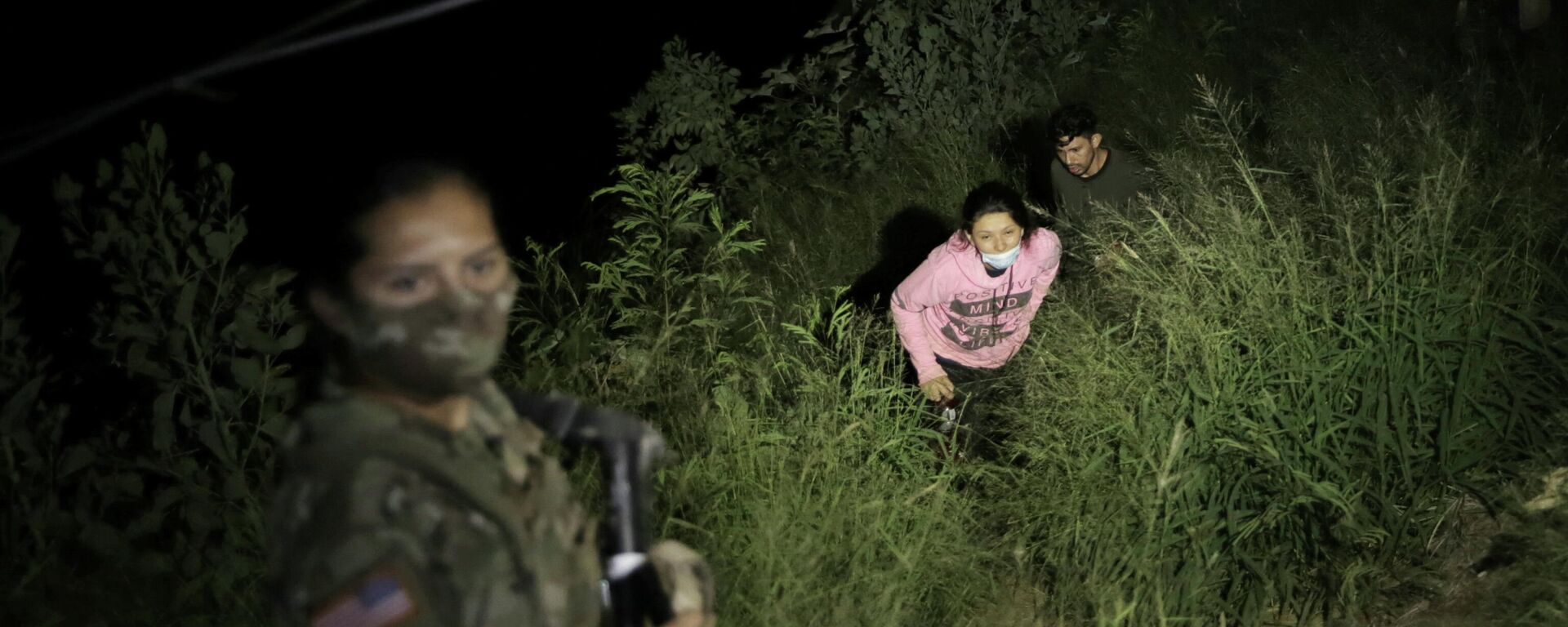 9 October 2021, 18:40 GMT
The crisis at the southern border began almost immediately after Biden stepped into the Oval Office and cancelled nearly a dozen hardline immigration-related directives signed by his predecessor, Donald Trump. Biden's actions have included scrapping Trump's much-touted border wall and replacing it with a technology, camera and AI-assisted "smart wall'," promises to "restore and expand" the US asylum system, and hints that Washington may provide a path to citizenship for the millions of illegal immigrants already living in the US.
Regional leaders, including the presidents of Mexico and Guatemala, have accused Biden of encouraging potential migrants and people smugglers to make the dangerous trek to the United States to escape poverty and violence caused in part by US interventionism, and by neoliberal economic reforms pushed by the International Monetary Fund and other global financial institutions.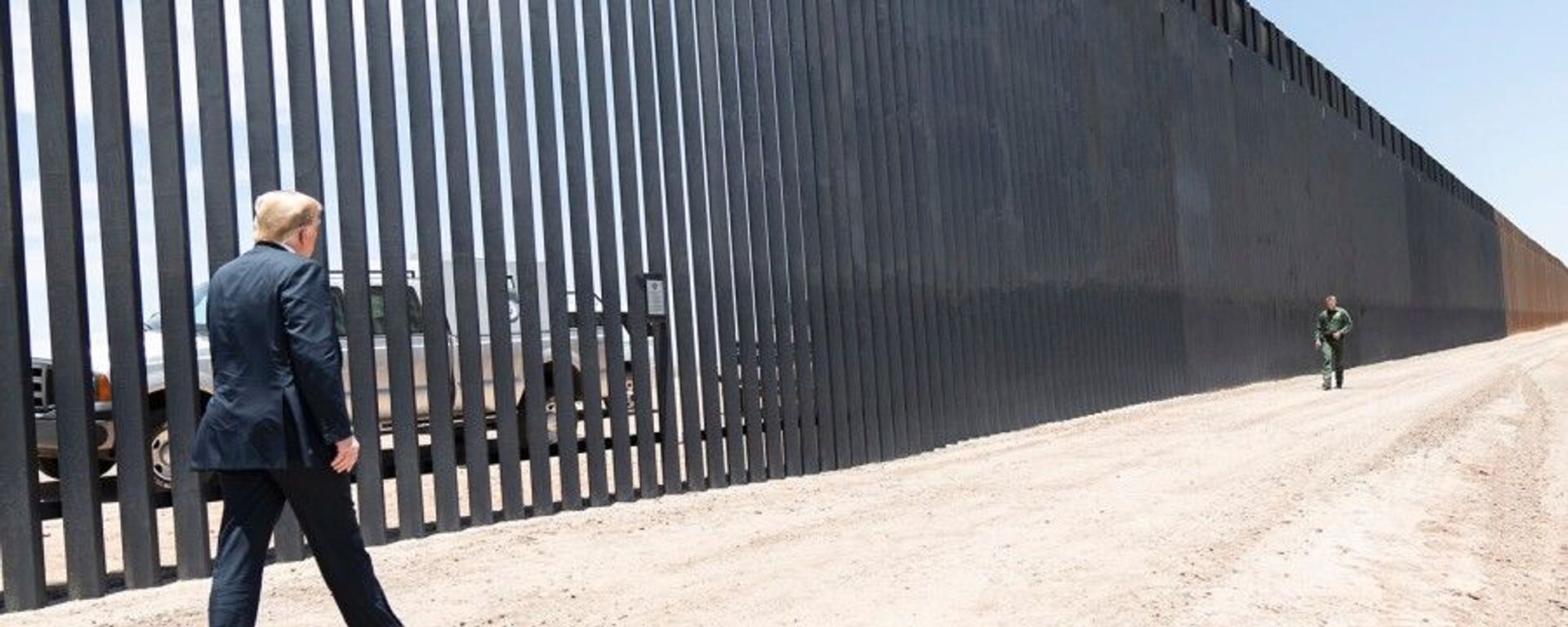 21 September 2021, 10:37 GMT