Five people have been left dead and two injured after a man armed with bow and arrows went on a killing spree in the town of Kongsberg Wednesday evening.
At 18:13 local time on Wednesday night, the police received reports of a man walking around Kongsberg centre shooting people with a bow and arrows. The man was ultimately arrested following a "confrontation" at 18:47 following a manhunt involving a massive police force, elite units, the military and even helicopters. During the operation, warning shots were made, TV2
reported
.
The suspect was later identified as a Danish citizen, aged 37 and living in Kongsberg. He has been charged with murder and is currently in custody in the city of Drammen.
The police haven't disclosed his identity, but said there are many rumours circulating on social media about possible perpetrators who cannot be linked to the killings.
The police believe that the man acted alone and say it is natural to suspect an
act of terrorism
. The police security service (PST) is investigating the case with significant resources. It is too early to assess the motivation behind the spree, the police concluded so far.
The Norwegian Police Directorate has issued a national order to carry arms to increase preparedness and the ability to respond. While this has been described as an emergency measure, the police said there are no concrete indications of change in the threat level in the country.
The man has been assigned a defence counsel and is said to be cooperating with the police.
Outgoing Prime Minister Erna Solberg described the events in Kongsberg as "horrific". She said that the attack "affected the community" and "shook the entire nation". "Our thoughts go to those affected by this and their loved ones," the prime minister said, adding that while she herself understood the fear of her compatriots, the situation is now under control.
Incoming Prime Minister Jonas Gahr Støre condemned the Kongsberg incident as a "cruel and brutal act".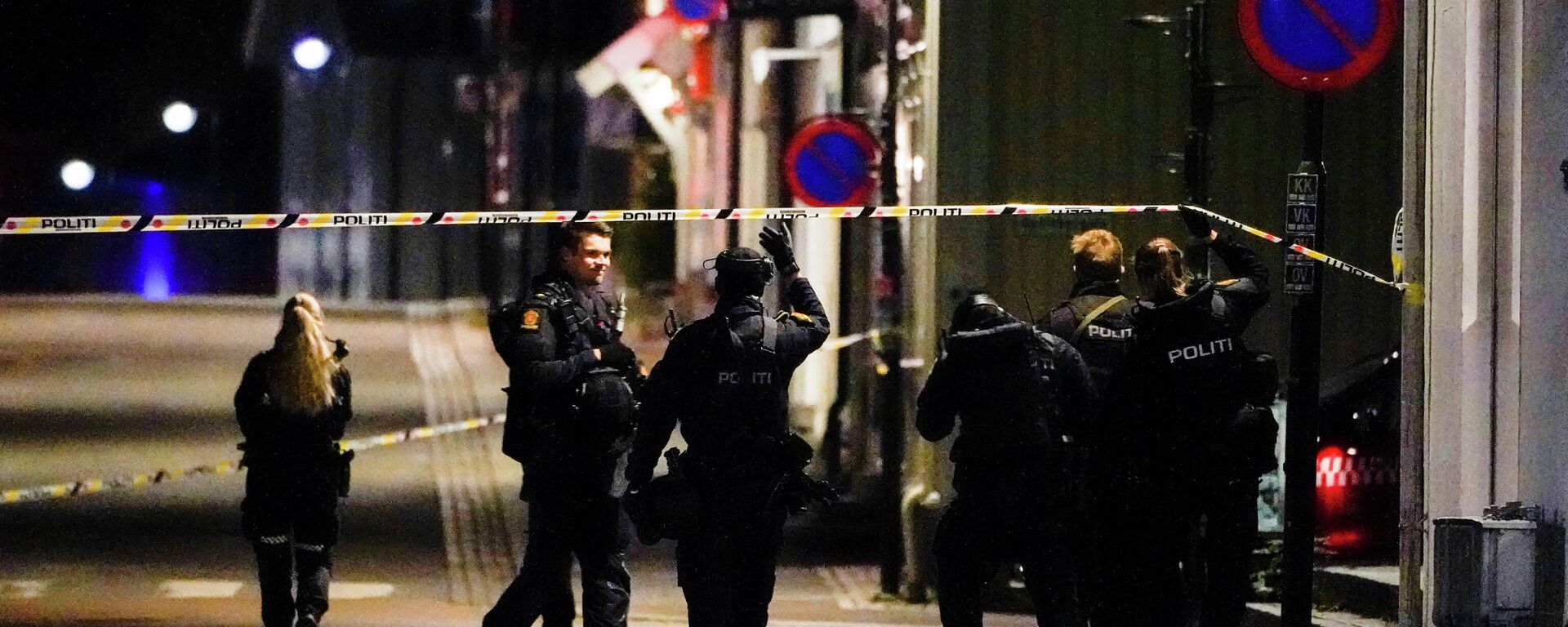 14 October 2021, 06:51 GMT
Kongsberg is a town and municipality of 25,000 in Viken County, near Oslo. It is the site of the Royal Norwegian Mint and home to Norway's major defence contractor, Kongsberg Gruppen.
The Kongsberg attack is the worst in Norway's history since Anders Behring Breivik's killing spree in 2011, which left 77 people dead.