The mummified remains of two baby girls that were interred inside the tomb of the legendary pharaoh Tutankhamen, often referred to as King Tut, possibly served to facilitate the ancient Egyptian ruler's journey in the afterlife, The Daily Express reports citing the "Secrets: Tut's last mission," a Smithsonian Channel documentary.
Both girls, whose remains are kept at the Grand Egyptian Museum in Giza, were stillborn and the results of the DNA analysis conducted on their bodies suggests that they were "most likely" the daughters of the famous pharaoh, the newspaper notes.
"There was such a high mortality rate for infants and children in the ancient world that it's not surprising," said Prof. Salima Ikram, Egyptologist at the American University in Cairo. "But it's extraordinary to have them carefully mummified, wrapped up, cocooned, put in these coffins and placed in their father's tomb."
Meanwhile, another Egyptologist – Dr. Joyce Tyldesley – has debated the reason the girls were buried where they were, noting that Tutankhamun, wealthy as he was, "could have dug a grave for his daughters anytime he wanted to."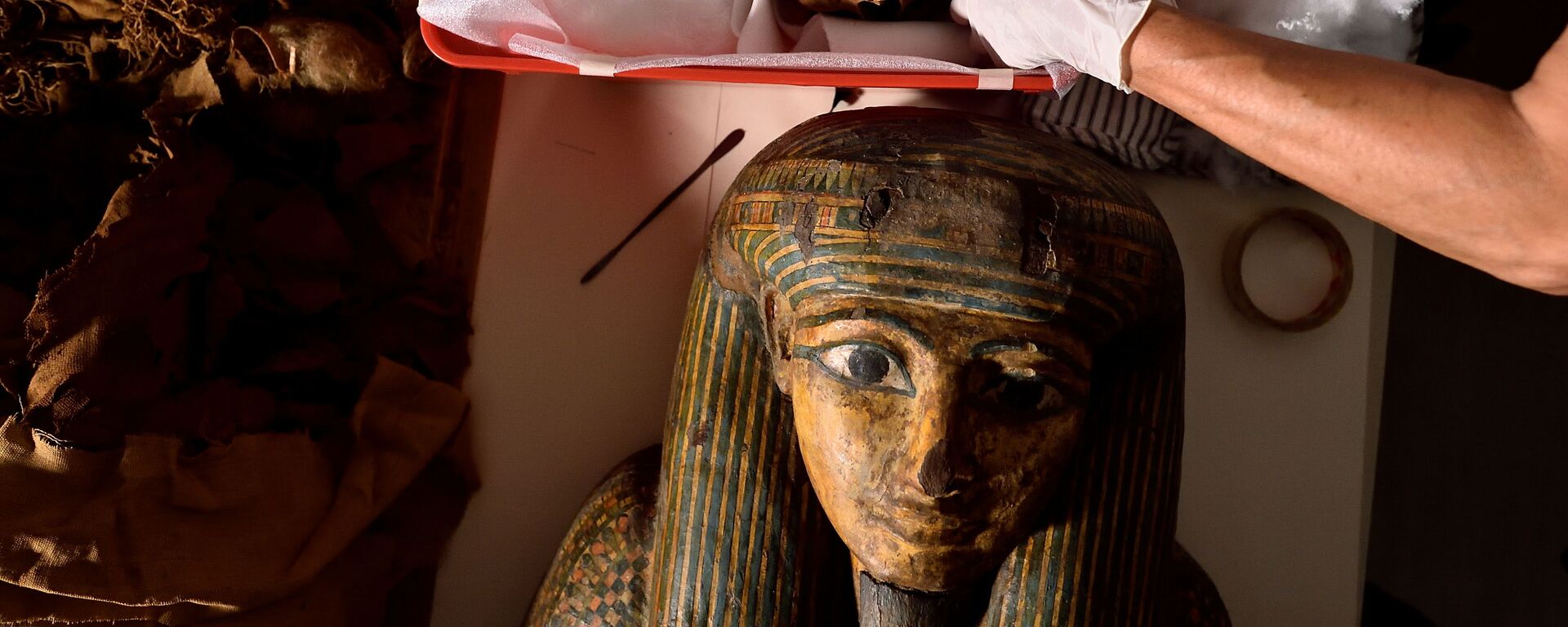 "So the fact that their bodies have been saved and buried with him suggests that it perhaps is not just a practical reason, but there's a ritual reason for them being there as well," she mused.
The girls, Tyldesley reasoned, could have been the pharaoh's "ultimate insurance policy," as the newspaper puts it, as their spirits may have been expected to help King Tut on his journey through the underworld.
"By being either physically in the boat with Tutankhamun, or just having their spirits supporting him while he's in the boat, Tutankhamun will be protected by these two daughters," she explained.