Iranian state media outlets have released
new footage
of a close encounter between Islamic Revolutionary Guard Corps (IRGC) boats and US warships in the Sea of Oman, as well as the IRGC troops' boarding of the Sothys – an oil tanker that the US Navy purportedly used to "steal" Iranian oil.
In the videos, around a dozen small ships, presumably IRGC speed boats, can be seen following and circling a US Navy Arleigh Burke-class destroyer - either USS The Sullivans or USS Michael P. Murphy, both of which operate in the region. One of the videos also appears to show IRGC troops airdropping onto the deck of the Sothys from a helicopter.
The details of the encounter, however, remain murky. Iranian media outlets reported on 3 November that the IRGC thwarted the US warships' attempt to seize Iranian oil from a tanker in the Sea of Oman. The US Navy purportedly stopped an Iranian tanker and forced it to pump its cargo of crude into another tanker – presumably the Sothys.
The Iranian media said that the
oil was returned
and that a tanker was directed to Iranian waters without clarifying which one. Media outlets claimed that US warships and a helicopter tried to prevent that from happening. The Sothys is currently anchored on Iran's Qeshm Island.
On the same day, Newsweek reported, citing an anonymous source in the Pentagon, that the described encounter happened around a week ago. Later, Pentagon spokesman John Kirby confirmed that the incident took place on 24 October, but rejected several claims made by the Iranian media. He insisted that the US never seized Iranian oil and never transferred it to the Sothys.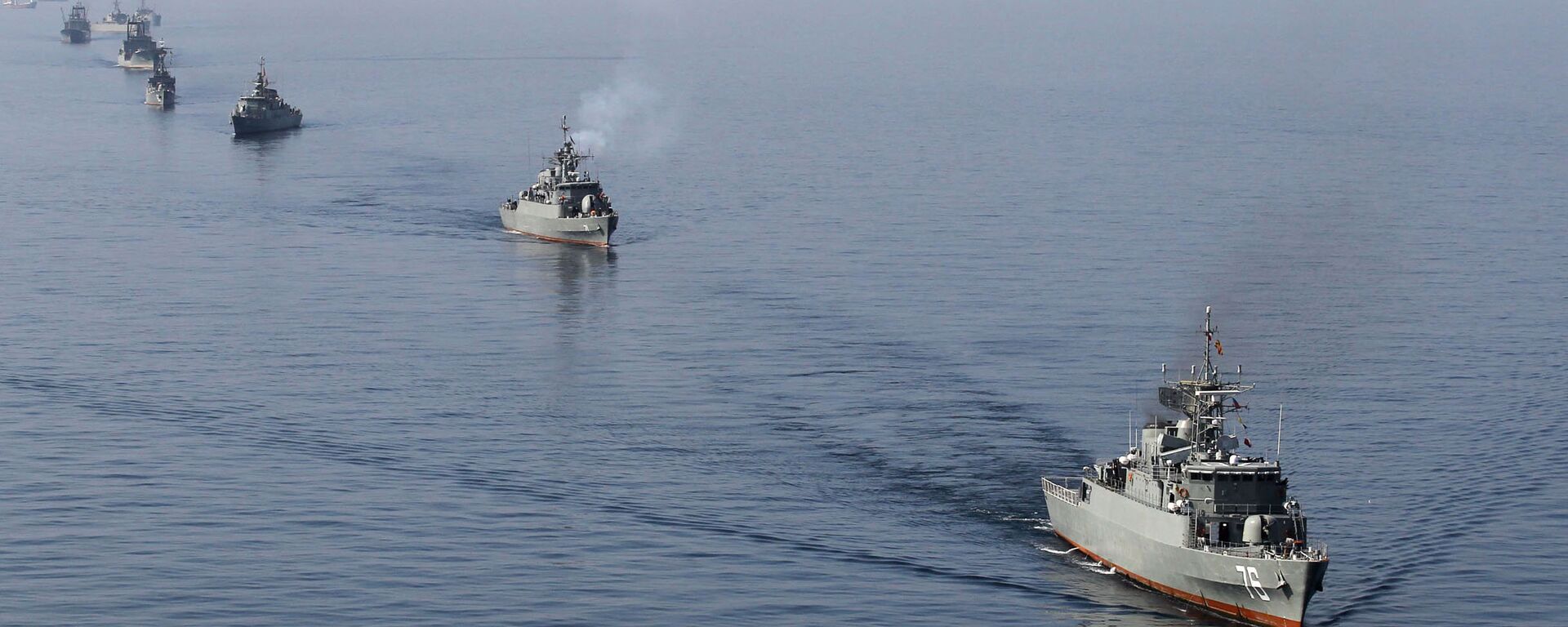 3 November 2021, 15:05 GMT
Kirby further claimed that there was no altercation between the IRGC and American warships, which, he insisted, were simply monitoring the situation. The spokesman did not explain why the US destroyers did that and why they came so close to the Sothys during the incident as if trying to fend off the IRGC boats.
The US previously reported seizing shipments of Iranian oil, which they claimed violated the American sanctions on the Islamic Republic's energy sector, implemented in 2018. Tehran, however, pointed out that the oil shipments Washington claimed it had seized did not belong to Iran.