Yemen's Houthi fighters have announced carrying out several attacks against Saudi Arabia infrastructure during the day. They namely claimed to have hit King Khalid Air Base of the Royal Saudi Air Force located in the country's south-west. In addition, the Houthis said that they had struck other "military targets" in the Saudi cities of Riyadh, Jeddah, Abha, Jizan, and Najran.
The Houthis also claimed to have targeted Saudi Aramco's refineries and King Abdulaziz International Airport both located near the city of Jeddah – on Saudi Arabia's western coast. The militants said they used a total of 14 drones in the strikes against refineries and military bases in Saudi Arabia.
Riyadh has not yet commented on the Houthis' claims of targeting the country's infrastructure. However, the Saudi-led coalition announced on the same day that it had struck 13 targets belonging to the militants, including weapons depots, air defence systems, and drone communication systems across the Houthi-controlled part of Yemen.
The report comes as the Houthis have reportedly lost some key areas in the Red Sea port city of Hodeidah, which has recently seen increased fighting between the militants and the forces of the Yemeni government in exile supported by Riyadh and the rest of the Saudi-led coalition.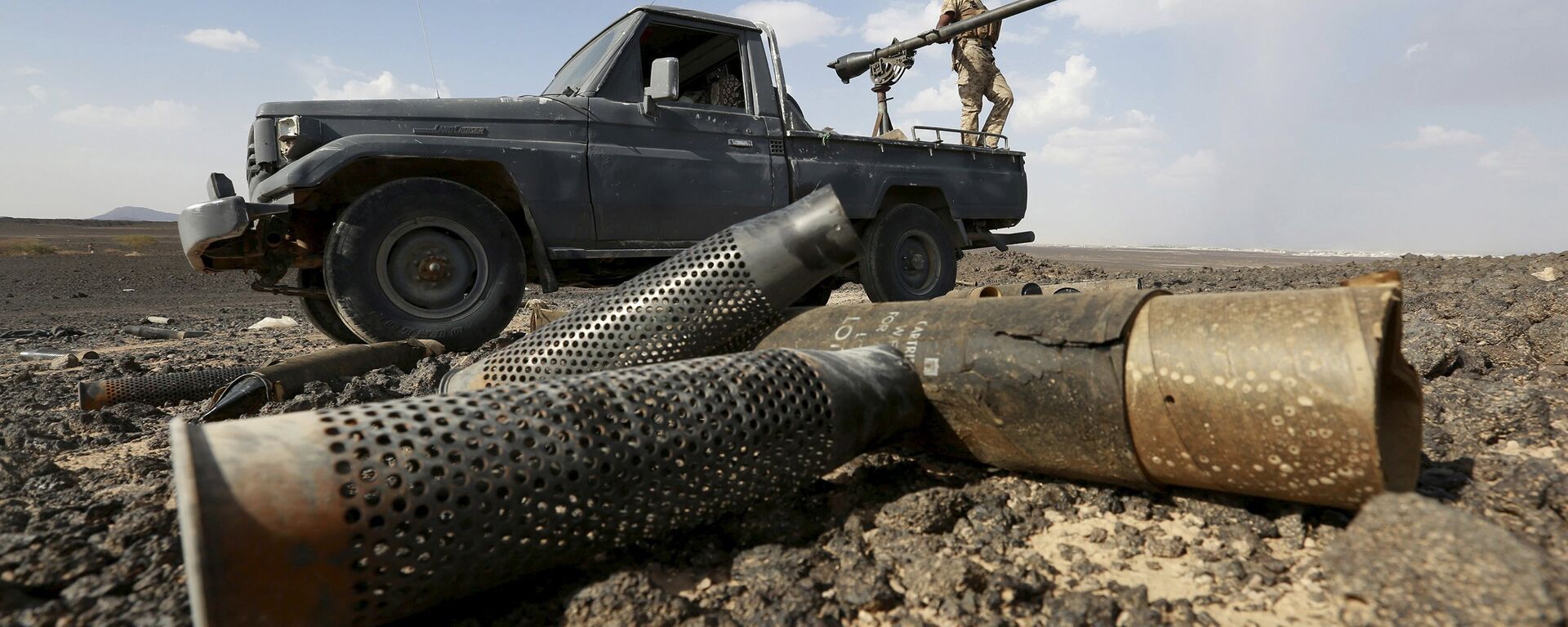 6 November 2021, 19:04 GMT
Saudi Arabia and several other Gulf states jointly invaded Yemen in 2015 after the Houthis seized power in the capital of the country – Sana'a. The coalition had set a goal of reinstating ousted President Abdrabbuh Mansur Hadi, but the over six-year campaign has so far failed to push the Houthis back. The sides negotiated several ceasefires in 2018 and 2020, but the conflict reignited once again in 2021.
At the same time, continuing fighting, the Saudi coalition's bombings, and blockade of Yemen have resulted in a humanitarian disaster in the country. This led to the UN and several of the world's nations to call on Riyadh to
cease its military campaign
.