A northwest London Labour councillor has been expelled for reportedly speaking to a left-wing news-sheet — over a year before the party banned support for the outlet.
Harrow borough councillor Pamela Fitzpatrick gave an interview to Socialist Appeal in May 2020, 14 months before the faction around the publication was
proscribed
by Labour's National Executive Committee (NEC) in July 2021.
She was notified of the disciplinary action against her the same month.
In a Facebook post on Saturday afternoon, Fitzpatrick said she went public about her expulsion after the party's decision was leaked to the pro-Labour Daily Mirror newspaper on Friday — and said she suspected a fellow Labour councillor or the leadership of her party branch.
"Last night I was contacted by the Senior Political correspondent of the Daily Mirror. She had been briefed that I had been expelled and wanted me to confirm or deny the story," she wrote.
"The other people notified of my expulsion yesterday, I am told, were the chair and secretary of Harrow West CLP as well as the chief whip of Harrow Labour Group," Fitzpatrick said.
Fitzpatrick was Labour's candidate for the Harrow East constituency at the 2019 general election, and was a member of the Parliamentary Social Security Advisory Committee until 2014, when she was elected to the Harrow council.
In a Sunday tweet, Fitzpatrick stressed her anger at what she felt were the retrospective enforcement of rule changes.
If Labour believes it acceptable to punish people by introducing rules and applying them retrospectively we urgently need clarification on their plans if in government for our justice system.

— Pamela Fitzpatrick (@PamelaFitzNWC) November 21, 2021
NEC members Nadia Jama and Laura Pidcock, the latter a former MP for North West Durham, also detailed on Sunday that they had tabled a motion for the ruling body's next meeting the following Thursday on the question of retrospective disciplinary action
Thank you Laura. I have been involved in access to justice for decades. I find the absence of fair processes and the retrospective application of rules a seriously worrying development in the party. https://t.co/lPA8vdQGFp

— Pamela Fitzpatrick (@PamelaFitzNWC) November 21, 2021
Fitzpatrick suggested that it was ironic that Labour Leader Sir Keir Starmer had called for more women to be elected to public bodies, as she had followed that path only to be expelled.
I was a member of the Social Security Advisory Committee which advises Parliament on social security Law. I gave it up in 2014 to stand as a Labour Councillor. Had I made a different choice I would not have been subjected to 5 years of harassment and defamation. https://t.co/qdf0WqTsD6

— Pamela Fitzpatrick (@PamelaFitzNWC) November 21, 2021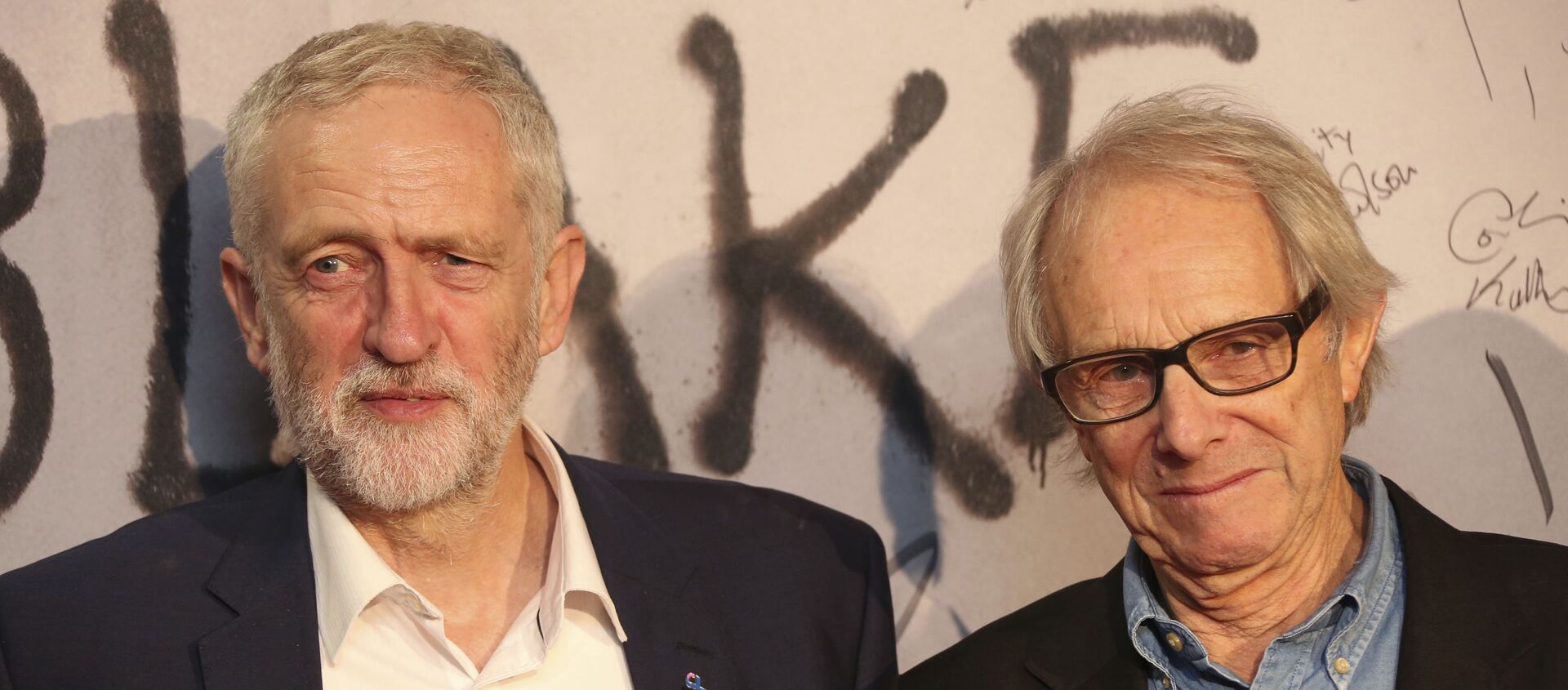 14 August 2021, 16:25 GMT
Left-wing Labour MPs and media figures have condemned Fitzpatrick's expulsion, a push led by former shadow chancellor of the exchequer John McDonnell — himself closely associated with Socialist Appeal.
One joked that the councillor could ask Starmer, a former director of public prosecutions (DPP), for legal advice.
The expulsion of Pam Fitzpatrick is the culmination of a campaign of harassment that should never be accepted in any organisation, let alone the Labour Party. Join me in calling for an independent investigation into this case & reinstatement of this fine socialist. @PamelaFitzNWC

— John McDonnell MP (@johnmcdonnellMP) November 20, 2021
@PamelaFitzNWC is a tremendous campaigner and someone who always stands firmly with people against injustice.

She and all others expelled in this way from the Labour Party without the principles of natural justice applied, should be reinstated immediately. https://t.co/aMF6RuFf3o

— Apsana Begum MP (@ApsanaBegumMP) November 20, 2021
The expulsion of @PamelaFitzNWC for allegedly breaking a Labour rule which didn't even exist at the time of the alleged breach should concern everyone in our Party, right to the top, who believes in natural justice.

Pam should be reinstated and an independent investigation held.

— Richard Burgon MP (@RichardBurgon) November 20, 2021
Pamela Fitzpatrick, a lawyer and Labour candidate at the last election, has been expelled.

There are thousands of cases still being processed and many councillors and candidates I've spoken to - many not on left - think it'll have implications for Labour in May elections. https://t.co/ne85X0Dx8J

— Aaron Bastani (@AaronBastani) November 20, 2021
The Food Workers' union, BFAWU, one the Labour's founding organisations in 1906, voted to disaffiliate from the party in September over the expulsion of its president,
Ian Hodson
, for his alleged association with Labour Against the Witch-Hunt. The vote at a special delegates' congress was timed to coincide with the climax of the annual Labour conference in Brighton.