XR said that their goal is "to draw attention to Amazon's exploitative and environmentally destructive business practices, disregard for workers' rights in the name of company profits, as well as the wastefulness of Black Friday".
The activists argued they are "taking a stand against Amazon's exploitation of people, animal, and the planet", adding in a tweet that they have blockaded the company's 13 fulfillment centres, "stopping lorries from going in or out".
The blocking of Amazon warehouses took place in Manchester and Bristol, as well as Tilbury, Essex, and Dartford in Kent, causing severe disruption for drivers in these areas. In a protest rally in the city of Bradford, XR demonstrators carried a banner reading: "Black Friday exploits people and planet".
The developments came as The Scotsman cited an XR spokesperson as saying that "not only does Amazon's business emit more carbon emissions than a country the size of Denmark, but it is actively helping fossil fuel companies such as Shell, Exxon, and BP to drill for more oil via its Amazon Web Services".
The spokesperson accused Amazon of continuing "to lobby the US government to fight against climate legislation while telling the public they are committed to green initiatives".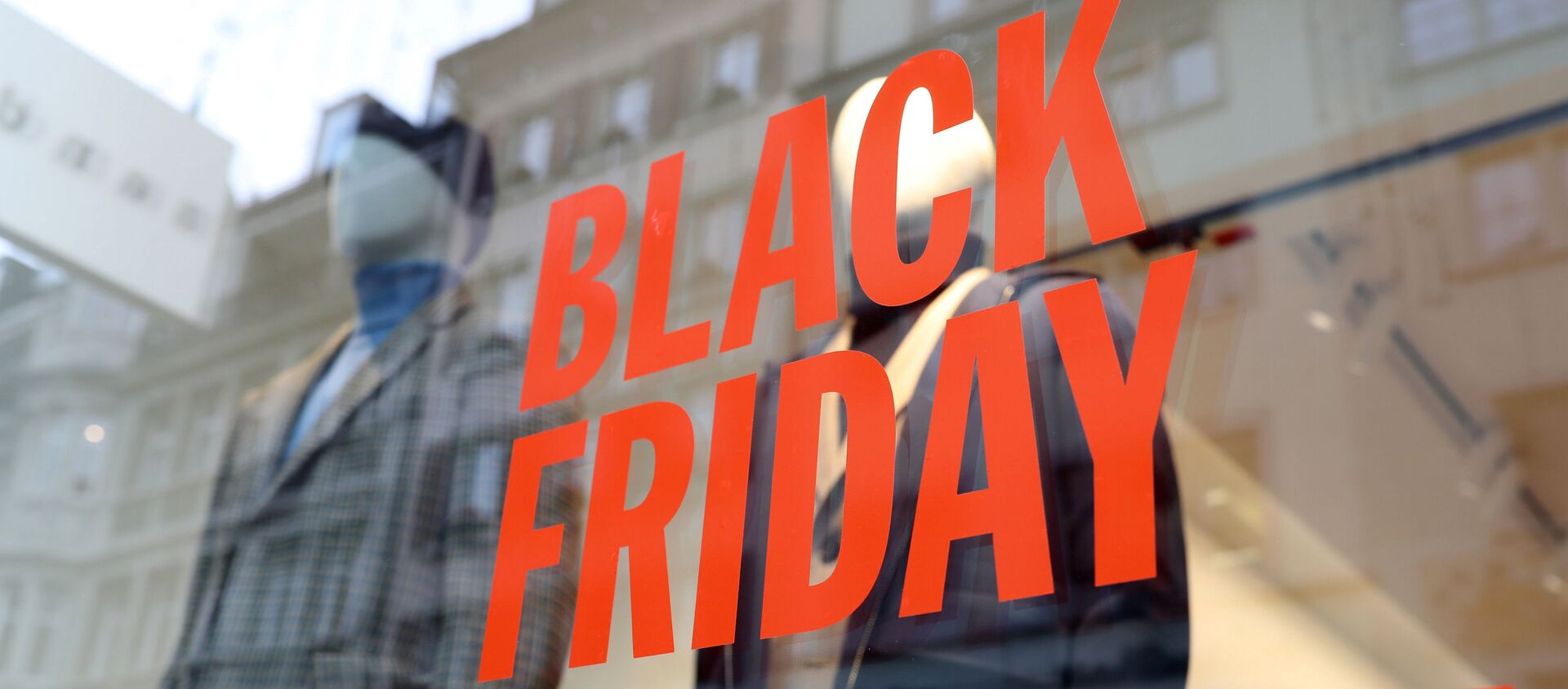 27 November 2020, 19:30 GMT
With company bosses promising in 2019 to hit net-zero by 2040, XR activists argue that there is "no evidence for how that will be achieved and the pledge does not include Amazon's supply chain".
An Amazon spokesperson, in turn, pointed out that the company has "a large network of sites across the UK" and is "working to minimise any potential disruption to customers".
Black Friday is believed to be the online shopping giant's busiest operating day of the year, when prices for thousands of products is significantly reduced and millions of online shoppers visit the Amazon website in a bid to buy TV sets, Alexa devices, game consoles, and smartphones, among other products.