Russian Defence Minister Sergei Shoigu has said private US military firms are planning provocations in
Eastern Ukraine
that will involve chemical components.
"Tanks with unidentified chemical components have been delivered to the cities of Avdeevka and Krasny Liman to commit provocations", Shoigu told a Russian Defence Ministry gathering on Tuesday.
Shoigu additionally singled out advisers from American private military companies (PMCs), who have been dispatched to Donbass setting up firing positions and defences, training Ukrainian special forces.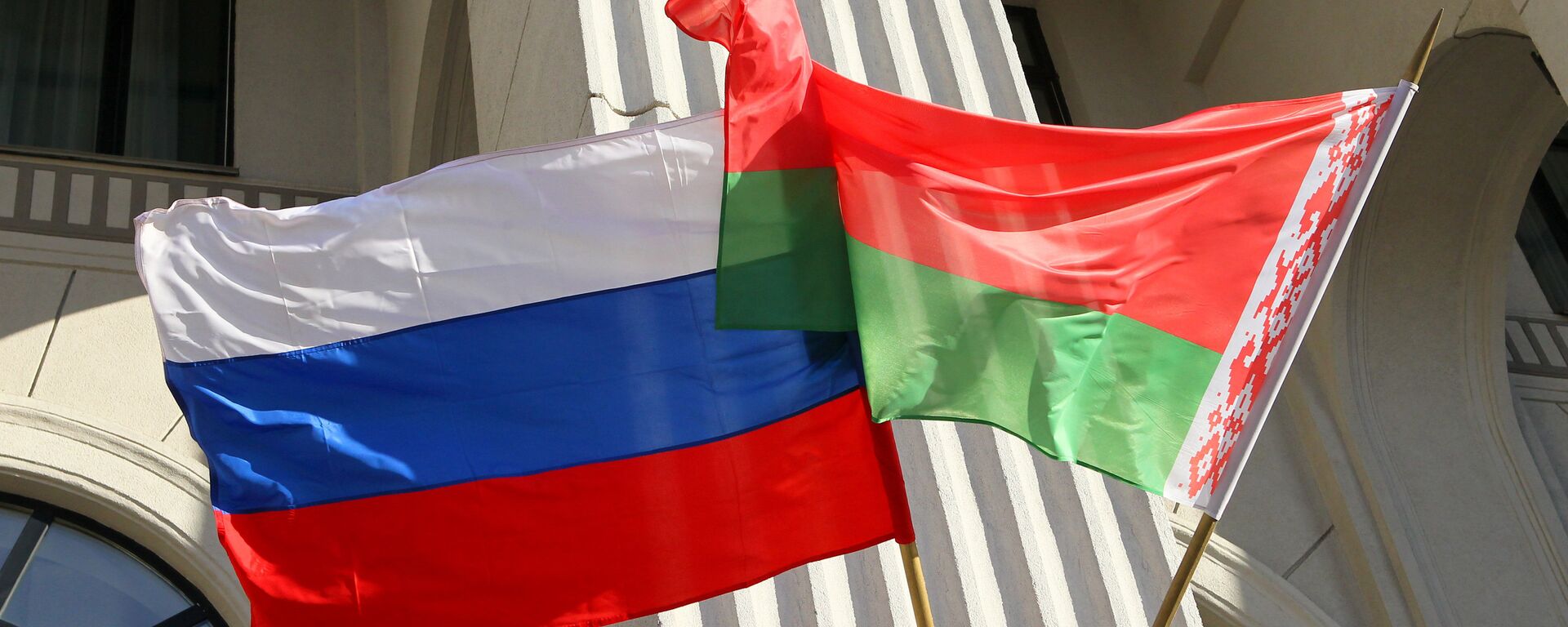 21 December 2021, 09:49 GMT
"The presence of more than 120 employees of American PMCs was reliably estimated in the settlements of Avdeevka and Pryazovske in [eastern Ukraine's] Donetsk Region. They are setting up firing positions in residential buildings and socially significant facilities, training Ukrainian special ops task forces and radical military groups for active hostilities", Shoigu said.
Separately, he noted that the US is ramping up its military presence near Russia's borders, with about 8,000 American military personnel already deployed in Eastern Europe.
He also said that NATO is practicing options for using coalition groups against Russia, referring to Georgia, Moldova, and Ukraine, who take part in the alliance's military drills.
"NATO pays special attention to the troop deployment to the eastern flank of the alliance, including from the continental part of the US. The drills include working out various options to use coalition groups against Russia that comprise non-NATO members", Shoigu said.
The Russian defence minister also said that "the US and NATO are purposefully increasing the scale and intensity of troop training activities near Russia".
"They increasingly involve strategic aviation, carrying out simulated launches of nuclear missiles on our facilities. The number of their flights near Russia's borders has more than doubled", Shoigu stressed.
The remarks come as Konstantin Gavrilov, the head of the Russian delegation at the Vienna talks, stressed that Russia won't allow the deployment of NATO infrastructure in Ukraine and Georgia.
He also underscored that Russia needs an early NATO reaction on Moscow's security guarantee proposals, which include significant cuts on troop, ship, and aircraft deployments for both NATO and Russia, as well restrictions to the deployment of intermediate and short-range missiles abroad and in areas where they can hit targets belonging to the other side.

15 December 2021, 12:37 GMT
Last week, Russian President Vladimir Putin told his French counterpart Emmanuel Macron that the Ukrainian government is escalating the situation in Donbass and does so with the silent permission of the West.
Additionally, Putin stressed that this escalation is taking place as Ukraine is being "pumped with" advanced weapons, creating security threats for Russia, the president said.
Over the past several weeks, Kiev and several Western countries have accused Moscow of amassing troops near its border with Ukraine. Moscow, for its part, rejected the accusations and alleged that the West wants to use them as an excuse to deploy NATO military equipment near the Russian border.