NATO must reject the principle of the military development of its eastern flank, Deputy Foreign Minister Sergei Ryabkov said at a press conference after Monday's discussions in Geneva with Deputy Secretary of State Wendy Sherman and other US officials.
"We presented to the Americans in the most detailed way possible the logic and substance of our proposals, explained why obtaining legal guarantees from NATO not to expand is an absolute imperative, explained why we absolutely must receive legal guarantees on the non-deployment of the strike systems on Russia's borders, and why we are raising the question about NATO abandoning, by and large, the [military] material development of the territory of states which joined the alliance after 1997," Ryabkov said.
The diplomat warned that any attempts by the US and NATO to blackmail and intimidate Russia on Ukraine are "unacceptable" from Moscow's perspective, and will not yield any results. He stressed that "playing with fire" was not in Washington's interest, and that "radical changes" were necessary in the Russia-NATO relationship.
Ryabkov stressed that NATO's non-enlargement, a commitment not to place missiles near Russia's borders, and barring Kiev from joining the Western bloc were "imperatives" as far as Russia is concerned.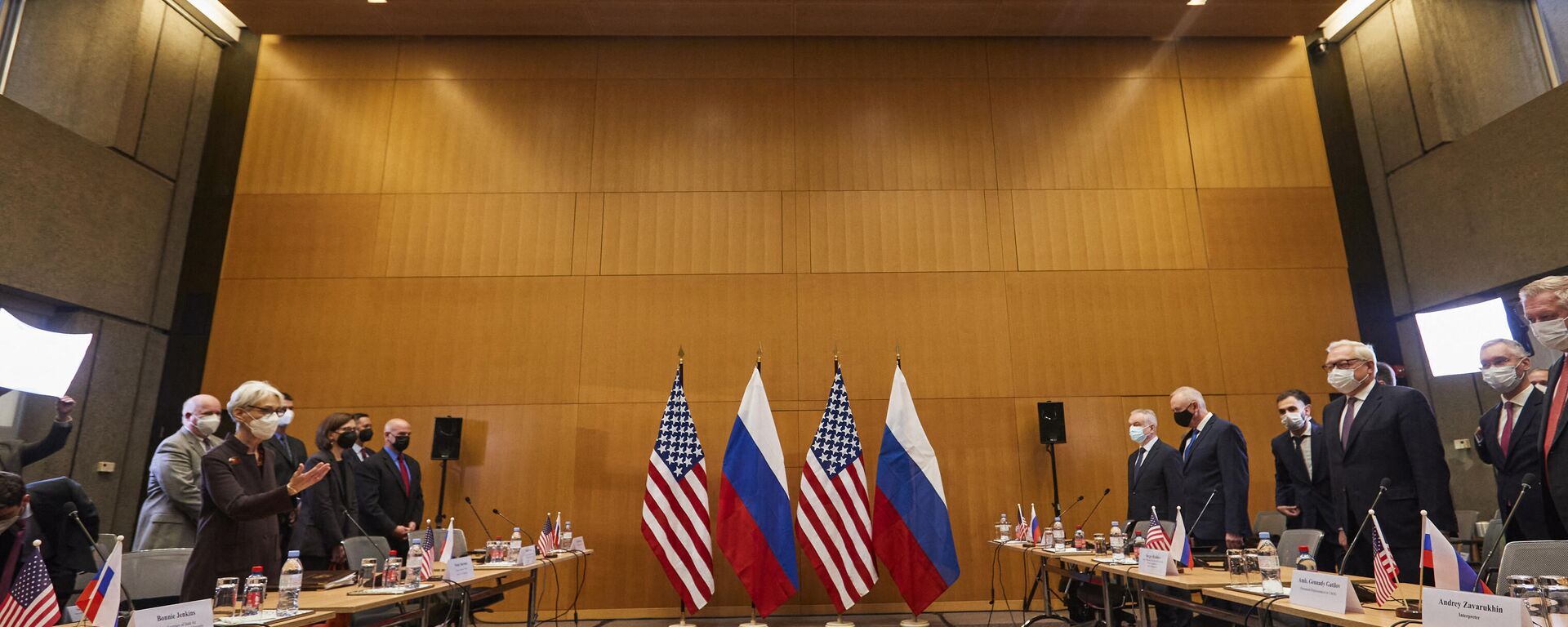 10 January 2022, 16:30 GMT
Deep, Professional Talks
Ryabkov said that Monday's talks, which lasted nearly eight hours, were "difficult, long, very professional, deep, specific, without any attempts to embellish anything, to get around any sensitive issues."
"We got the impression that the American side took the Russian proposals very seriously and studied them in-depth," he said.
The deputy foreign minister also said that the Russian side reiterated to its US counterparts that Moscow has absolutely no plans to "invade" Ukraine after American negotiators complained the alleged buildup of Russian troops near its neighbour.
"We explained to our colleagues that we have no plans, no intentions to 'attack' Ukraine...There is no reason to fear any escalation in this regard," Ryabkov stressed.
The diplomat also confirmed that the two sides touched on the future of the New START treaty, and strategic stability in general, but said these issues were not central to the discussions.
Ryabkov suggested that the possibility of additional talks in future will depend on the outcome of the Russia-NATO talks on Wednesday in Brussels and discussions at the Organization for Co-Operation in Europe in Vienna on Thursday.
'Frank and Forthright' Discussions
Deputy Secretary of State Wendy Sherman called Monday's talks "frank and forthright."
"We came up with a number of ideas where our two countries could take action that would be in our security interest and improve strategic stability," Sherman said. "The United States offered to meet again soon to discuss these bilateral issues in more detail," she added.
Sherman pointed to Ukraine as a sticking point in the discussions, saying that the US 'firmly' rejects Moscow's calls on Kiev not to be allowed to join NATO. "We're firm...in pushing back on security proposals that are simply non-starters in the United States. We will not allow anyone to close NATO's open-door policy," she said.
The diplomat also warned Russia on the consequences of any 'attack' on Ukraine, saying there would be "significant costs and consequences, well beyond what they faced in 2014," if Moscow were to strike.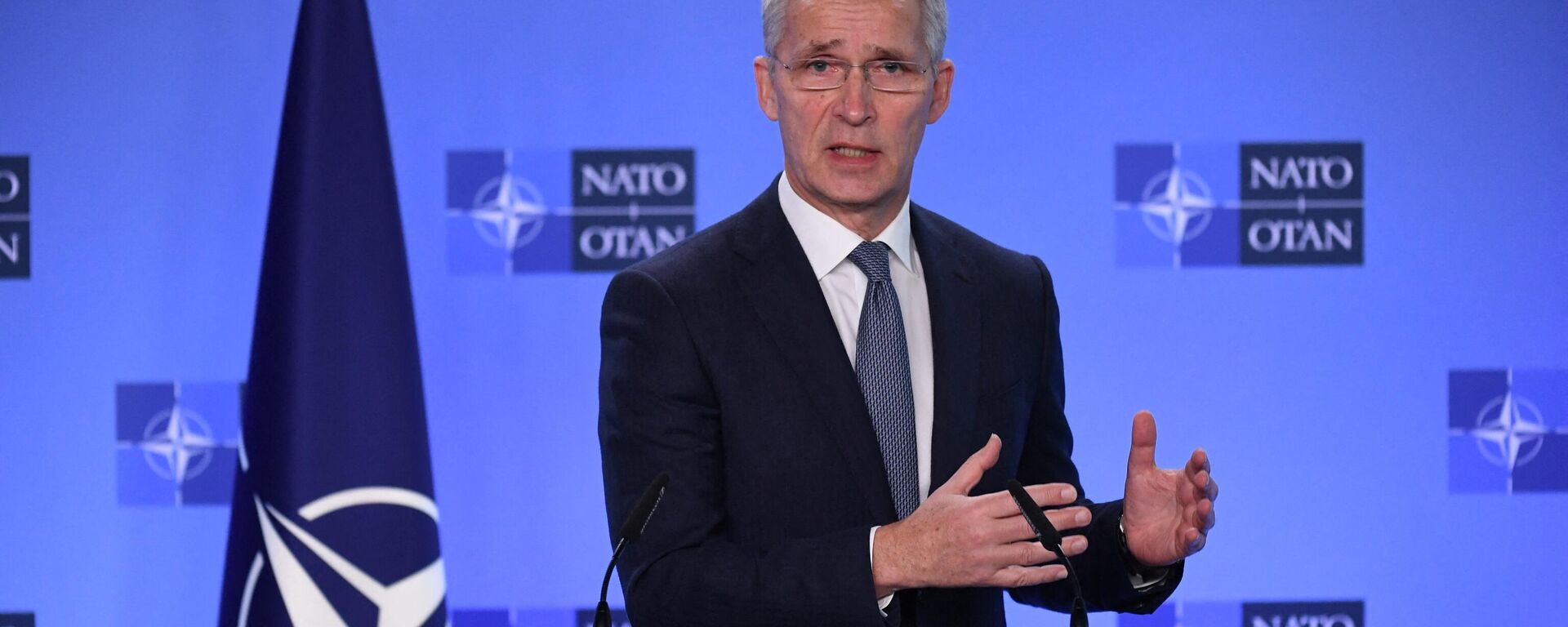 10 January 2022, 09:58 GMT
Twin Security Proposals
In mid-December, the Russian Foreign Ministry handed US diplomats in Moscow a pair of security proposals designed to dramatically ease tensions between Russia and the Western alliance. The draft agreements were
published
on the Foreign Ministry's website shortly thereafter.
The proposals call for legally binding guarantees by Russia and the US not to deploy troops, aircraft and warships in areas where they may be seen as a threat to either nation's national security. They also suggest placing limits on the deployment of intermediate and shorter-range missiles in areas where they could strike targets in either country, and call for hard restrictions on the deployment of one another's nuclear weapons abroad.
Washington is asked to make several unilateral commitments, including a pledge not to continue NATO's eastward expansion into Ukraine and other post-Soviet states, and to halt military cooperation with these governments.
Russia and NATO are asked to explicitly affirm that they do not consider one another adversaries, and make a commitment not to consciously create conditions which might be regarded as a threat by the other side. The bloc is asked not to deploy additional weapons and troops to its eastern members, except in exceptional circumstances and with Russia's agreement. These steps, Moscow hopes, can significantly ease tensions between Russia and the Western bloc.
Russia laid down the firm proposals, characterized by Russian President Vladimir Putin as Moscow's 'red lines', in response to three decades of NATO expansion eastward, despite commitments by US officials in 1990 not to move "one inch" eastward beyond the borders of the former German Democratic Republic following its annexation by the Federal Republic of Germany.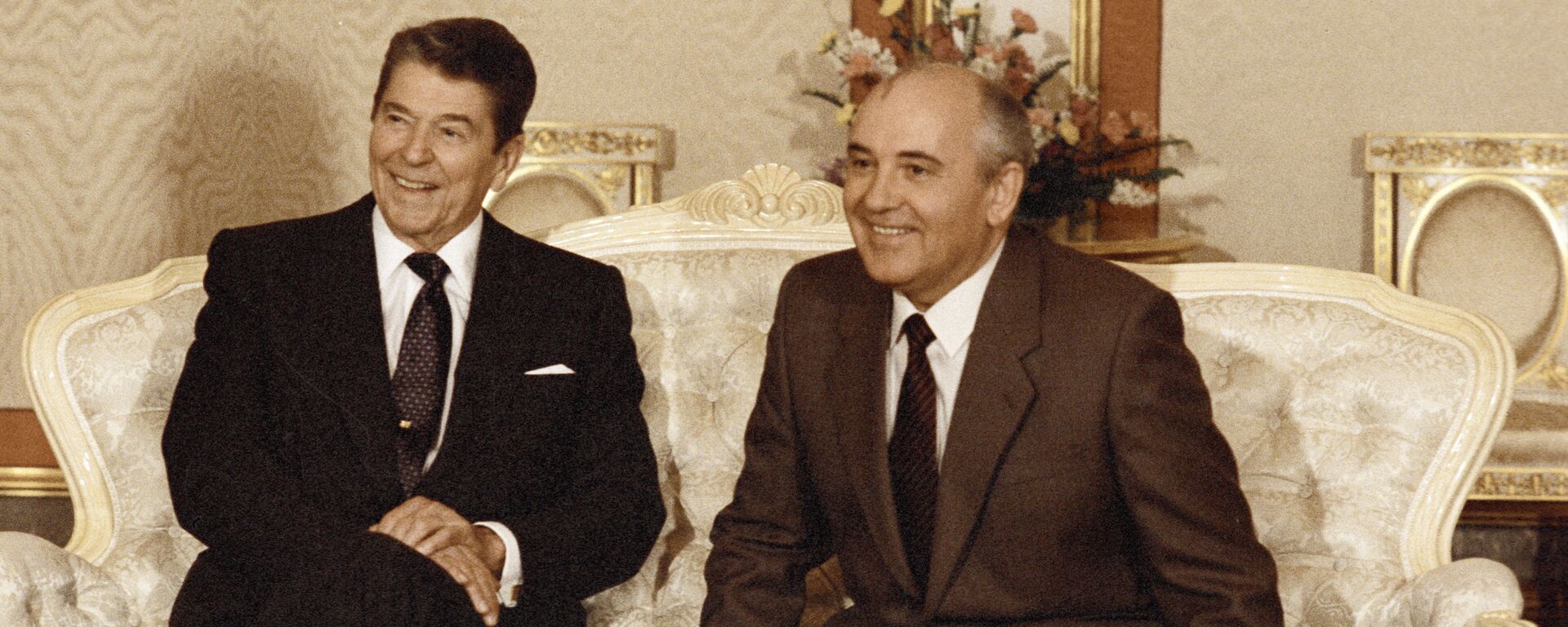 31 January 2020, 16:43 GMT
Last month, Putin
said
in an interview with Russian television that "the issue isn't about the line which we don't want someone to cross."
"The issue is that we have nowhere to fall back to. They [NATO] have squeezed us against such a line that we can't move around. I have already said - they'll put missile systems in Ukraine, 4-5 minutes flight time to Moscow. Where can we move? They have simply driven us to such a state that we have to tell them: stop," the Russian president said.