North Korea has declared that it conducted a test launch of tactical guided missiles on January 17, the South Korean news agency Yonhap
reported
on Monday night.
According to the report, citing the DPRK's state media, the two projectiles launched were short-range ballistic missiles (SRBMs) of the KN24 type.
The missiles reportedly "accurately" hit a target in the East Korea Sea (Sea of Japan). The country's leader Kim Jong-un, however,
was not present
at the launch this time, although he
watched the flight
of the previous rocket launched on January 11.
In its turn, the South Korean JCS reportedly stated that two missiles were launched into the Sea of Japan at 8:50 and 8:54 a.m., from the northeast of North Korea. The missile had a range of around 380 kilometers and a height of about 42 kilometers.
The maximum speed of the missile was reported to be approximately Mach 5.
Moreover, the firing interval was shortened to just 4 minutes from 11 minutes when two "North Korean versions of Iskander" (KN-23) were fired on January 14.
An unknown South Korean military official
reportedly told
Yonhap that the country's armed forces
are looking into the possibility that the increased test launch numbers are aimed at ensuring the sustained firing capability of a "super-large" multiple rocket launcher.
This is said to be the fourth launch of North Korean missiles this year. The previous ones took place on January 5, 11 and 14. On the first two occasions, North Korea claimed to have successfully tested hypersonic missiles, and on January 14, two conventional ballistic missiles were fired from a railroad missile system.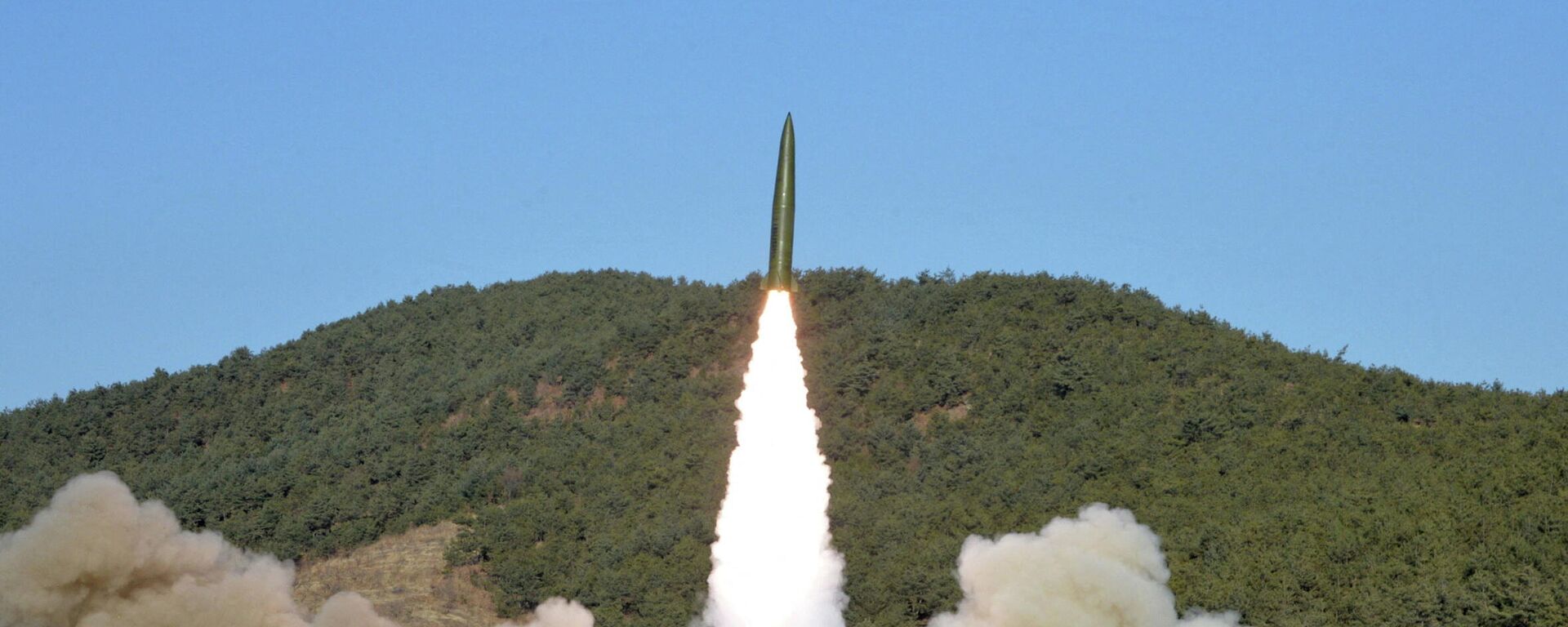 17 January 2022, 00:07 GMT
Earlier, the UN
voiced alarm
about North Korea's latest ballistic missile launches and advocated dialogue, with the organization's spokesman Stephane Dujarric adding that the development has led to "growing concern" among the international community.
Last week, North Korea
warned
the US that it would respond with a "stronger and more certain reaction" if the US imposed more sanctions in response to the DPRK's missile tests.
According to the
KCNA
, the North Korea's state news agency, Wang Yi, Chinese State Councilor and Minister of Foreign Affairs, emphasized on Monday that US sanctions would only exacerbate tensions on the Korean peninsula while doing little to alleviate the situation, and that "it would not solve the problem but generate a new problem."