Russia's Roscosmos state aerospace company has released the latest satellite images of Hunga Tonga–Hunga Haʻapai - the twin island united by an undersea volcano, which erupted on 14 January 2022. The eruption devastated the uninhabited island, leaving only a fracture of it above sea level.
Неделю назад в Тихом океане произошло извержение подводного вулкана Хунга-Тонга-Хунга-Хаапай, которое продолжалось несколько дней. Основной удар пришелся на острова Тонга.

📸Спутник #КанопусВ проводит мониторинг последствий. Здесь вы можете увидеть границу острова до извержения pic.twitter.com/AxEtoWJU3P

— РОСКОСМОС (@roscosmos) January 22, 2022
The photo, released by Roscosmos, showed the island's outline before the January eruption demonstrating the stark difference from its
current state
. The image was shot by the Canopus-V satellite, the state space corporation said.
Before 2015, Hunga Tonga–Hunga Haʻapai consisted of two separate islands, but seven years ago an eruption changed its outlines connecting the two in one bigger island around the volcano's caldera. The 2022 eruption, which was more explosive, practically annihilated Hunga Tonga, the eastern island, and most of Hunga Haʻapai, the western one.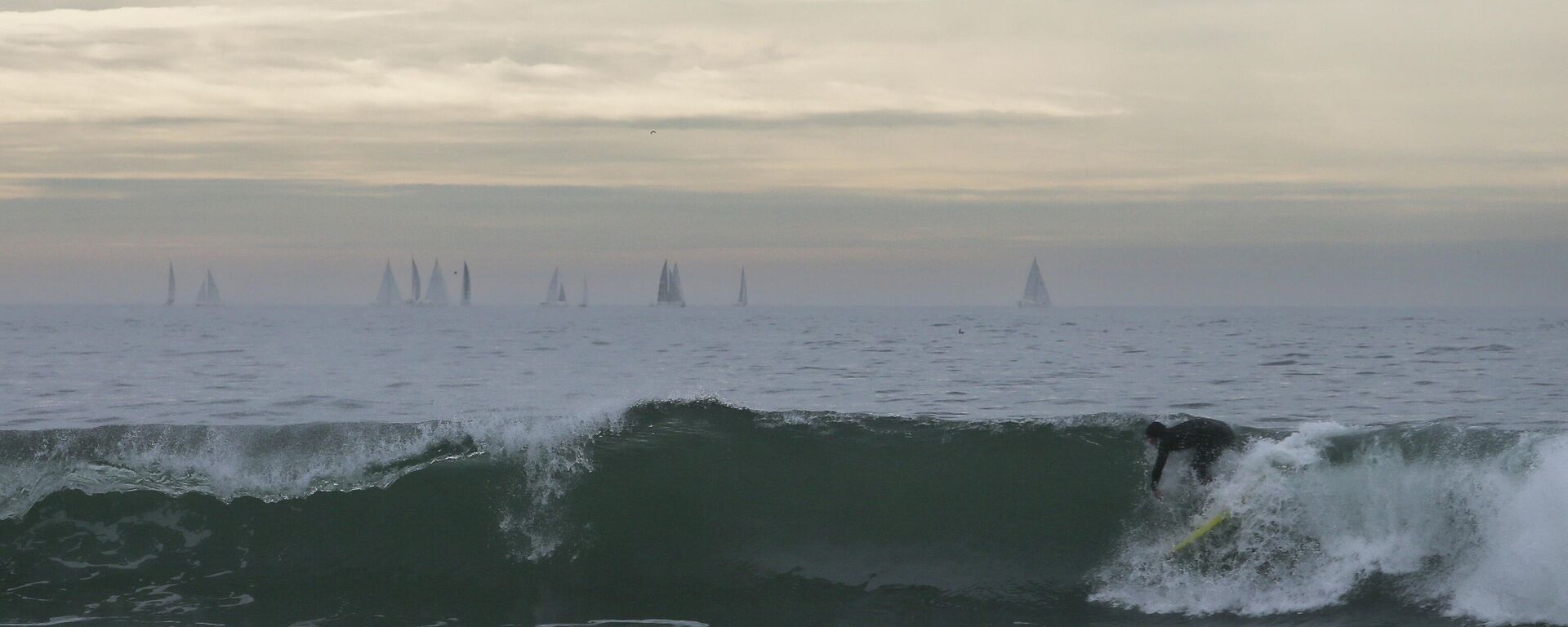 17 January 2022, 19:14 GMT
The 14 January eruption largely affected the archipelago Kingdom of Tonga prompting the evacuation of King Tupou VI from his residence and numerous tsunami warnings. Three people were proclaimed dead as a result of the eruption and the event destroyed the infrastructure and housing on Mango and Atata islands which were home to 150 residents.
Several other nations issued tsunami warnings, such as the US and Japan, but in all cases, only relatively small tsunami waves were expected.