US Secretary of State Antony Blinken said in an interview with CNN that the United States had warned about Russia's possible plans similar to those previously described by the United Kingdom.
The UK Foreign Office on Sunday alleged that the Kremlin is trying to install a pro-Russian leader in Ukraine, naming Yevhen Murayev as the possible candidate, but failed to provide any evidence to back its claims.
According to Blinken, the US has repeatedly warned about such a tactic publicly. He, however, refused to comment on "specific pieces of intelligence".
"I can't comment on specific pieces of intelligence. But we've been warning about just this kind of tactic for weeks and we've spoken about it publicly. Just last week we sanctioned four Russian agents, Ukrainians in Ukraine, seeking to destabilise the government. This is part of the Russian tool kit. It runs the gamut from a large convention incursion in an attempt to topple the government. It's important that people be on notice about that possibility," Blinken said.
Shortly after the Foreign Office made its claims on Sunday, the Russian Embassy in the UK called on Westminster to
stop "rhetorical provocations"
around Ukraine, saying that the UK had sidelined itself by its short-sighted policies and now sees its role in encouraging anti-Russian sentiments.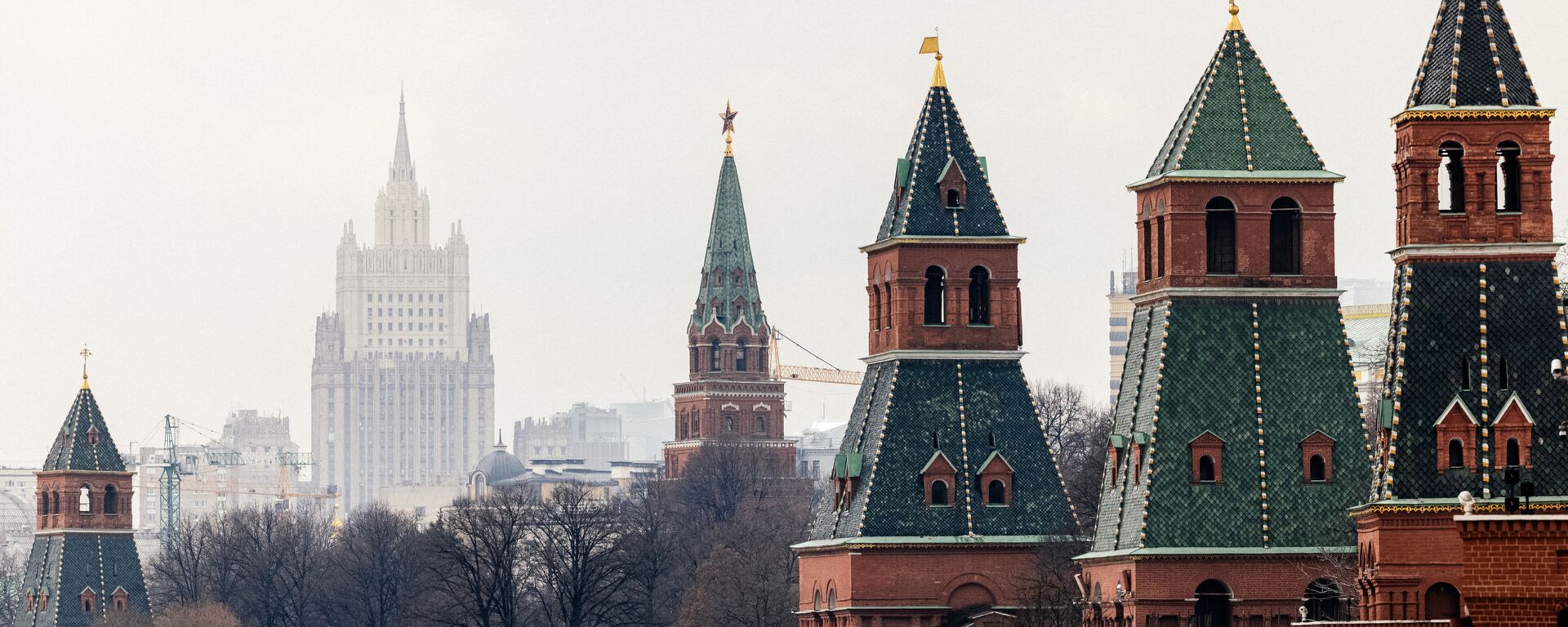 23 January 2022, 14:24 GMT
'Lose the Deterrent Effect'
Blinken also said that Washington believes imposing sanctions on Russia now would cause them to lose their deterrent effect.
"So when it comes to sanctions, the purpose of those sanctions is to deter Russian aggression. And so if they're triggered, now, you lose the deterrent effect. All of the things that we're doing, including building up in a united way with Europe massive consequences for Russia, is designed to factor into President Putin's calculations and to deter and dissuade them from taking aggressive action, even as we pursue diplomacy at the same time," Blinken asserted.
When CNN's Dana Bash asked whether Blinken could foresee any scenario in which US servicemen became involved in the tense situation in Ukraine, the Secretary of State, rather than giving a straight answer, said that NATO "is looking at very practical and important measures it would take in the event of further Russian aggression".
"We're building up our defense, we're building up our deterrence to make sure that Russia understands that if it doesn't follow the diplomatic course, if it renews its aggression, there'll be very significant consequences," Blinken said.
Still, he noted, Washington believes that there are a number of areas in which the United States and Russia can tackle mutual concerns including arms control. Blinken also listed "greater transparency, risk reduction, the placement of missile systems" among such issues.
His comments come as tensions around the situation in Ukraine continue to mount, with western countries accusing Russia of "amassing troops" on the Ukrainian border and allegedly preparing to "invade" the neighbouring country. Moscow has repeatedly denied the claims.
In December, the Kremlin rolled out its security proposals to NATO and the US, demanding in particular that the alliance does not expand eastwards and deploy offensive weapons in the countries bordering Russia. Later in January, the parties gathered in Geneva to discuss the security proposals. NATO and the US have largely criticised the proposals, but still praised the meetings as a necessary means of diplomacy. Still, Washington has yet to submit its written response to Moscow in regard to the security proposals.