Kremlin spokesman Dmitry Peskov has said that a huge buildup of Ukrainian forces on the Donbass line of contact indicates Kiev is preparing for an attack.
"Indeed, the Ukrainian authorities are concentrating a huge amount of forces and equipment on the border with the self-proclaimed republics on the line of contact. Indeed, the nature of this concentration points to preparations for offensive operations, and, indeed, there is such a threat now", Peskov told reporters on Monday.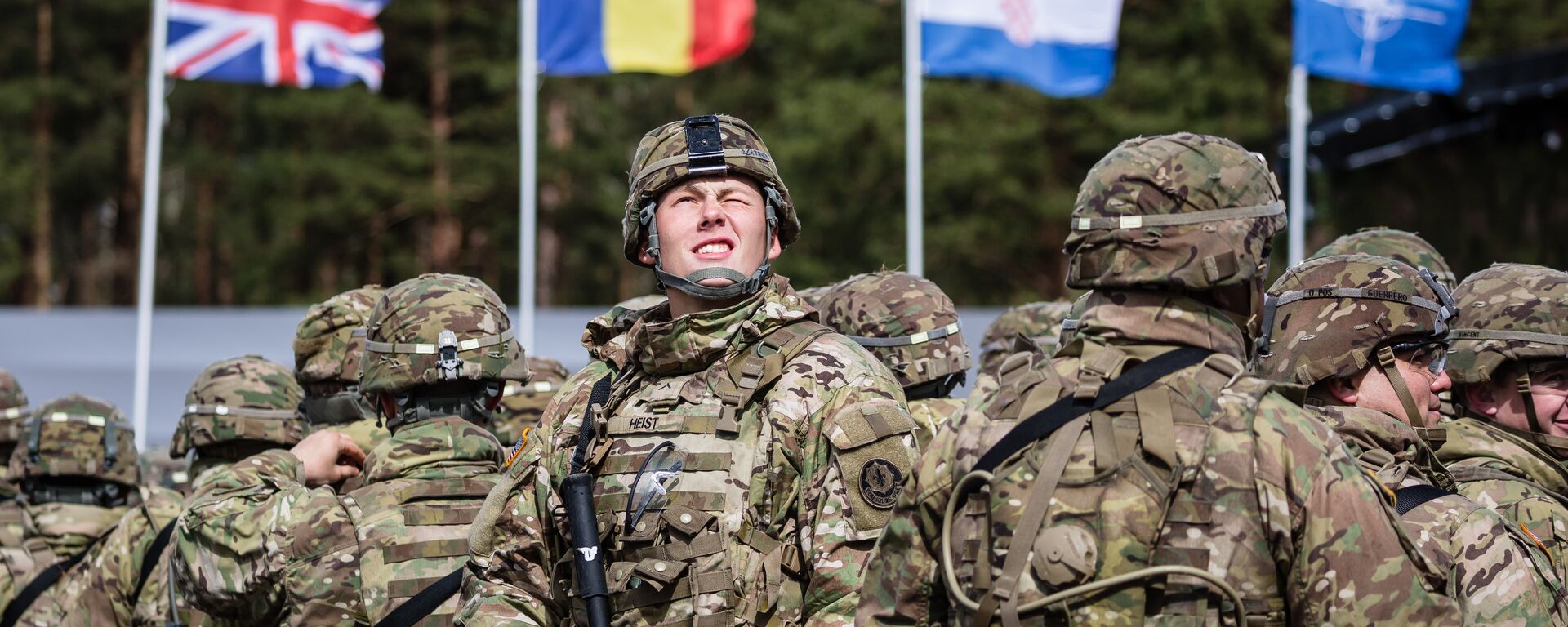 24 January 2022, 05:41 GMT
He said that in this case, Moscow would like to see NATO countries urge Kiev not to even think about the possibility of a military settlement in Ukraine. According to Peskov, the delivery of each unit of weapons to Ukraine inspires Kiev to start military operations in Donbass.
"The threat of provocations from Kiev in Donbass is now very high, even higher than before", the Kremlin spokesman noted.
Dmitry Peskov also pointed out that information hysteria in the West, not Russia, should be blamed for the increased tensions around Ukraine.
He was echoed by Denis Pushilin, the head of the self-proclaimed Donetsk People's Republic (DPR) in Eastern Ukraine, who said earlier on Monday, that Kiev is moving artillery and tanks to the Donbass line of contact.
"The nature of the measures taken by Ukraine [shows that] this is a preparation for an offensive. I am talking about the fact that equipment is being brought [to the contact line], tank crews are being prepared, and artillery crews and tank crews are concentrated in those places of deployment where they were assigned", Pushilin told the Rossiya 1 broadcaster.
Pushilin added that the Donetsk self-proclaimed republic "is on high alert because anything can be expected from Kiev".
NATO Troops on Standby
He spoke as NATO announced that it is putting its forces on standby and sending more ships and fighter jets to the sites of the alliance's deployment in Eastern Europe, a move that NATO said was caused by Russia's purportedly continuing "military build-up in and around Ukraine".
The deployment unfolds amid
accusations by Western officials
and media outlets that Russia is amassing troops on the border with Ukraine, ostensibly in preparation for an "invasion". Russia rejects the allegations, stressing that it can move the nation's troops on its own territory at its discretion, especially in the midst of NATO's continuing eastward expansion.
Moscow also accuses the West of artificially ratcheting up tensions and possibly egging on Kiev to try to resolve the conflict in the eastern Donbass region by force.
21 January 2022, 10:23 GMT
In a bid to defuse the tensions, the Russian Foreign Ministry published security guarantee proposals in mid-December urging the US and NATO to halt
the bloc's eastward expansion
, and proposing a number of measures, including legally-binding limitations on the deployment of troops, missile systems, aircraft, and warships in areas where they could be considered a threat to the other party.
NATO was quick to respond by stating it won't abandon its "open-door" policy, signalling, though, its readiness to continue the dialogue with Russia.