As UK Prime Minister Boris Johnson, his Tory allies and critics all eagerly await the findings of senior civil servant Sue Gay's report into allegedly
lockdown-breaching parties
at Downing Street and Whitehall in 2020-2021, a spoof from comedian Joe Lycett reportedly left ministers "running around panicking".
The official inquiry into the "partygate row", originally expected to be published sometime this week, has left Downing Street over
what it will reveal
.
Lycett had taken to social media to offer his own mock summary of the Sue Gray report, even providing seven purportedly "main findings". But it was apparently mistaken by some ministers for a "serious leak."
The comedian had written on Twitter that "leaked" Sue Gray report revealed "shocking abuse of the rules" The comedian's parody highlighted a "culture of Covid-19 regulation rule breaking" at Downing Street.
The mock document revealed that "games were played which were known as 'Slow Dance' and 'Pass the A***hole" at No 10. The spoof claimed that findings unearthed existence of WhatsApp groups that organised gatherings, with titles including "Definitely a meeting" and "Down It Street."
Furthermore, ostensibly a video of the PM's wife, Carrie Johnson at one party confirmed her attendance.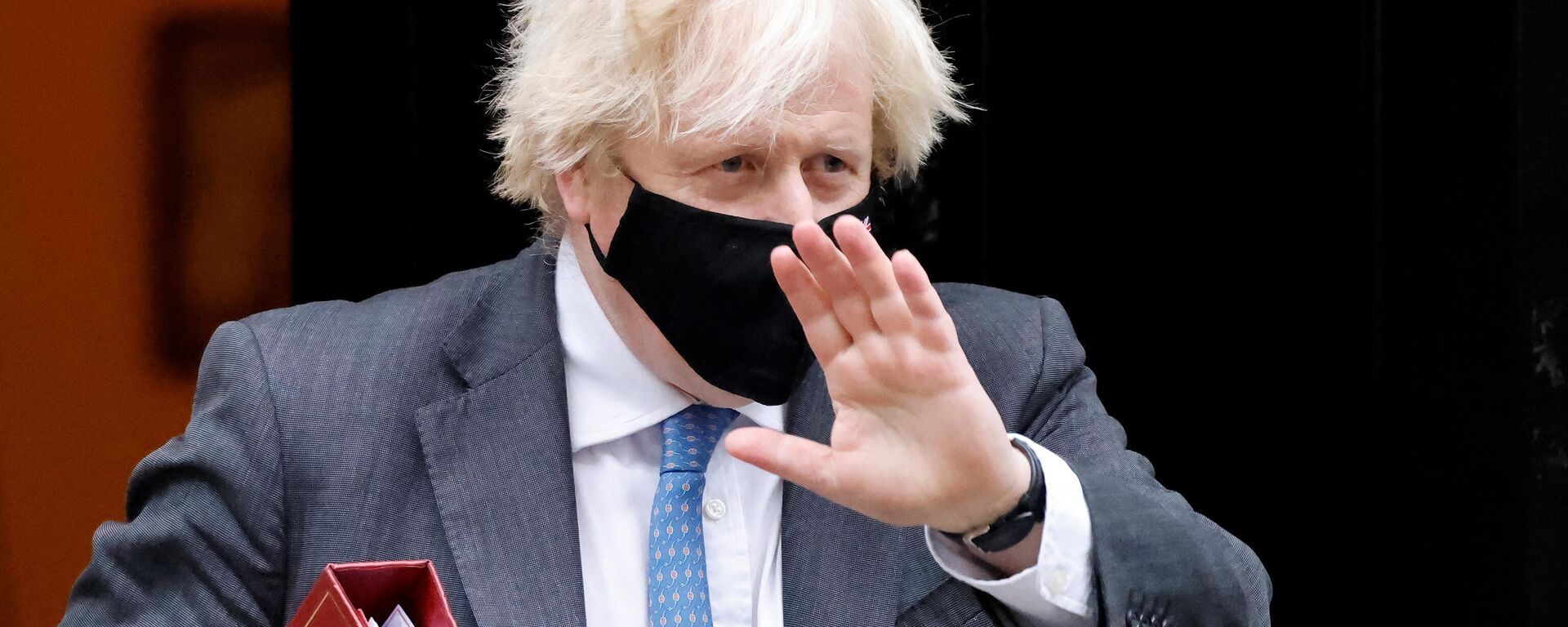 27 January 2022, 08:35 GMT
Once the spoof report had been posted, it triggered panic among some Tory frontbenchers, a source working for a cabinet minister purportedly told the comedian in a message. "Absolutely legendary work, well done," the source is cited as applauding the comedian.
Social media users went on Twitter to share their amusement as well, with many claiming it took them a while before they realized it was a joke.
The saddest/funniest part of this was that up until point six, I hadn't realised this as a joke.

— Chris Puszczynski-Phelps (@mr_protozoa) January 27, 2022
To be fair it was completely believable until the email address 🤣

— Kevin (@Kevjmac1980) January 27, 2022
This is brilliant. And so are the replies that analyse the validity of the leak. We're in a massive bowl of arse mustard if it's hard to tell whether this is genuine it a joke.

— Gary Hurdman #GTTO 💙 (@GaryHurdman) January 27, 2022
You know you've made it when you cause a small political panic over a joke

— Sam Anson (@SamJAnson7) January 27, 2022
The only thing that isn't believable about this is that anyone would still be using an aol email address in 2022

— sam shatterface (@SShatterface) January 27, 2022
There will be lots of people who don't realise this is satire.

— Philip Thompson 🏴󠁧󠁢󠁳󠁣󠁴󠁿🇬🇧🇪🇺🏳️‍🌈🌍 (@PhilT81) January 27, 2022
Pure and simple 🤣🤣 wait till they start with s club

— Stimpy (@kathrynstimpson) January 27, 2022