Russian President Vladimir Putin and
UK Prime Minister Boris Johnson
are not scheduled to hold a conversation on Tuesday, Kremlin spokesman Dmitry Peskov said on Tuesday.
"No conversation is scheduled for today. If you have noticed, we have not announced any phone [conversation] between Putin and Johnson, but at the same time, we do not rule out that some dates will be agreed upon. Then, based on the results of the conversation, if it takes place, we will inform you", Peskov told reporters.
UK Deputy Prime Minister Dominic Raab has, meanwhile, tried to downplay the cancellation of the phone call between Putin and Johnson.
"Any prime minister, any president, it happens all the time – their diaries and their call sheets dart around the place because they're balancing things", Raab told Sky News on Tuesday.
Johnson's spokesperson, in turn, told reporters that the Putin-Johnson phone call would take place on Wednesday.
Missed 'Diplomatic Opportunity'
Raab spoke after UK Labour lawmaker and shadow Foreign Secretary David Lammy argued on Monday that Johnson had missed a "vital diplomatic opportunity" when he rescheduled the call with Putin.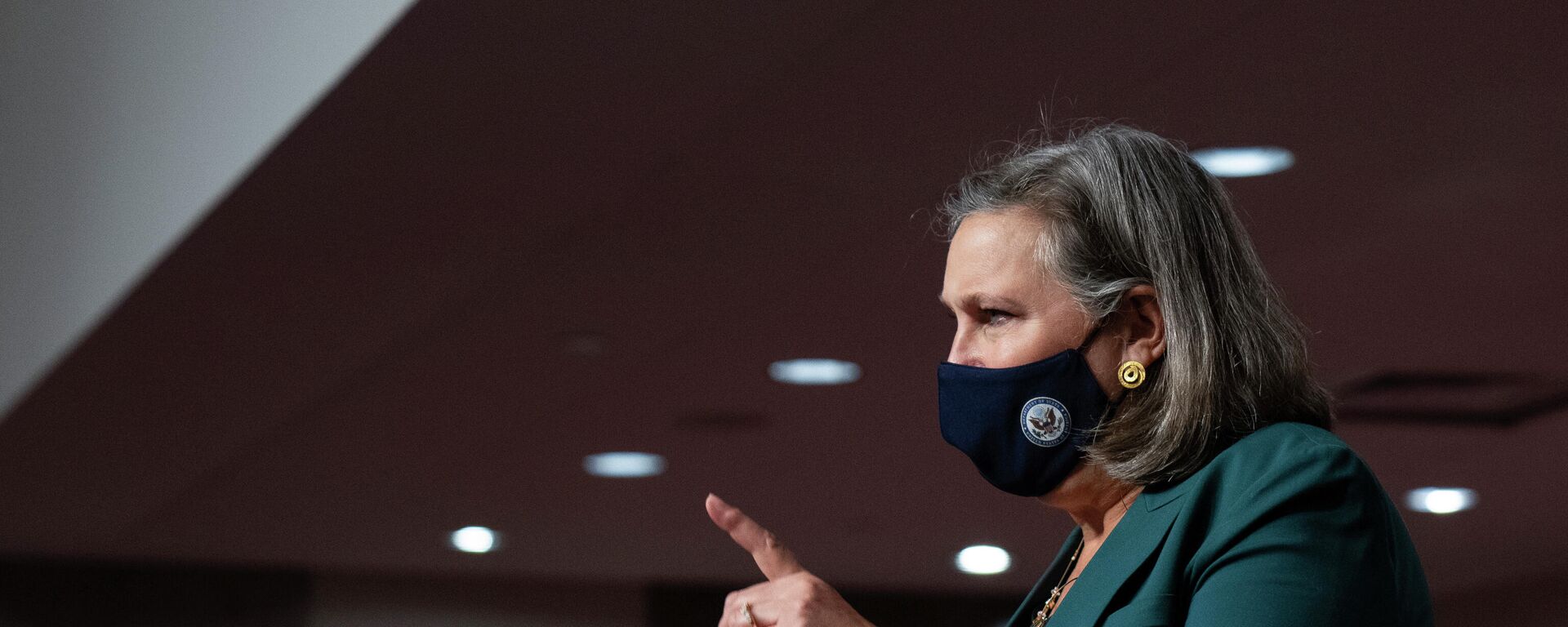 15 January 2022, 11:07 GMT
The cancellation was purportedly prompted by a Met Police probe into the "partygate" scandal, a series of alleged COVID rule-breaking Downing Street parties held in 2020 and 2021.
Earlier on Monday, Johnson said that he plans to tell Putin that "we [the sides] really all need to step back from the brink", and that a Russian "invasion" of Ukraine would be an "absolute disaster for the world".
Russia has repeatedly rejected
allegations by Western media
outlets that it is preparing to invade Ukraine. Moscow says that it has the right to move the nation's troops within its own territory and is not threatening anyone, dismissing the West's claims to the contrary as a pretext for NATO's increased activity near Russia's borders.
In a separate development on Monday, Peskov stated that London's
plans to target Russia with sanctions
are not legitimate, slamming the threats as "an attack on businesses". According to the Kremlin spokesman, any such move by London will bring countermeasures from Moscow to protect Russia's national interests.