A report suggesting that
Russia transferred its follow-up to the US
, regarding Washington's answer to Moscow's security guarantee proposals, are not true, Deputy Foreign Minister Alexander Grushko stated on Tuesday.
"This report is not true", he told Sputnik.
Addressing the issue, Kremlin spokesman Dmitry Peskov stated that it was just confusion since Russia has sent other documents to Washington, not a follow-up regarding security proposals.
"No, there was confusion, these were other considerations, which dealt with somewhat different issues. No, Russia's response on the main topic, probably of the present times, has not been transferred yet, this answer is still being prepared at the moment", he said.
Peskov added that President Vladimir Putin might comment on the Russian response to the US on security guarantees at a press conference with Hungarian Prime Minister Viktor Orban later in the day.
According to a source with the Foreign Ministry, the answer from Moscow is still being prepared.
"[Foreign Minister] Lavrov sent messages to his NATO counterparts, including [US Secretary of State Anthony] Blinken, on the issue of how NATO understands the fundamental, key principle of the indivisibility of security. And there is no answer to this message from the West, from no one. Therefore, it is wrong to present the case saying that we sent them a written response", the diplomatic source stressed.
© Sputnik / Vladimir Trefilov
Russia-US-NATO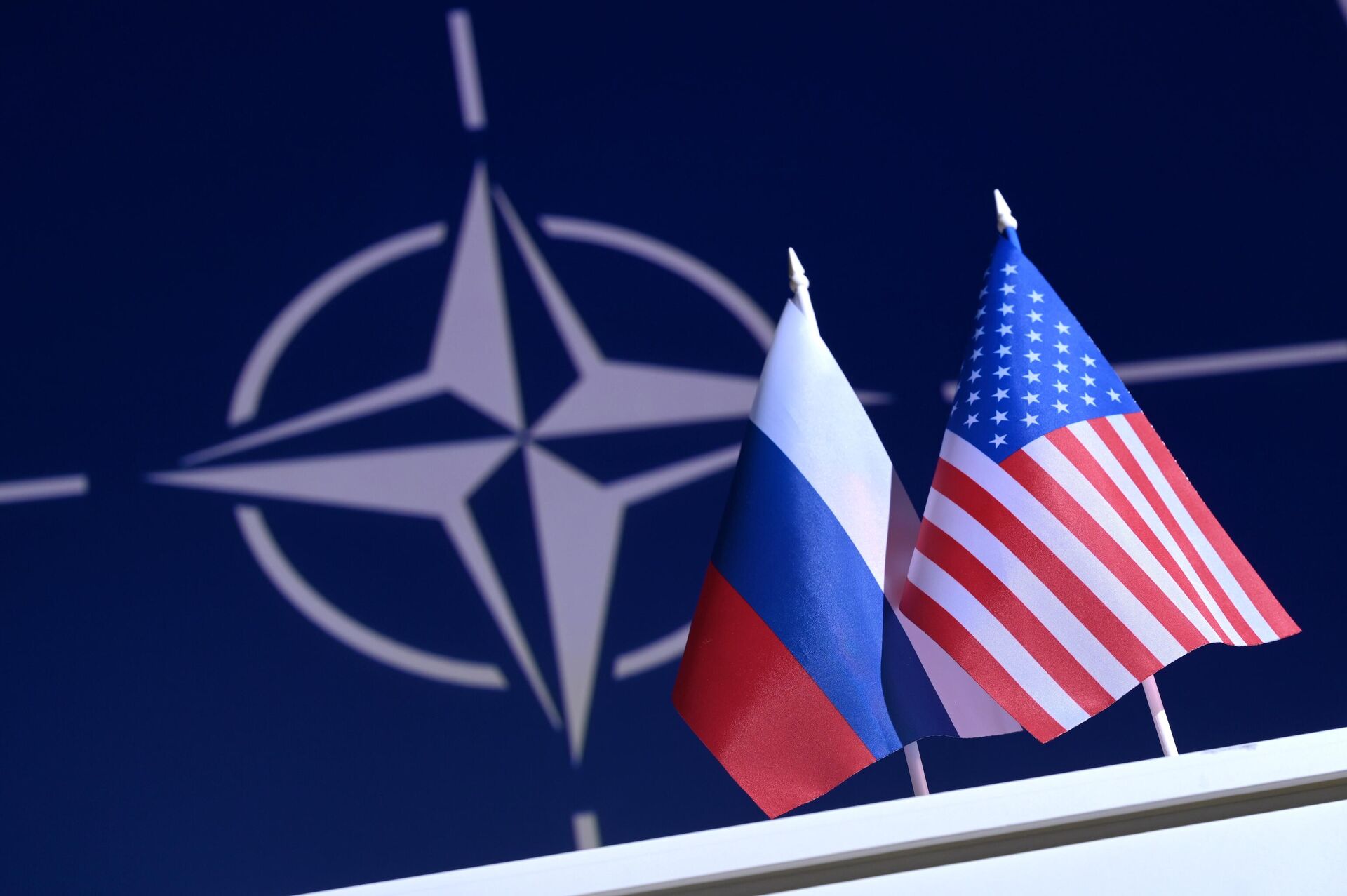 Russia-US-NATO
© Sputnik / Vladimir Trefilov
Moscow published draft agreements in December 2021, amid an escalation of tensions in Ukraine. While the proposals include restrictions on troop and missile deployments for both sides, Russia specifically requested guarantees that
NATO would not expand eastward
to include Ukraine and Georgia, and won't create new bases near the country's border. Commenting on the US response to the guarantee proposals, Russian Foreign Minister Sergei Lavrov stressed that the main issue - NATO expansion - was left unanswered.
In the meantime, the controversy regarding Ukraine continues, as Washington is
accusing Moscow of planning an invasion
of the country. Russia, however, denies all the claims, accusing the US and its allies of hyping the "invasion" narrative because NATO wants to deploy more troops near the Russian border.