The Kremlin might use the term "Bloomberg news" instead of "fake news" when it comes to describing false reports in the future due to
a Friday hiccup by the news agency
, Kremlin spokesman Dmitry Peskov said on Saturday.
His comment comes after Bloomberg earlier rolled out a "Russia invades Ukraine" headline; it later removed the eye-popping link, saying it was published accidentally and that they will investigate the incident.
Peskov underlined that Bloomberg's false report underscores the danger of "aggressive statements".
"This is a perfect demonstration of how dangerous the situation is when provoked by the endless aggressive statements that come from Washington, from London, and from other European governments," the Kremlin spokesman noted.
© Photo : Twitter
Screenshot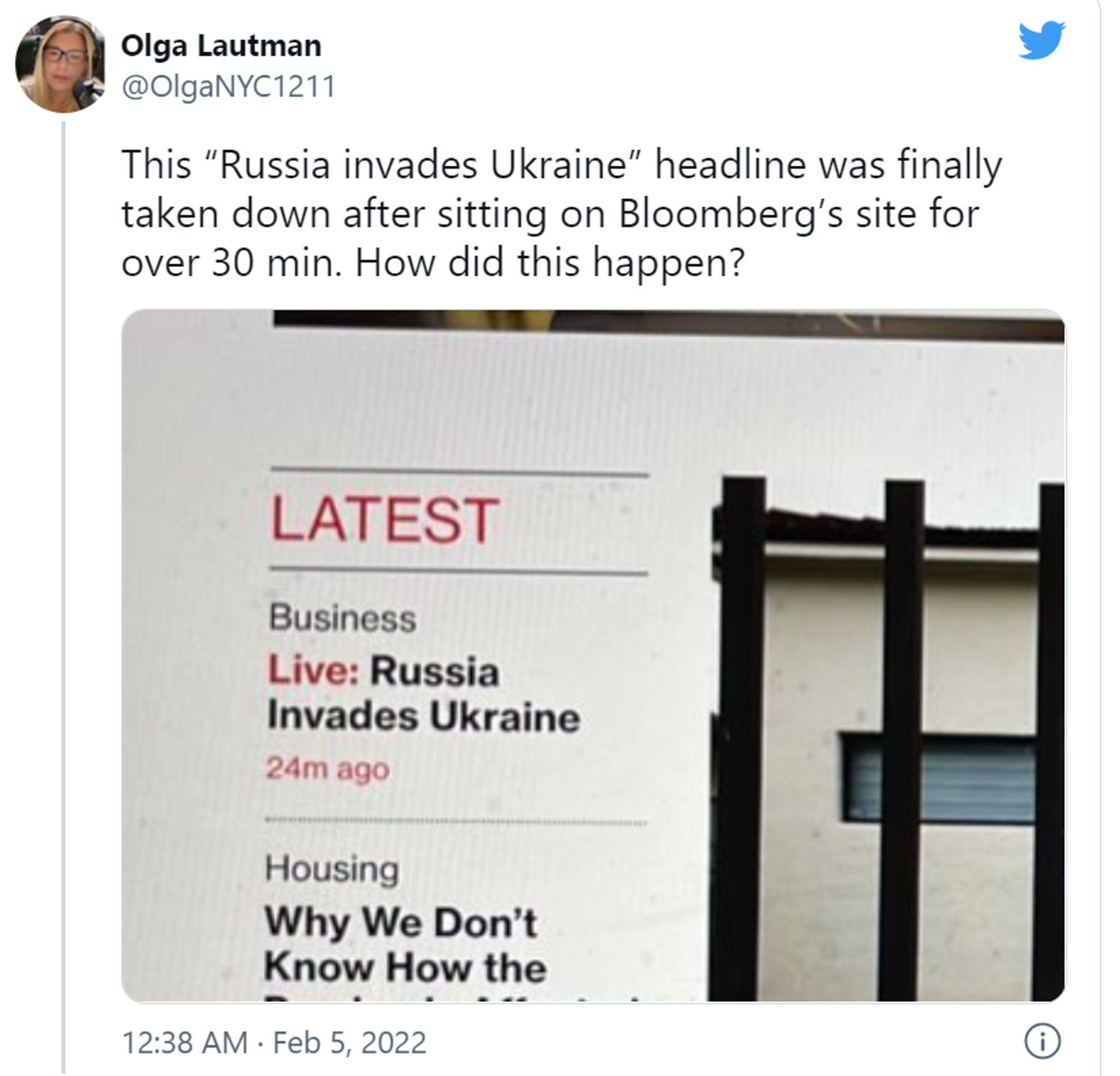 Screenshot
He said he does not think that the news agency's false headline was a provocation, but stressed that "any spark" can be dangerous in a tense situation.
"And this is probably also a great demonstration of how such messages can lead to irreparable consequences," he continued.
Peskov pointed out that tensions are particularly fueled by how the Western countries continue to not only hype up the "agressive statements", but also by
beefing up Ukraine with weapons
and sending troops near the Russian border. On Friday, Ukraine's Defence Minister Oleksii Reznikov said that 85 tonnes of US military aid had already arrived in Ukraine. Among other states providing such aid to Ukraine are Canada, the United Kingdom and some Baltic states.
Earlier, US President Joe Biden
has signed off on deploying additional American troops
to Eastern Europe to "ensure a robust defence" of US allies. The Pentagon noted that the troops to be deployed in Poland, Germany and Romania will not "fight in Ukraine". 1,000 US personnel were set to be redeployed from Germany to Romania and some 2,000 American troops were designated for Poland.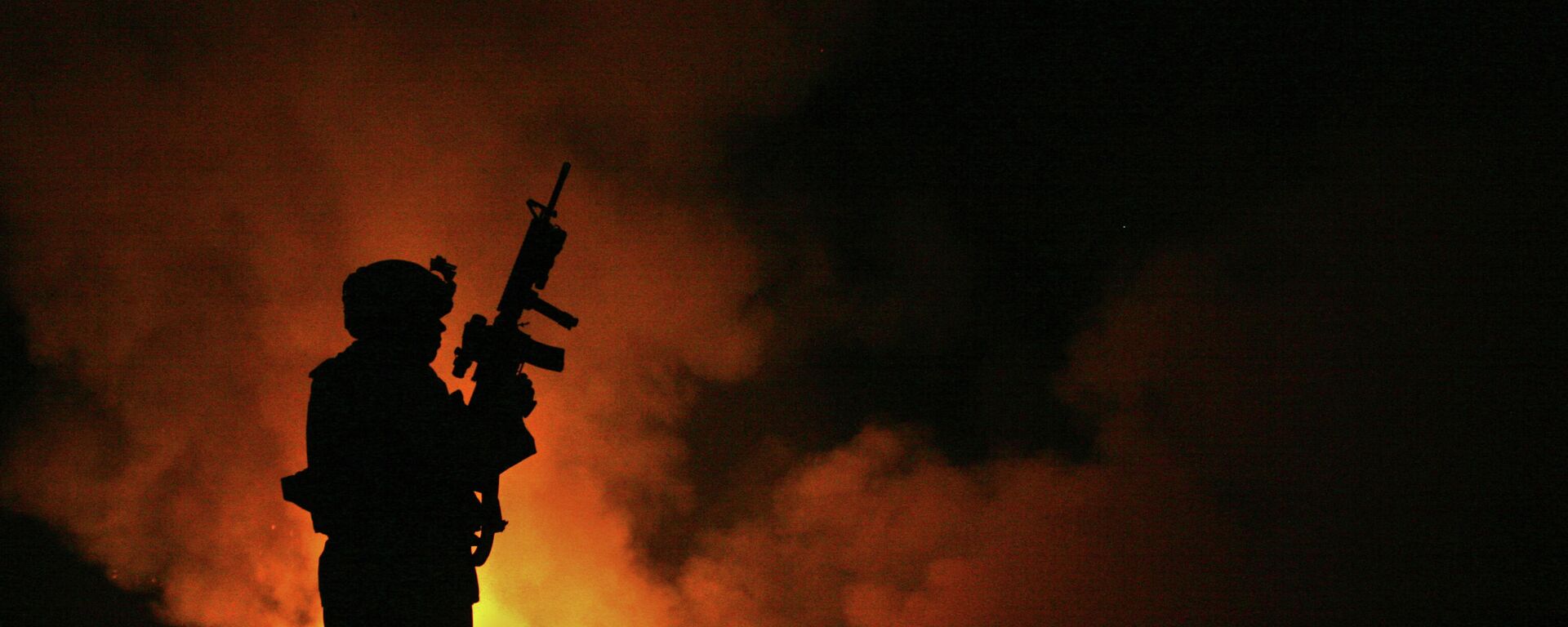 4 February 2022, 00:00 GMT
Despite Russia's attempts to reduce tensions, Washington claimed on Thursday that Russia was plotting "to stage fabricated attacks by Ukrainian military...as a pretext for a further invasion of Ukraine". Russian Foreign Minister Sergey Lavrov dismissed the claims, calling them "nonsense", and Russian Ambassador to the United States Anatoly Antonov said that US accusations are a part of "information war against Russia".
"Washington has been provoking the whole world for several months with statements that Ukraine is about to become a victim of 'Russian aggression'. However, there was a mistake, because there was no attack," Antonov said.
Claims of that a "Russian invasion of Ukraine" is in the works have been on the rise in recent weeks, with the West specifically accusing Moscow of "amassing troops" near the Ukrainian border. The Kremlin noted that the Russian troops, located within the country's territory, do not pose any threat.
In its turn, the deployment by NATO and the US of additional military contingents near the Russian border do trigger security concerns in the Kremlin. In an attempt to de-escalate the tensions, the Kremlin proposed security agreements to the US and NATO, demanding legal guarantees that the alliance would not expand eastwards and not deploy offensive weapons in the countries that share a border with Russia.
In its response, the West insisted that NATO won't give up on its "open door" policy, saying that Ukraine is free to choose its defence blocs.