French
President Emmanuel Macron
stated on Tuesday that his meeting with Putin helped to avoid escalation over Ukraine, adding, however, that he never thought "for one second" that the Russian president was "prepared to make any gestures" on the issue.
"For me, it was about 'locking the game' in order to prevent an escalation and open up new prospects. For me, this goal has been achieved. France has strengthened its credibility", Macron said, as quoted by the BFMTV broadcaster.
Kremlin spokesman Dmitry Peskov addressed the Monday talks, noting that Western countries have not yet shown any readiness to take Russia's security concerns into account.
© Sputnik / SPUTNIK
Russian President Vladimir Putin Shakes Hands with French President Emmanuel Macron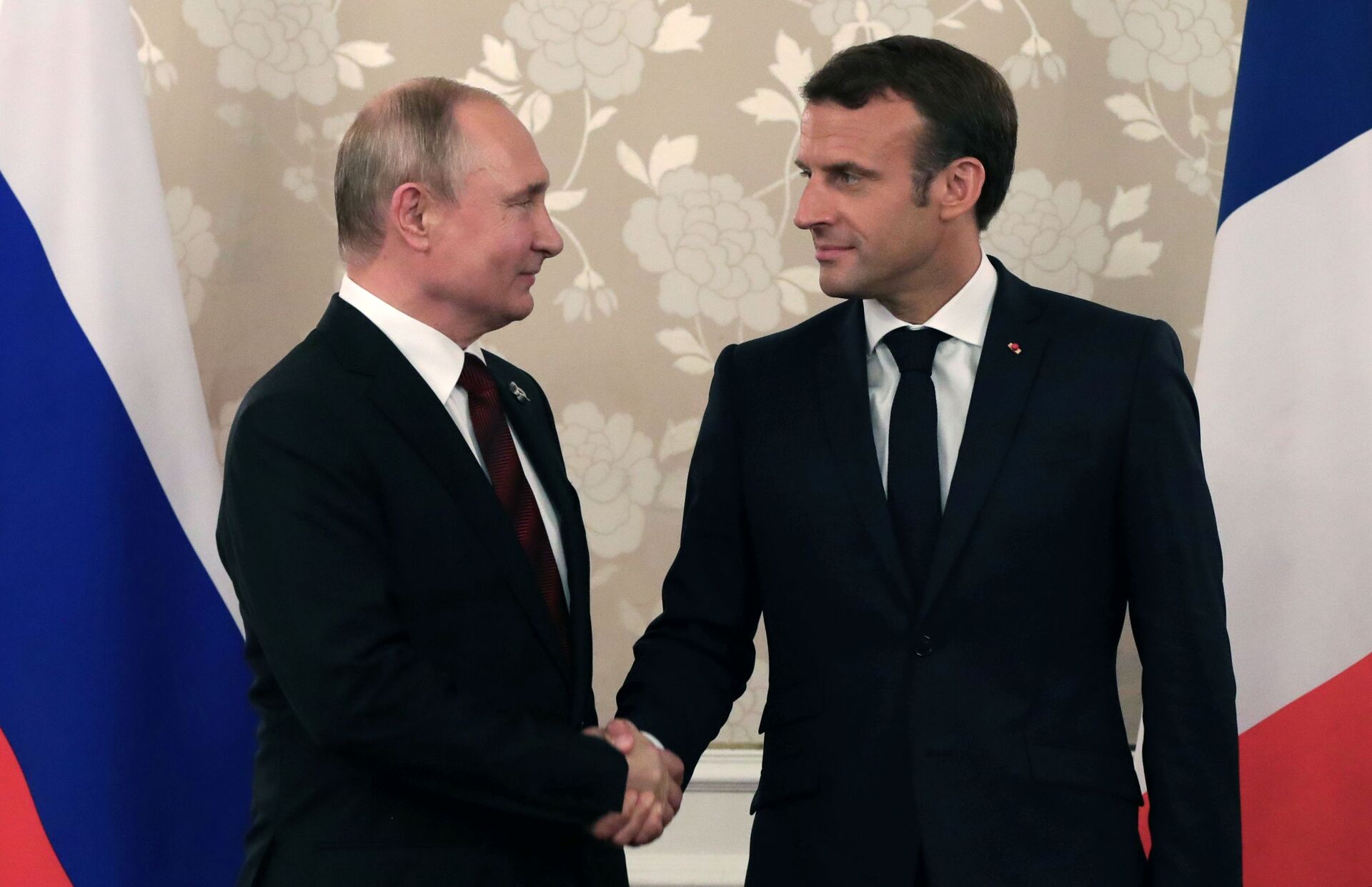 Russian President Vladimir Putin Shakes Hands with French President Emmanuel Macron
During the meeting, Putin expressed regret that the responses of the US and NATO to Russia's security proposals are secondary and do not address fundamental issues. Therefore, the topic remains open, Peskov told the press.
At the same time, the spokesman denied a Financial Times report about an alleged deal reached by the two presidents during the talks. The outlet suggested that Putin and Macron had agreed on a broader dialogue on the movement of Russian troops and possibly their withdrawal from Belarus after the completion of joint drills later in February.
"Well, here, of course, what the Financial Times has reported is probably wrong, because, in the current situation, Moscow and Paris could not strike any deals. It is simply impossible since France is both a member of the EU and the EU presidency. France is also a member of NATO, where France does not own leadership", Peskov said.
Tensions over Ukraine have been escalating over the past weeks, as the US, the United Kingdom, and their allies have
claimed Russia is planning "an invasion"
of the neighbouring country, citing the movement of troops on the border.
Moscow has repeatedly slammed the allegations, saying that the "Russian invasion craze" is artificially hyped up in media to create a pretext for the
deployment of NATO
forces near the Russian border, and noted that Kiev is in fact planning a provocation against Russian forces.