The recent deployment of additional US troops to Romania sends "a very strong message" regarding Washington's commitment to European security, and NATO may stand up additional battle groups in other Black Sea-adjacent nations, alliance chief Jens Stoltenberg has said.
"We have the defence ministerial meeting next week and I expect that ministers will agree to further start the planning and to address the scale and the scope and the details about how to deploy a battle group. And then I expect that the final decision will be taken in the spring," Stoltenberg said at a briefing alongside Romanian President Klaus Iohannis on Friday.
"We are considering long-term adjustment in our posture and that includes establishing battle groups in the southeast of the alliance meaning Romania but also other countries around the Black Sea Region," the secretary-general added.
Stoltenberg stressed that the alliance can deploy more forces on short notice, and claimed that the bloc's continued "reinforce[ment of] our eastern flank" was a "defensive" step.
Iohannis thanked Stoltenberg and the Biden administration for its "solidarity" with Romania, and characterized the security situation today as "the worst crisis since the fall of the Iron Curtain." He went on to blast Russia over its "strategy of intimidation and unacceptable tendencies to return to the policy of force and challenge the current international order."
Washington redeployed about 1,000 troops from Germany to Romania last week and sent about 2,000 more personnel stationed in the continental United States to Poland and Germany amid long-running tensions with Moscow over Ukraine, which US officials claim Russia plans to invade. An additional 8,500 troop strong force has been prepared for redeployment to Europe, with the Pentagon reportedly considering adding several thousand more troops to this rapid deployment force.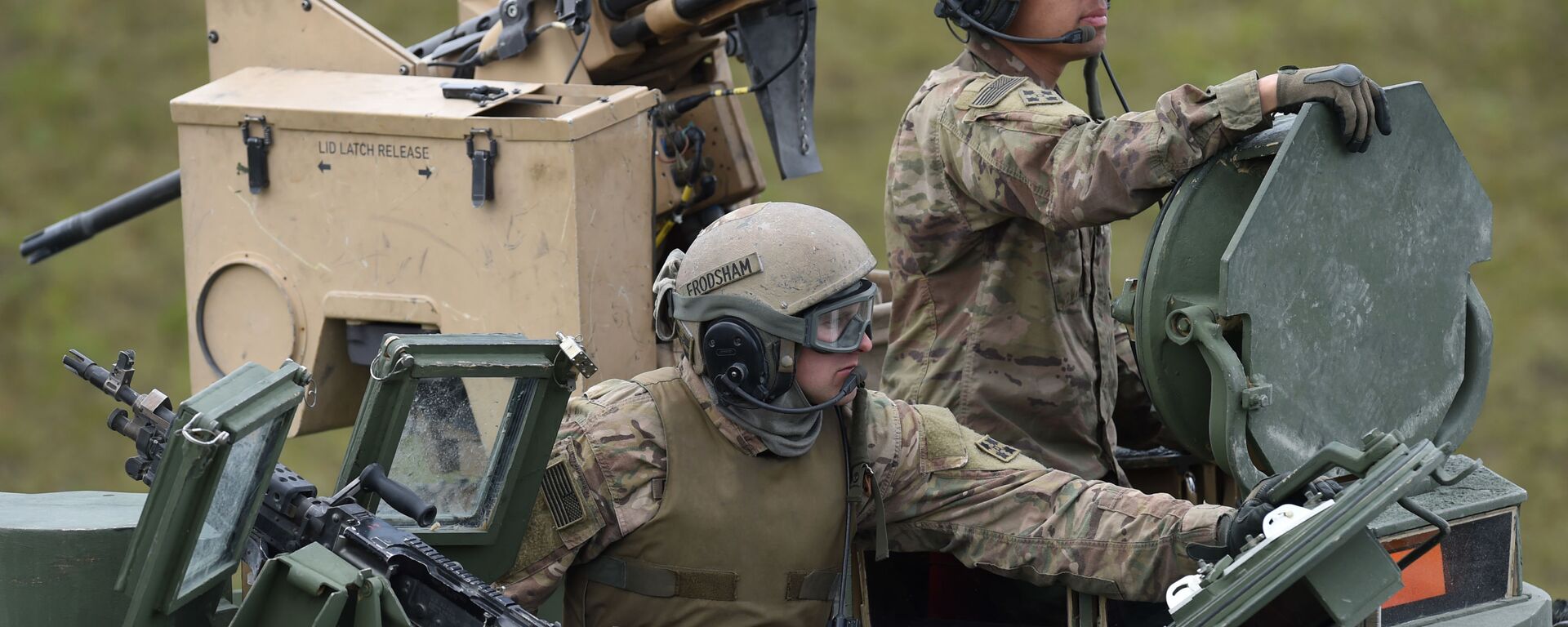 11 February 2022, 06:46 GMT
Moscow and even America's Ukrainian allies have dismissed the "invasion" claims, with Kiev expressing concerns about the economic impact of war fears on its economy.
On Friday, Russian Foreign Ministry spokeswoman Maria Zakharova reiterated what Moscow has been saying for months: that NATO is artificially and deliberately pumping up tensions over Ukraine to justify an increased presence along Russia's borders.
In December, Russia proposed a twin package of security guarantees to the US and NATO aimed at significantly easing tensions between Moscow and the Western bloc. The US and its allies formally rejected the Russian proposals, which recommended limits on the deployment of troops, missiles, aircraft and warships in areas where they may be considered a threat to the other party, last month. Russia has urged NATO not to accept Ukraine and other post-Soviet republics into the alliance, saying such steps would undermine regional security and violate commitments made by the US and its partners in Organisation for Security Co-Operation in Europe treaties. The Western alliance has said that its 'open door' policy on membership will remain unchanged.