Emma Gruenbaum, a massage therapist who counted Prince Andrew among her clients, had some rather unflattering things to say about the way he conducted himself with her during their sessions, The Sun reports.
According to the newspaper, Gruenbaum decided to speak up after the prince's legal team argued that his accuser Virginia Giuffre "may suffer from false memories."
As Emma explained, she was recommended to Andrew in 2005 by his ex-wife Sarah Ferguson, another of her clients. She first met the royal that summer and visited him six times that year.
"I had a lot of high-profile clients and often visited their homes. But Andrew was very different. He was a constant sex pest right from the start," Gruenbaum complained.
During the interview with the newspaper, Emma revealed that the prince insisted on having full body massages in his bedroom, while he preferred to be almost naked with only a towel covering his modesty.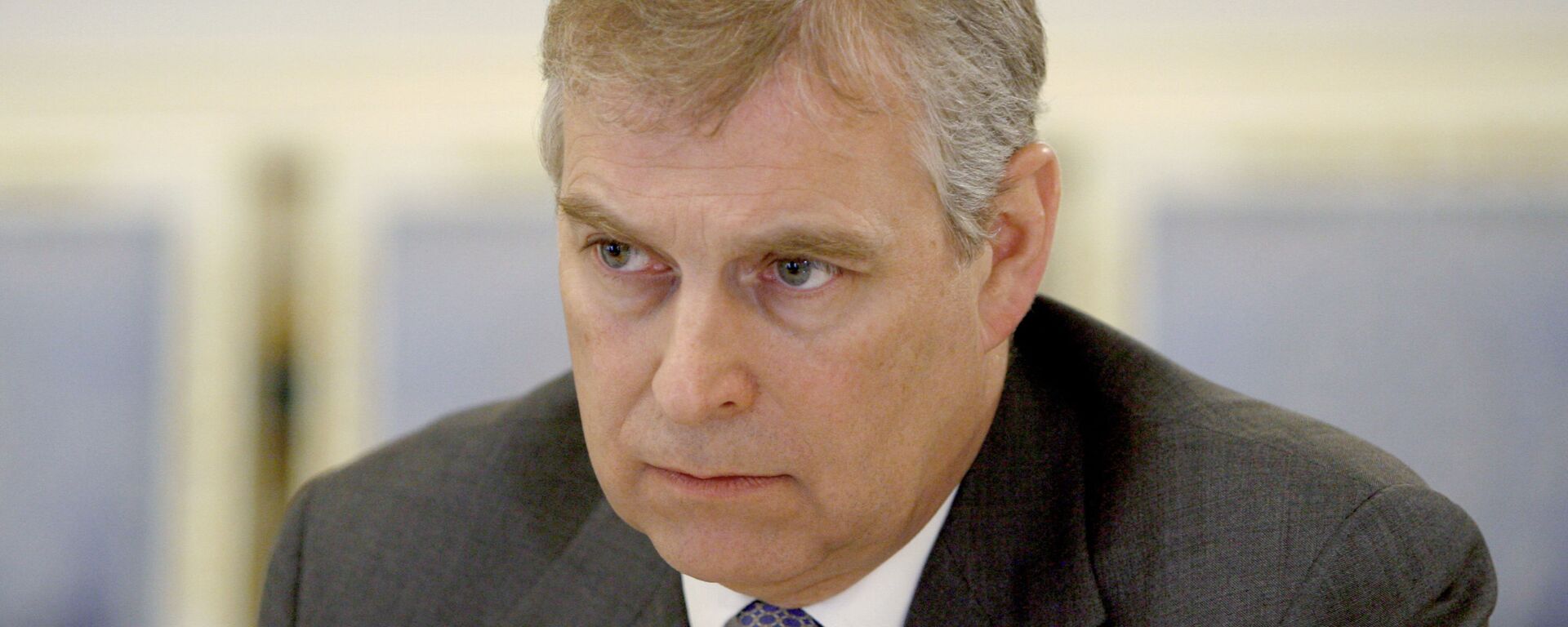 4 February 2022, 12:20 GMT
She also described how, when she once "dropped to the floor" while attempting to lower the massage table before a session, Andrew made a rather inappropriate remark about her body.
"I heard a voice, 'Hey nice a****. Do you take it up the a***?'" Emma said. "I stood up quickly and turned around. I was up against the massage table and he was up against me, eyeball to eyeball. Almost touching, he was really close."
"And I went, 'None of your f***ing business.' And he just looked at me in a sort of a dead stare and said, 'You can't talk to me like that.' I said, 'Well, you can't speak to me like that.'"
She then asked the royal if he was going to behave, otherwise, she said she'd leave, to which Andrew replied "No, I think we're going to get on just fine" and hoisted himself onto the table.
"We started the massage. But all the way through he was talking about anal sex and making anal sex jokes. He asked when I had last had sex. It went on and on," Gruenbaum reminisced."I kept telling him to shut up but quickly realised he was OK with being talked at like he was a naughty schoolboy kind of thing. So I just carried on in that vein telling him to shut up. And that was the pattern."
She also alleged that, during their every subsequent encounter, the Duke of York was "would try to overstep the line."
"He'd try to hug me without fail. I would have to put my hand on his chest and push him off and say, 'Look I don't do hugs,'" she said. "He asked me to watch a movie a couple of times. Once he said he wanted to make me a cup of tea and led me off somewhere as I was leaving. We ended up in the kitchen and he said he didn't even know where the kettle was. I just wanted to leave. I said firmly, 'Look where is the way out?' And I left."
Eventually, she stopped receiving calls from Andrew's staff to arrange appointments, with Gruenbaum speculating that "his patience ran out."
"He was a pest. But it was always in a 'matron and schoolboy' way," Emma said. "He seemed to want me to tell him to shut up. He was just a creep. I always used to tell my girlfriends what a total creep he was."
Virginia Giuffre (nee Roberts) is currently suing Prince Andrew in the United States, alleging that she was forced to have sex with the Duke of York when she was 17 – allegations that the royal himself has strongly denies.