President Joe Biden has warned President Vladimir Putin that a "further invasion of Ukraine" by Moscow would prompt Washington and its allies to "respond decisively and impose swift and severe costs on Russia," the White House said in a
readout
following Saturday's call.
"President Biden reiterated that a further Russian invasion of Ukraine would produce widespread human suffering and diminish Russia's standing," the White House added.
"President Biden was clear with President Putin that while the United States to engage in diplomacy, in full coordination with our allies and partners, we are equally prepared for other scenarios," the readout warned.
The White House did not elaborate on what these "other scenarios" or "swift and severe costs" might constitute. However, US officials and lawmakers have previously threatened to impose a broad range of crushing restrictions against Moscow, including "preemptive sanctions," i.e. restrictions implemented before Russia does anything, to "punish" the country for its "escalation" in Ukraine.
Following the call and the White House' call readout, Kremlin aide Yury Ushakov noted that Russia received no substantive response from the US on security guarantees, and that many of the steps mentioned during the more than hourlong Saturday phone call between the Russian and US president were listed in the response that Russia got on January 26.
"We got no substantive response — neither in terms of NATO expansion, not about non-deployment of combat groups in Ukraine, nor the return of the alliance's troop placements to the 1997 state," Ushakov said. "Many of the steps that were mentioned during the phone conversation are already listed in the replies to Russian proposals we got on January 26 from Washington and NATO headquarters."
Ushakov further stated that Moscow would soon be submitting its response to the US and NATO on security guarantees in light of the increasing weapon deliveries to Ukraine. "On the whole, the presidents agreed that Biden's views will be carefully considered in Moscow and, if possible, taken into account in our response to the documents received from the US and NATO, and we will present this response to our partners and the public in the near future," Ushakov said.
Touching on the continued allegations of a looming invasion of Ukraine, Ushakov underscored that the US was "artificially inflating hysteria."
"The US is artificially inflating hysteria around the so-called planned Russian invasion, even naming the dates of this invasion, and at the same time, together with the allies, they are pumping up the Ukrainian military with weapons... Allegations of an invasion create a pretext for possible provocations by the Ukrainian armed forces. This is how we see this situation," Ushakov continued.
Earlier in the day, Russian Foreign Minister Sergei Lavrov
told
his US counterpart Antony Blinken in a phone call that "the propaganda campaign launched by the United States and its allies about 'Russian aggression' against Ukraine has provocative goals, encouraging the authorities in Kiev to sabotage the Minsk Agreements and pernicious attempts to resolve the 'Donbass problems' by force."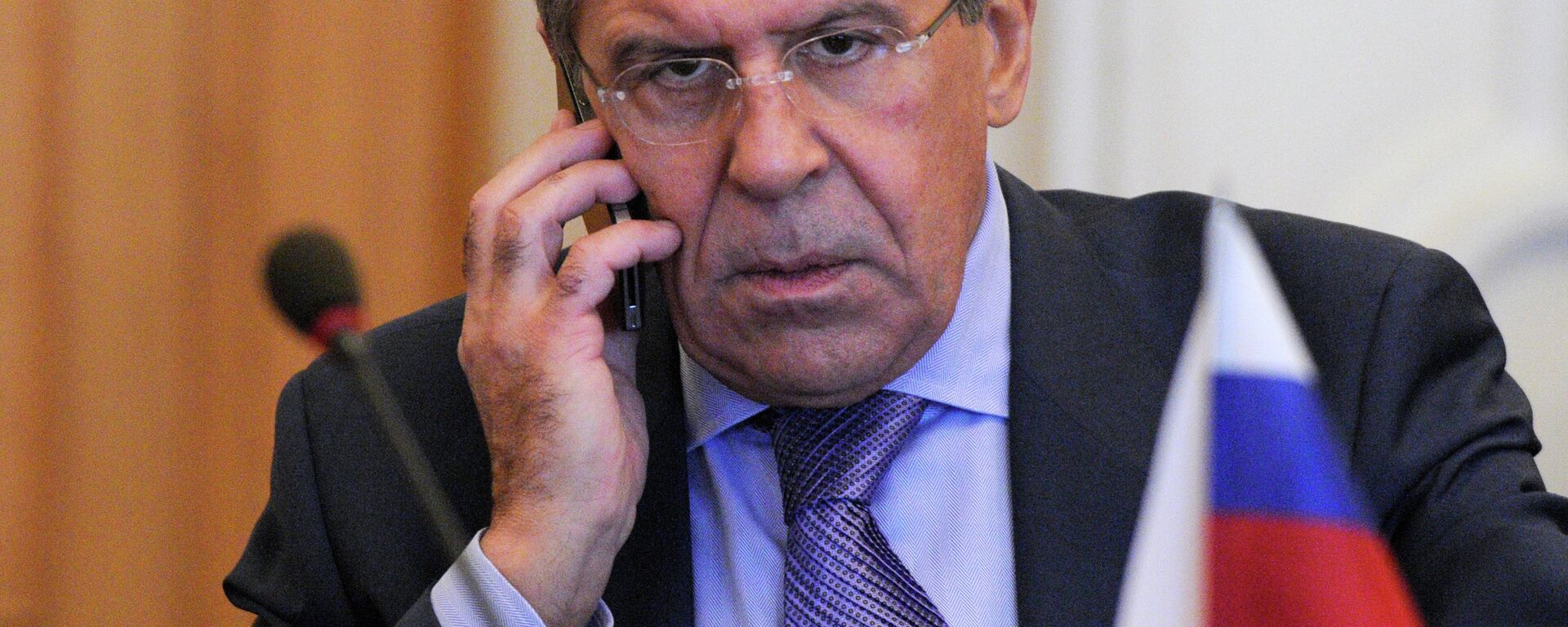 12 February 2022, 12:29 GMT
Lavrov added that the US and its allies have ignored Russian security concerns related to NATO's expansion, and Moscow's requests that the alliance refrain from deploying offensive strike systems near Russia's borders.
A statement by State Department spokesman Ned Price on Blinken's behalf said the secretary had informed his Russian counterpart that "a diplomatic path to resolving the crisis remained open, but would require Moscow to deescalate and engage in good-faith discussions."
US media hysteria regarding Russia's alleged plans to launch an assault on Ukraine kicked into high gear on Friday, with Politico reporting that Moscow would start an invasion "as soon as February 16," and PBS reporting, citing multiple US, Western and defence officials, that Putin had made a firm decision to attack next week.
US officials poured fuel on the fire by asking all American nationals in Ukraine to leave the country immediately, and urging non-emergency personnel at the US embassy in Kiev to evacuate, citing "continued reports of a Russian military buildup on the border with Ukraine, indicating potential for significant military action."
Russian officials have dismissed claims made by Western officials and media about an imminent "invasion" of Ukraine by Russia, blasting outlets for spreading "blatant misinformation" and accusing the West of deliberate "manipulations" of public opinion aimed at making Moscow out to look like an aggressor.
Amid the escalation, Ukrainian President Volodymyr Zelensky issued a surprise
public rebuke
of his Western benefactors Saturday, asking Western media to provide proof that Russia is going to invade on 16 February. Zelensky said Ukraine's security services are not aware of any danger of a full-scale war with Russia, and expressed bewilderment over the diplomatic evacuations from Kiev.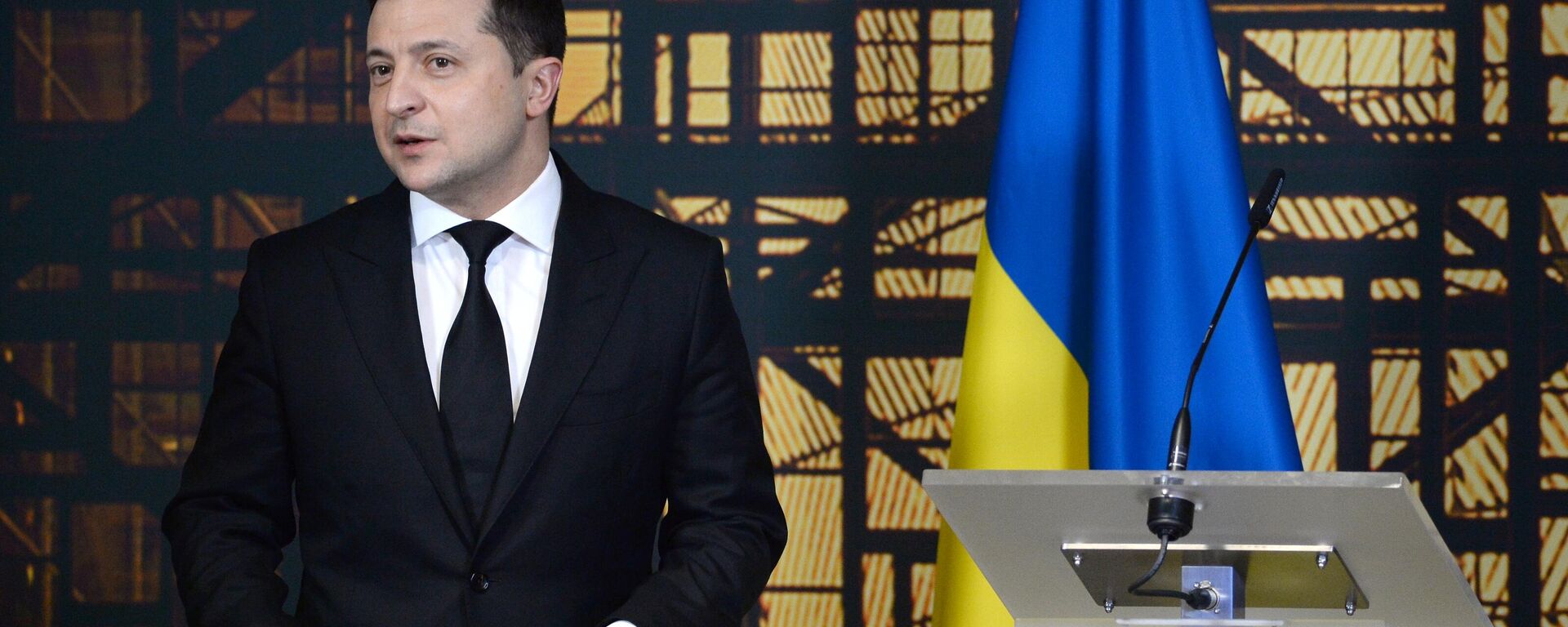 12 February 2022, 15:47 GMT
Russia announced Saturday that it would be reducing staff at its diplomatic missions in Ukraine, with Foreign Minister Lavrov saying that such staff reductions would take place amid fears of a provocation by the US or its allies.
"We also started thinking about it, maybe it is the Anglo-Saxons who are plotting something if they are evacuating their staff? We looked at their actions and, probably, we will also advise non-essential staff...to return home for a while. I don't know what our Anglo-Saxon colleagues are up to," Lavrov said after speaking with his British counterpart Liz Truss in Moscow on Thursday.