Four bridges have been closed in the British capital London after an unattended item was discovered in the vicinity of the Thames River,
the Metropolitan Police
have said in a statement. Scotland Yard noted that Westminster Bridge, Waterloo Bridge, and the Hungerford and Golden Jubilee footbridges were closed as a "precaution". London's South Bank district, a significant tourist area, was also evacuated.
Law enforcement officers have assessed the item and deemed it not suspicious, the Metropolitan Police said, adding that bridge closures will be lifted imminently.
© Photo
Twitter screenshot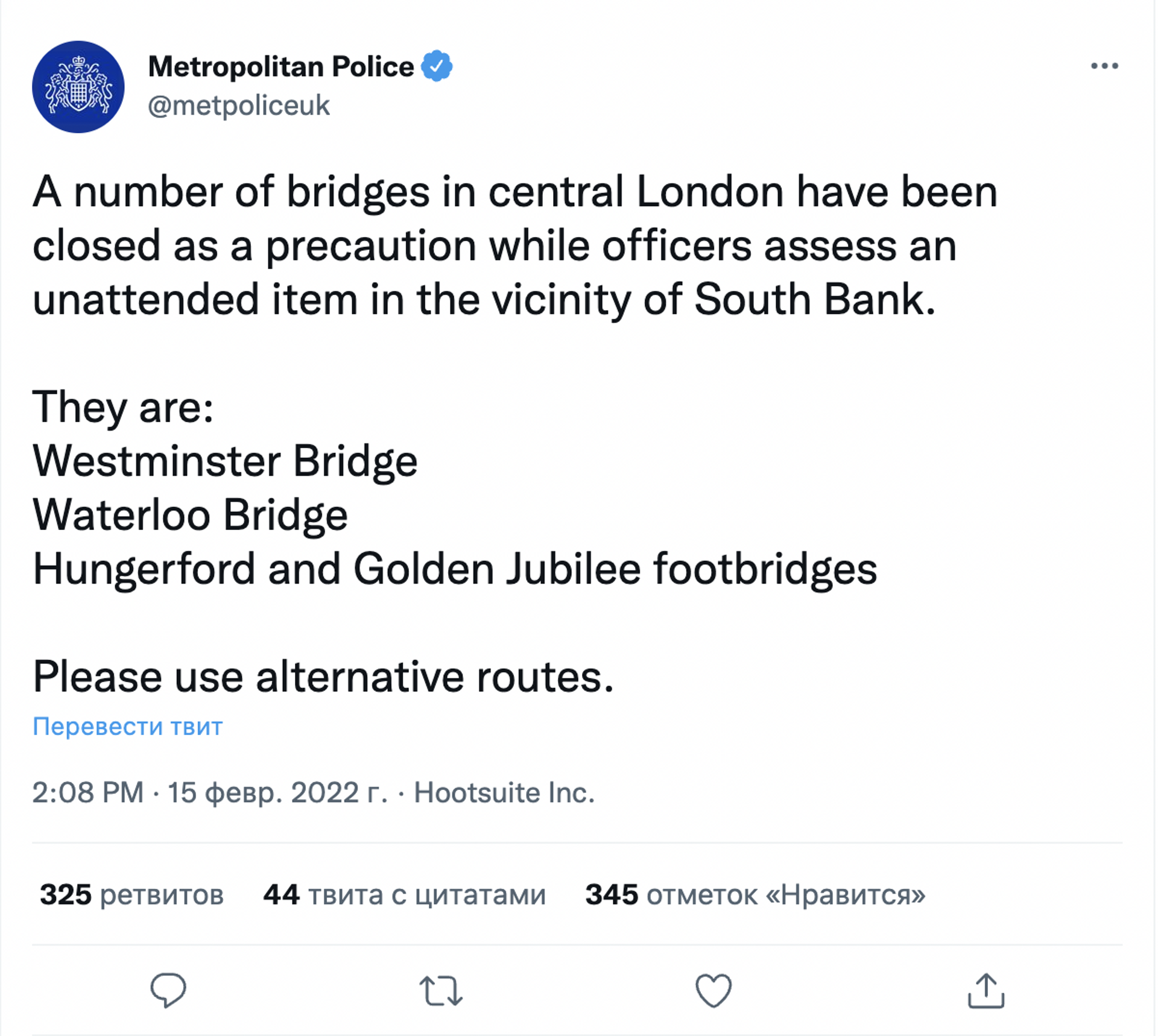 Twitter screenshot
The news of an unattended item has also impacted the work of rail transport, with London's Waterloo Station being forced to close its exit onto York Road, while train operator Southeastern said it was unable to "run trains to Waterloo East or Charing Cross".

The London Eye, one of the most popular tourist attractions in the British capital, decided to temporarily cease boarding visitors.
© Photo
Twitter screenshot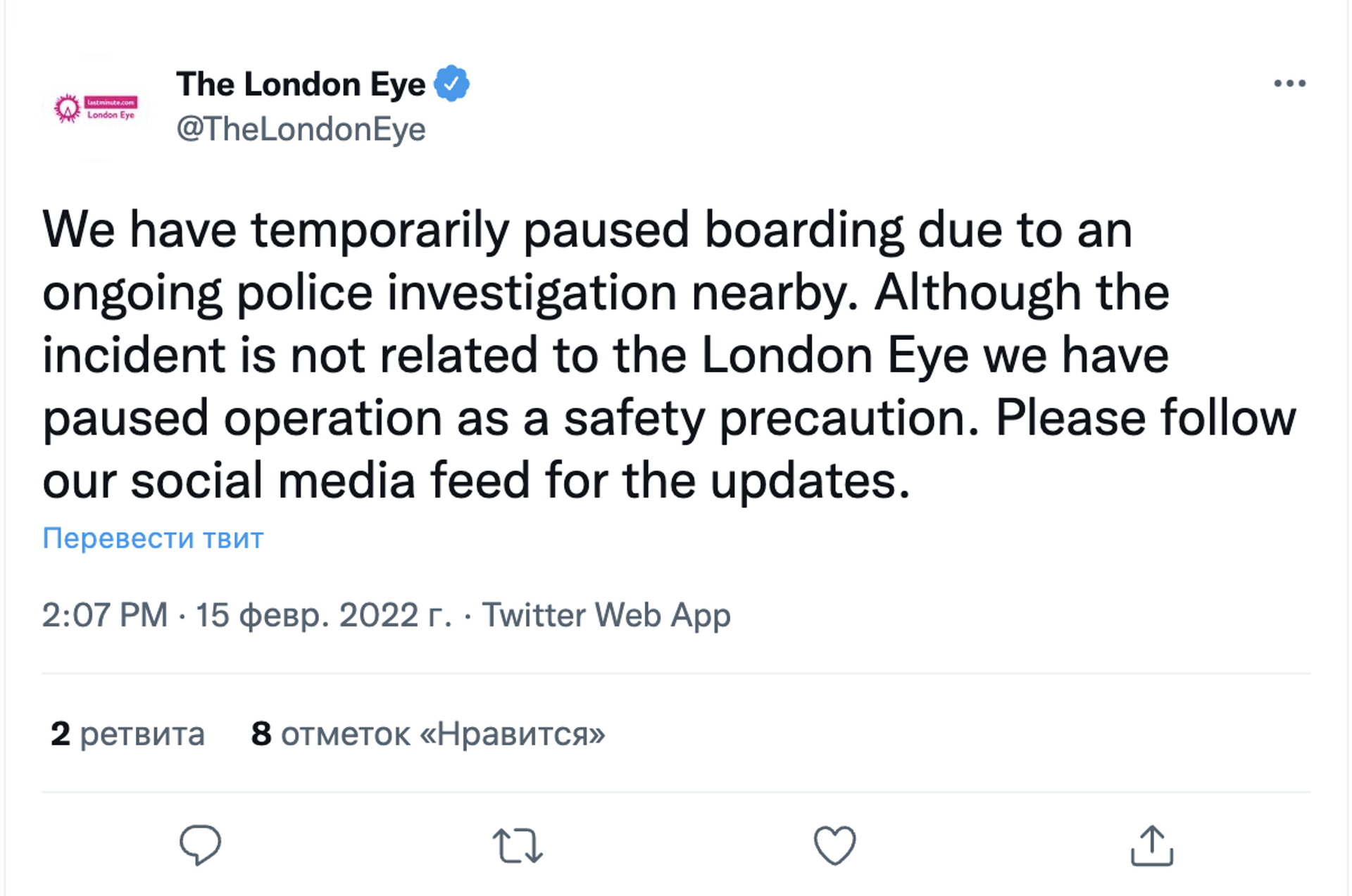 Twitter screenshot