"The pressure on Kamila Valieva during the past week has been unprecedented", says John Nauright, dean of the Richard J. Bolte, Sr. School of Business, Mount St. Mary's University. "She is 15 years old and not yet at the peak of what her unique talent can deliver. I do not know the motivations for timing of any of the events that have unfolded, but there is no doubt that the incredible media scrutiny and name calling will not have helped her".
Valieva, a current Russian and European figure skating champion, scored 178.92 on 7 February which were more than enough to come out on top. Two days later the teen's life was turned into a nightmare after
she was unmasked by the little known British media outlet Inside the Games
. The media outlet reported that the Word Anti-Doping Agency (WADA)-accredited laboratory in Stockholm returned "positive" results of the athlete's "A-sample" test collected on 25 December. The non-specified prohibited substance found in the teenager's sample was trimetazidine (TMZ), which is not considered performance-enhancing.
Kamila Valieva
© Sputnik / Grigory Sysoev
/
"In addition to the huge pressure that all athletes face, Kamila had the additional pressure caused by the hostility and accusations swirling around her", says Rick Sterling, a writer and journalist specialising on the doping problem and the Olympic Games. "She had to know that some Western media and athletes did not want her to be there. She knew that if she won a medal, the ceremony would not be held at the Beijing Olympics. Kamila also knew the controversy was negatively impacting her team-mates. All of this had to weigh heavily on her. She is human after all".
IOC admitted, however, that despite getting a positive "A sample" test the teen's "violation of the anti-doping rules has not yet been established." This fact does not prevent the Western mainstream media from speculating about the athlete's supposed doping problems, allegedly broken career and "justified suspicions" of Russia's "complicity" in yet another "anti-doping" scandal.
Kamila Valieva
© Sputnik / Alexander Wilf
/
US Anti-Doping Agency chief Travis Tygart went even further alleging in interviews with The New York Times and CNN that the case of Valieva appears to be a "pretty deliberate attempt" to use performance-enhancing drugs. He claimed that a trifecta of TMZ and two non-banned substances allegedly found in the athlete's sample "increase endurance" and "reduce fatigue." Earlier, Tygart threatened Russia with prosecution under the US RADA Act.
"We must return international sport governance to a sense of fairness and due process", says Nauright. "Until proven guilty, there should be a presumption of innocence on the part of the athlete no matter where they were born or have trained".
Even before the Valieva case, WADA President Witold Banka claimed that Russia should not assume the agency's sanctions will be automatically lifted when its suspension is completed on 16 December 2022. Banka did not rule out that the ban will be extended, despite acknowledging that Russia strictly follows WADA rules. "I think it is too early to say I am happy and the chapter is closed. Let's wait", Banka said on 2 February, just days before the Stockholm lab returned unusually delayed test results for Valieva.
© AFP 2023 / Marc Braibant /
Picture of the logo of World Anti-Doping Agency (WADA) taken on September 20, 2016 at the headquarter of the organisation in Montreal.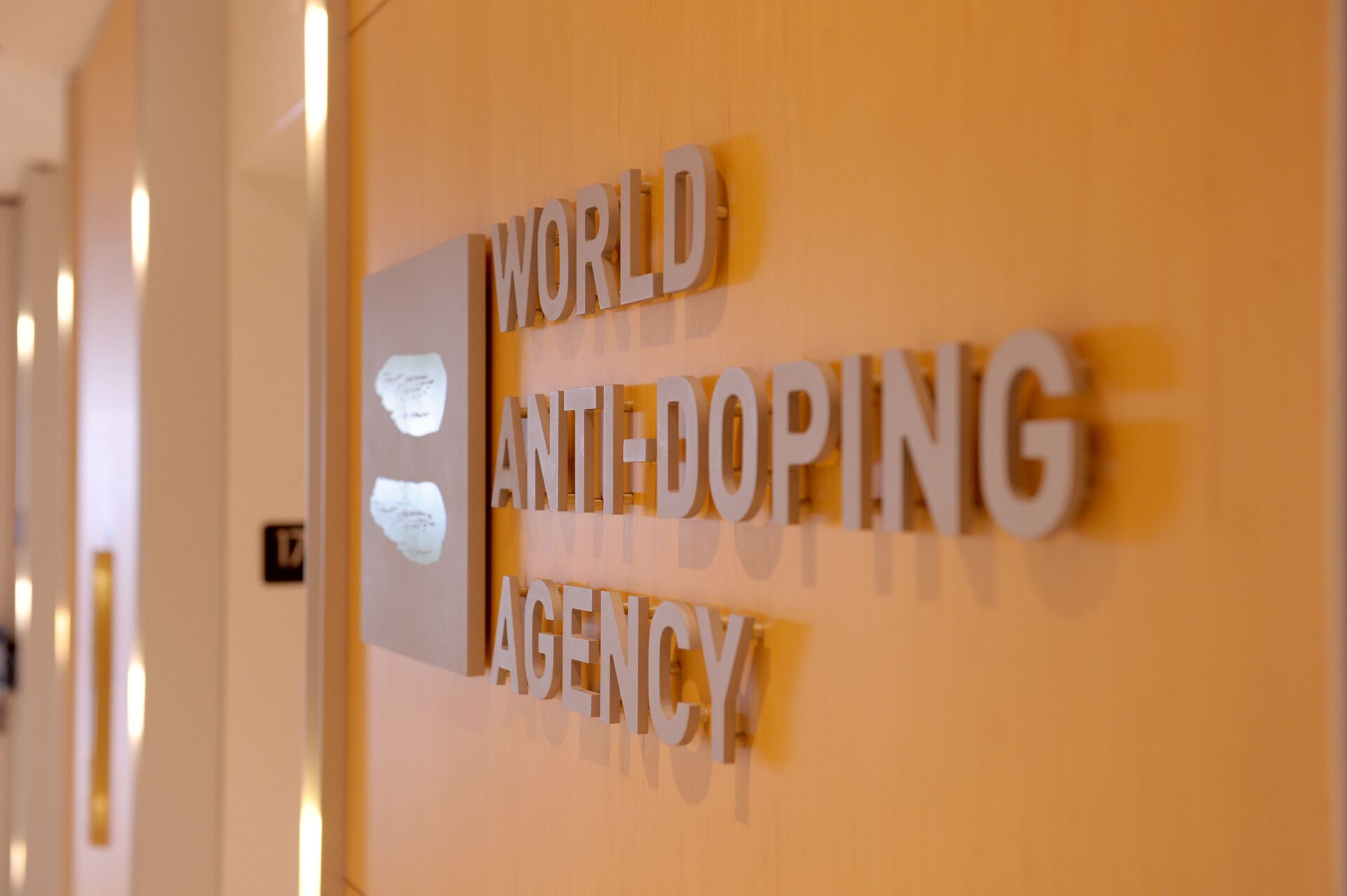 Picture of the logo of World Anti-Doping Agency (WADA) taken on September 20, 2016 at the headquarter of the organisation in Montreal.
The Western mainstream press is assailing Kamila in order to attack Russia, according to Sterling, who believes that the West maintains a biased approach to Russian athletes.
"Western media and politicians, plus some politically biased athletes, cry crocodile tears for Kamila while slandering her and all Russia" ,he says. "They have largely ignored the superb performances of Anna Scherbakova and Aleksandra Trussova. I see that Chinese media is also speculating there could be deeper and darker forces involved in this controversy. There is something very odd about the doping test, the late reporting, the leaks to the press, and how this controversy happened".
Sterling expresses hope that Kamila will not break and will move on together with her team to fight to clear her name.
"She will win many more competitions and should be at the next Olympics", the journalist says. "Along with her team-mates, Kamila should hold her head high".