The discovery of a newly-hatched rare baby ghost shark by a team of scientists off the coast of New Zealand's South Island has caught the attention of netizens and researchers worldwide.
Ghost sharks, also known as chimaeras, are not real sharks but cartilaginous fish who have been called ghost sharks for their eerie appearance and are rarely spotted, especially newly-hatched ones.
"From better-studied chimaera species, we know that juveniles and adults can have different dietary and habitat requirements. Juveniles also look dissimilar to adults, having distinctive colour patterns", Dr Finucci said.
"Finding this ghost shark will help us better understand the biology and ecology of this mysterious group of deepwater fish", she added
© Photo : Twitter/@niwa_nz
Ghost shark discovered in New Zealand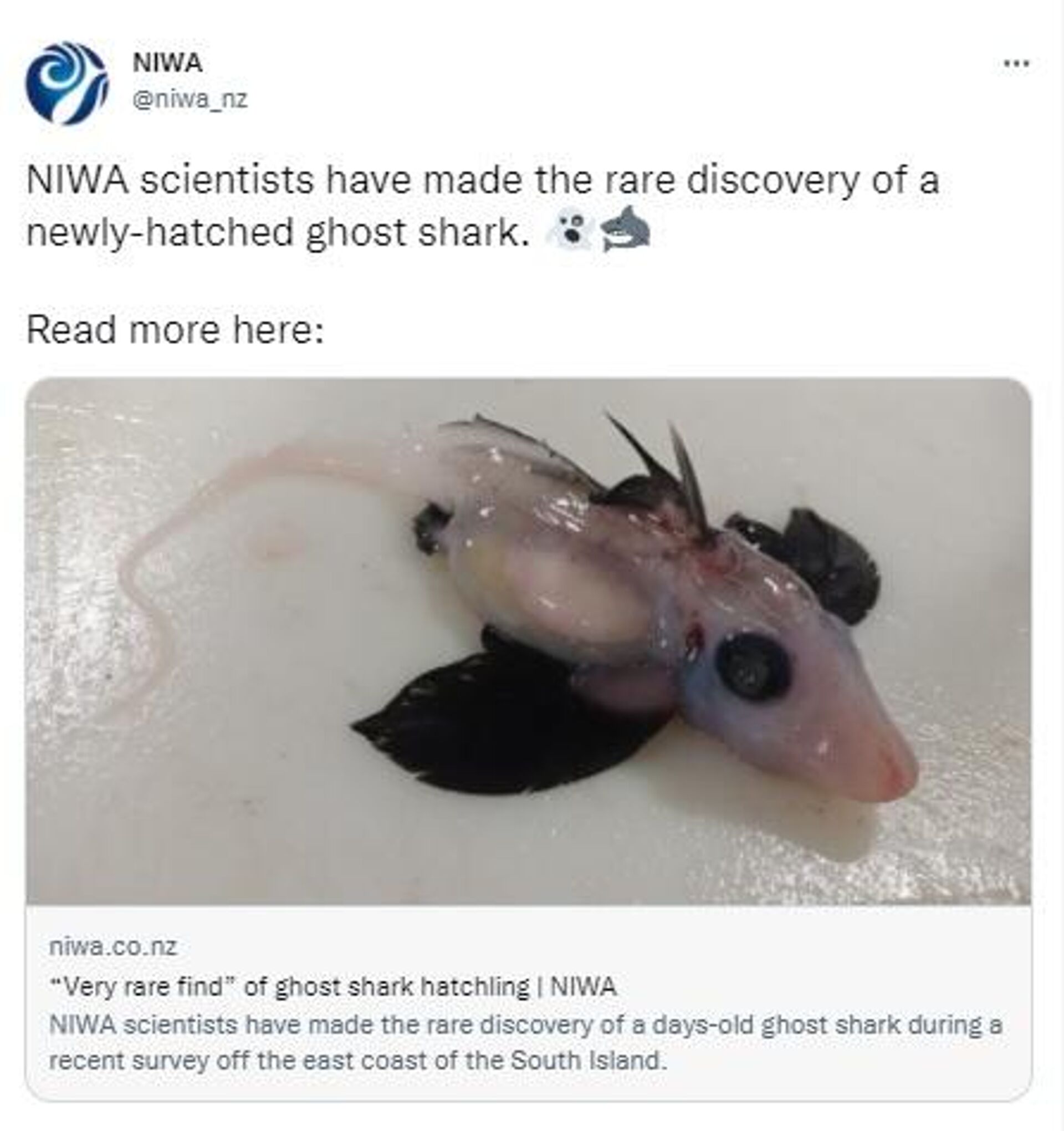 Ghost shark discovered in New Zealand
© Photo : Twitter/@niwa_nz
Astonished by its discovery, the scientists believe that the ghost shark was recently hatched.
"You can tell this ghost shark recently hatched because it has a full belly of egg yolk. It's quite astonishing. Most deepwater ghost sharks are known adult specimens; neonates are infrequently reported so we know very little about them", Dr Finucci said.
The researchers will be carrying out tests and genetic analyses to determine the exact species.