A Ukrainian intelligence agent involved in blowing up the car of Denis Sinenkov, the head of the Donetsk People's Republic (DPR) police force, has been detained, Russia's Channel One
reported
on Saturday.
The agent, identified as Anton Matsanyuk, was apprehended by local security forces on 17 February at an apartment he was renting in Donetsk.
Matsanyuk claimed that he was recruited in 2018 by a captain of the Main Directorate of Intelligence of Ukraine's Ministry of Defence, named Vyacheslav or Slavik.
While working in the DPR customs department, Matsanyuk allegedly received instructions from his handler in Kiev on which vehicles were not to be thoroughly inspected, essentially allowing various contraband, weapons, and explosives to be smuggled into the self-proclaimed republic.
Matsanyuk's occupation also allowed him access to restricted databases, and his handler also reportedly made use of that: for example, Matsanyuk informed him about the movements of DPR People's Militia head Denis Sinenkov whose car
was blown up
in Donetsk yesterday evening.
The agent also said that his handler gave him a codename, "Twilight," and provided him with a password that Matsanyuk could use to identify himself to Ukrainian forces if they were to seize Donetsk.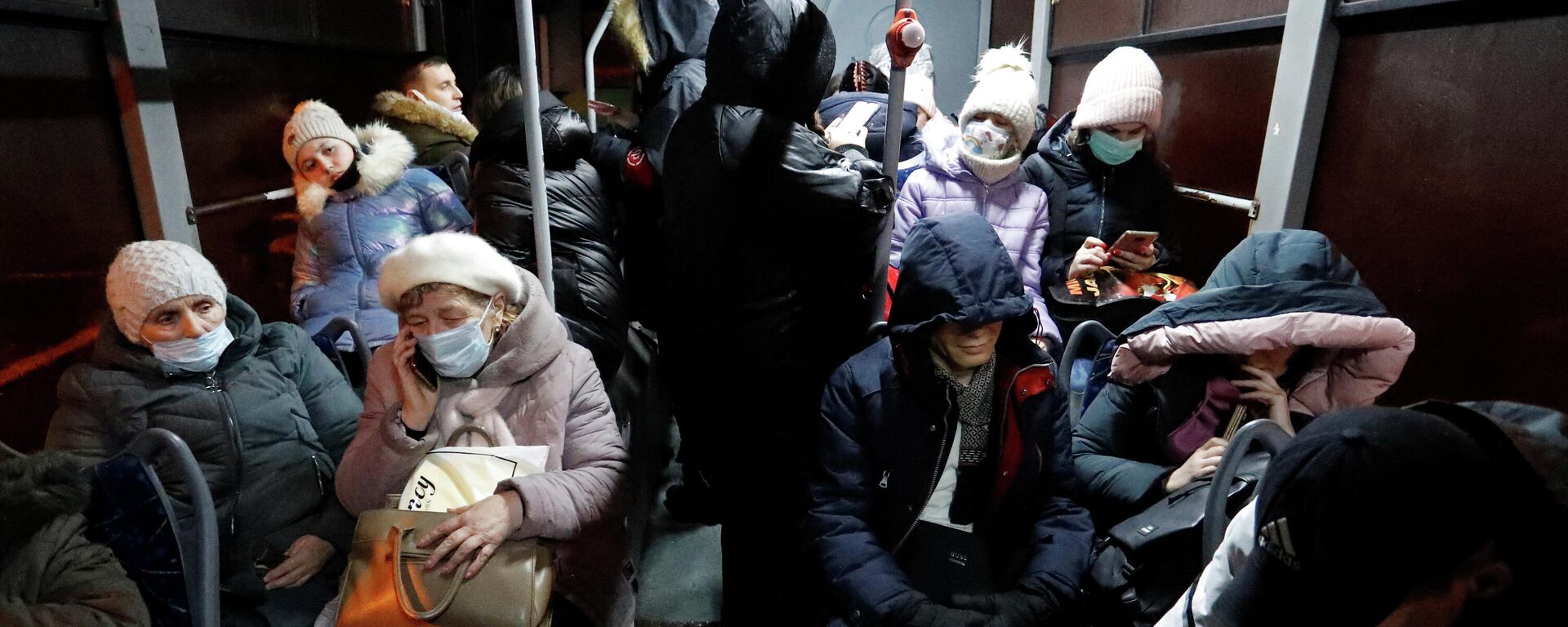 19 February 2022, 08:13 GMT
Matsanyuk said that his handler advised him to leave Donetsk as the city was supposedly going to be targeted by artillery shelling.
The agent also admitted to creating a "sleeper cell" in Donetsk, whose members planned to commit terrorist attacks, likely when Ukrainian forces launched an offensive against the self-proclaimed republic.
At that time, members of this cell were allegedly directed to caches of IEDs, which they would then plant at strategically important locations such as bridges and railroad crossings.
DPR security forces have reportedly managed to uncover Matsanyuk's entire spy network and to establish the identity of his handler. Under the DPR laws, the captured agent now faces 15 years to life in prison.
Yesterday, the authorities in the self-proclaimed Lugansk and Donetsk People's Republics announced the evacuation of women and children to Russia and a total mobilisation amid the ongoing military escalation in the region.
Donetsk People's Republic head Denis Pushilin also declared that the recent car bombing in Donetsk was a sign of preparations by Kiev to launch a military offensive into the Donbass region.