Canadian Prime Minister Justin Trudeau announced on Wednesday that his government has moved to lift the Emergencies Act, as the "situation is no longer an emergency."
"We are confident that existing laws and bylaws are now sufficient to keep people safe," Trudeau added. "Of course, we will continue to be there to support provincial and local authorities."
He asserted that law enforcement officials are equipped and prepared to deal with those "engaging in unlawful or dangerous activities."
The act, passed in 1988 and never used until February 14, grants the Canadian government a 30-day period of extraordinary powers, including the authority to prohibit public assembly, movement, as well as the use of particular property.
The legislation allowed Trudeau's government to declare areas around Parliament Hill in Ottawa, Canada, as 'no-protest' zones, effectively prohibiting 'Freedom Convoy' demonstrators from congregating in the vicinity.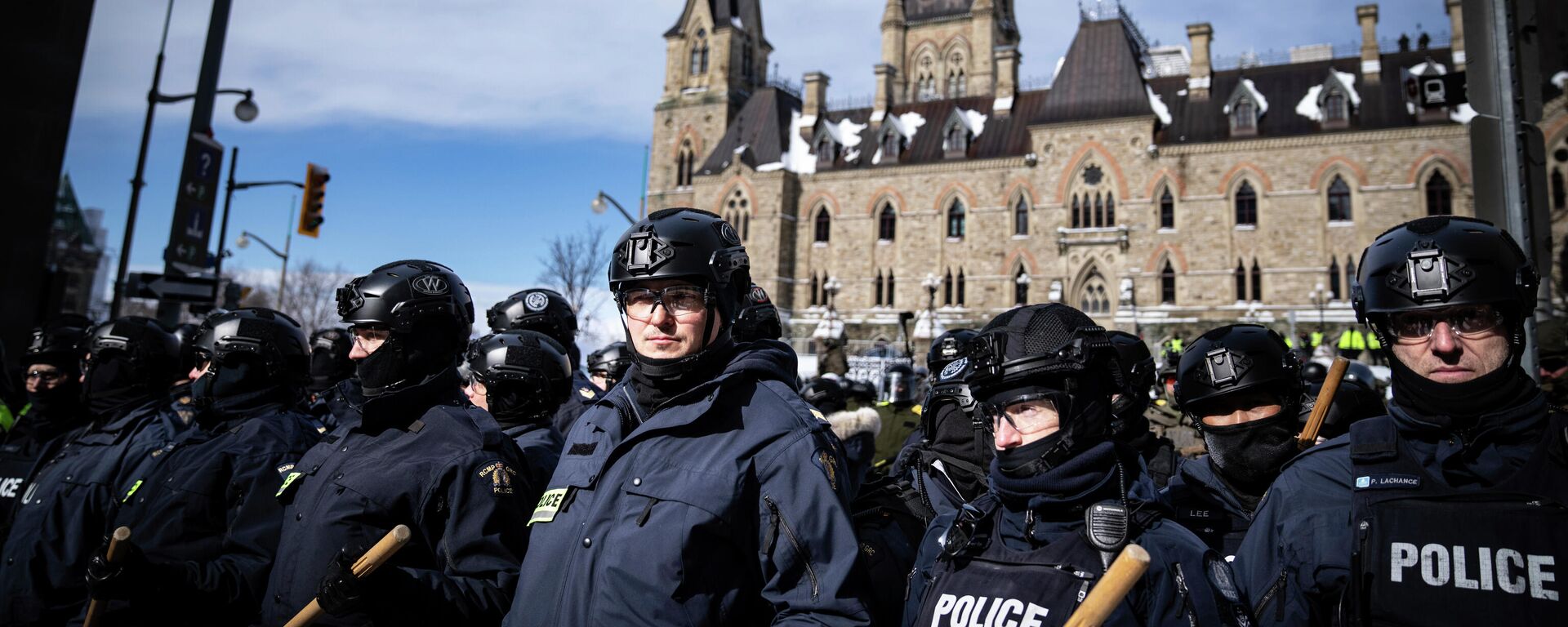 20 February 2022, 04:09 GMT
Additionally, the Royal Canadian Mounted Police was granted permission to share Canadian protesters' information with financial institutions that could freeze accounts.
Authorities met protesters with a historic presence of law enforcement between February 17 and February 20, when the final demonstrations died down in Ottawa. Close to 200 individuals have been arrested and are facing a combined total of nearly 400 charges.