US House Speaker Nancy Pelosi (D-CA), during a Wednesday news conference, proclaimed that Russian aggression toward Ukraine amounts to "an attack on democracy" that the US, along with its allies, will continue to oppose via defensive support of Ukraine and swift sanctions against Russia.
"I think that one thing that we've all agreed upon is an attack on Ukraine by the Russians is an attack on democracy," she said, claiming Putin does not want the Russian people to see what democracy looks like.
"There will be a price to pay for Vladimir Putin," Pelosi added during her speech, highlighting the Russian president's past affiliation with the KGB.
Pelosi noted that the world has yet to see the "depth" of the new sanctions.
"It's stunning to see, in this day and age, a tyrant roll into a country. This is the same tyrant who attacked our democracy in 2016," referring to allegations regarding the 2016 US presidential election.
Putin does not want the Russian people to know Democracy or that he amassed a fortune - at their expense - to make him the richest man in the world.

The US and our allies are united against his tyrannic aggression on Ukraine and assault on Democracy. pic.twitter.com/eVoVvxbMez

— Nancy Pelosi (@TeamPelosi) February 23, 2022
Those penalizing Russia for the decision to recognize the DPR and LPR include the US, United Kingdom, European Union, Australia, Japan, and Canada.
Prior to Pelosi's address, Rep. Adam Schiff (D-CA), chairman of the House Intelligence Committee, acknowledged that US sanctions on Russia will "continue to increase and will have an ultimately crippling effect on many sectors of the Russian economy."
Schiff claimed that the goal is to ensure the costs continue and that the Russian people see "the cost of their dictator's aggression."
The House speaker's weekly news conference came as the US president moved to place further sanctions on Nord Steam 2 AG, and its corporate officers, as part of the "initial tranche of sanctions" regarding the situation in the breakaway DPR and LPR.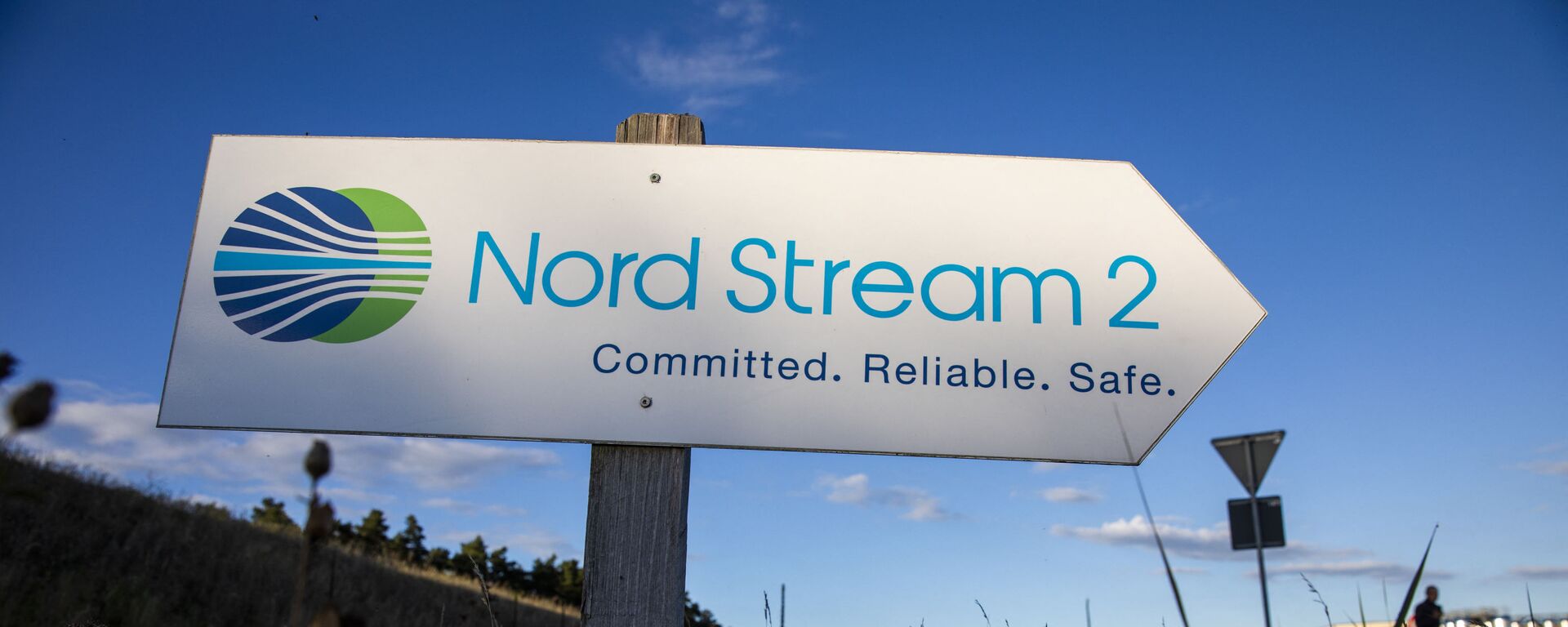 23 February 2022, 19:03 GMT
Denis Pushilin and Leonid Pasechnik, heads of the People's Republics of Donetsk and Lugansk, have called on the Russian president to help avoid civilian casualties in the states by providing military assistance in repelling Ukrainian forces, according to
Wednesday comments from Kremlin spokesman Dmitry Peskov
.
Russia is, at present, carrying out peacekeeping efforts in the Donbass republics.
"The actions of the Kiev regime testify to the unwillingness to end the war in the Donbass," their letter, quoted by Peskov, reads. According to the leaders, "the Kiev regime aims to solve the conflict by force."