Brussels is determined to send additional weapons supplies to Ukraine, and will sanction Belarus and any other country found to be "collaborating" with Russia on Ukraine, European Union foreign policy chief Josep Borrell has said.
Speaking at a meeting of EU defence ministers on Monday, Borrell said the emergency conference was aimed at discussing "the military situation on the ground, how the war in Ukraine is going on."
"The purpose is to coordinate what the member states are doing on their side, and what we can do with these half a billion euros that yesterday we decided to grant to the Ukrainian armed forces. We know that these half a billion euros will be devoted to provide defensive arms, but high-calibre arms, anti-tanks, all kind of equipment in order to repel the aggression," Borrell said.
The foreign minister expressed satisfaction with reports of fighting on the ground, claiming that Russia was "paying a high toll on number of casualties."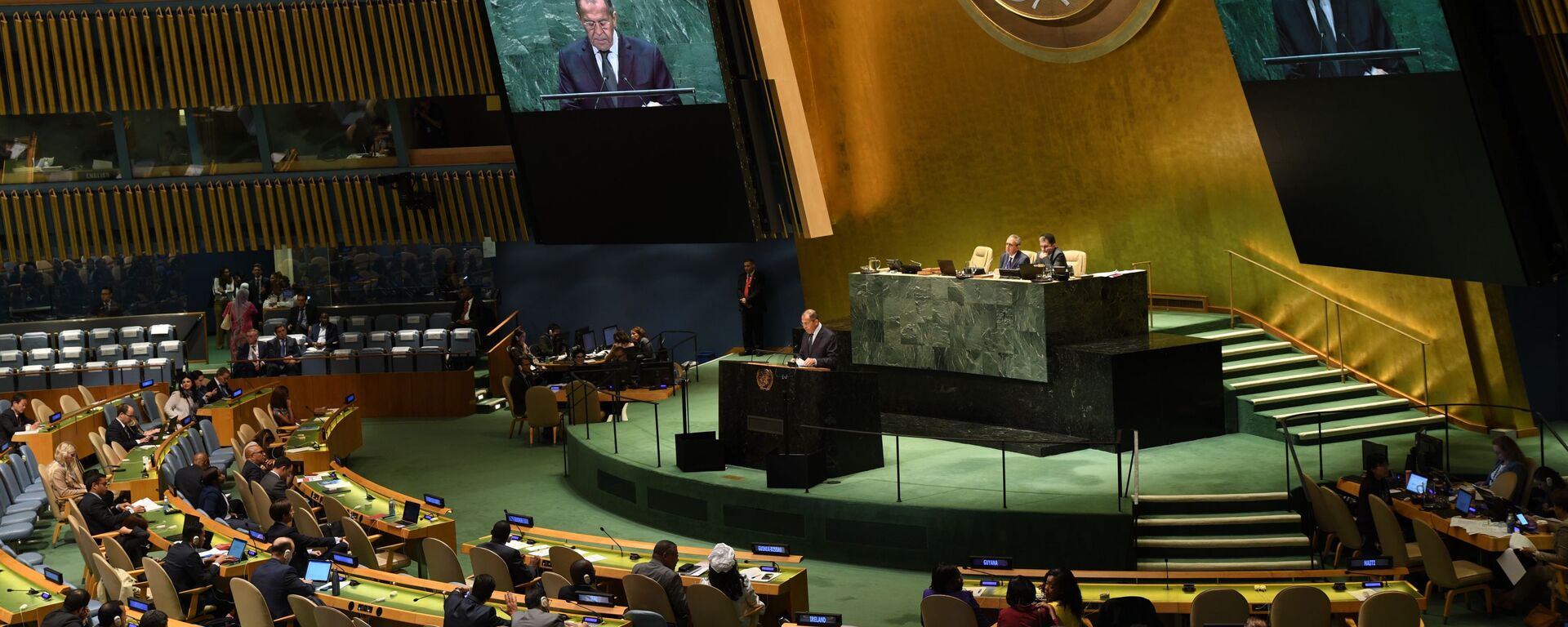 28 February 2022, 15:17 GMT
EU Ready to Fight the Russians to the Last Ukrainian
"But we have to provide ammunition, we have to provide the high calibre guns and anti-tank equipment. Also fuel. They need fuel for the tanks, for the planes, and all of that has to be coordinated," Borrell said.
The EU will also assist Kiev with intelligence, according to the diplomat, with the satellite center in Madrid to provide intel on Russian troop movements to the Ukrainian side and EU countries.
"But we have to be ready to pay the price, or we will have to pay a much higher price in the future," Borrell said, hinting that "relations with Russia will no longer be determined by trade." The official urged the West to reduce as quickly as possible its dependence on Russian oil and gas. He also called on the EU to consider what more could be done against Russia on top of the already implemented financial sanctions.
The United States agreed to the delivery of $350 million in new military aid to Ukraine on Saturday, bringing US arms deliveries to the country to over $1 billion in the past year alone.
The EU approved 450 million euros in aid for weapons to Kiev on Sunday.
Germany, which long resisted Ukrainian requests for lethal weapons, has now authorized sending 1,000 anti-tank rocket launchers, 500 Stinger SAM missiles, 9 howitzers, 14 armoured vehicles and some 10,000 tonnes of fuel.
Belgium has promised 2,000 machine guns, 3,000 automatic rifles and 200 anti-tank weapons, as well as 3,800 tonnes of fuel, while the Netherlands has reported already shipping sniper rifles and helmets and has promised to deliver 200 Stinger anti-aircraft missiles soon. Denmark on Sunday dispatched 2,700 anti-tank weapons and has allowed volunteers to join so-called 'international brigades' to fight against the Russians.
In late January, Czechia approved the delivery of 4,000 artillery shells to Ukrainian forces worth 1.5 million euros, but these have yet to be sent.
Canada and Romania committed personal equipment for troops such as helmets and bullet proof vests, with 11 Romanian military hospitals prepared to aid wounded Ukrainians. Portugal, meanwhile, intends to send protective equipment and night vision goggles, plus grenades, ammunition and G3 automatic rifles. Croatia has promised to send 16 million euros worth of protective equipment and small arms. France and Sweden have also committed to send arms.
The US, France, Israel, Italy, Spain, the Netherlands, Turkey, Greece, Denmark and Germany have also committed cash for humanitarian aid, either in the form of emergency supplies or direct cash transfers to Kiev.
A Conflict With Long Roots
Russia began a military operation in Ukraine last Thursday after a request for assistance from the Donetsk and Lugansk People's Republics, which began mobilizing their reserves and evacuating civilians amid a dramatic spike in Ukrainian artillery, shelling and sniper attacks along the line of contact in the first weeks of the new year.
The conflict between Russia and the West over Ukraine began in 2014, when a Ukrainian government seeking to sign an economic agreement with the Russia-led Eurasian Economic Union was overthrown in a violent US and EU-backed coup and replaced by forces seeking to pull the country into the European economic bloc and NATO. The coup prompted Crimea to split off from Ukraine and rejoin Russia, and sparked a brutal civil war in the eastern regions of Donetsk and Lugansk between the Ukrainian military and local pro-independence militias. Russia, France and Germany helped Ukraine cobble together a ceasefire and peace deal known as the Minsk Agreements in February 2015, but failed to put sufficient pressure on Kiev to get it to implement the deal's political portion - which would have allowed the Donbass to reintegrate into the country peacefully in exchange for constitutionally-guaranteed autonomy. The US, Kiev's chief benefactor, has long paid lip service to the Minsk Agreements while simultaneously ramping up arms deliveries to the country and building up its own conventional military presence in Eastern Europe.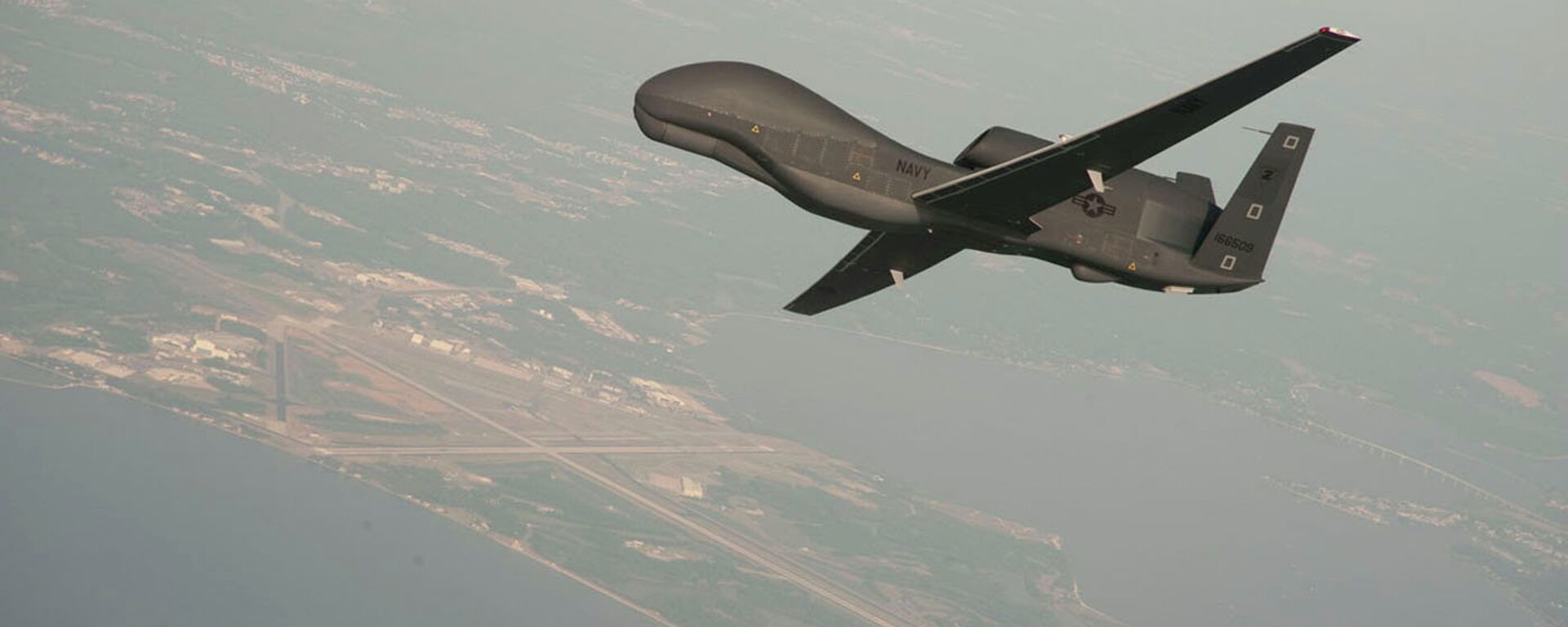 26 February 2022, 15:12 GMT