Pete Davidson found the latest dissing he has been subjected to by
Kanye West
quite hilarious, according to Entertainment Tonight.
The disgruntled Kim Kardashin ex, in a mostly plasticized animation that is part of his
new video
"Eazy", dropped on his Instagram page on 2 March, is literally seen burying a Pete Davidson-like cartoon character.
West, 44, is seen sitting on top of a wooden coffin in the black and white video, after which a claymation version of the rapper places a bag over the Davidson-like character's head and kidnaps him. Later in the clip the Saturday Night Live star's character is tied up, driven to an abandoned area and buried up to his neck. Rose seeds are placed around his head, which then transform into blooming flowers, which are picked by Ye and loaded into a pickup truck of roses ostensibly on Valentine's Day. The image is seen as a reference to West's estranged wife Kim Kardashian, who is said to be involved in a new romance with Davidson.
Towards the end of the video, a message appears, reading: "Everyone Lived Happily Ever After… " The words "Except Skete" are shown crossed out and replaced with, "You Know Who."
Throughout a previous weeklong Instagram rant targeting Davidson, the rapper insisted on referring to Kim Kardashian's new boyfriend as "you know who". "He finds the fact that Kanye included a cartoon version f him in his music video hysterical. He is almost flattered by it all because it is so ridiculous to him," Entertainment Tonight cited a source as saying in the wake of the rapper's new music video for his song "Eazy".
It was added that Davidson "is not threatened by Kanye in any way, shape or form.
"He's using this to grow in more ways than one, including for himself and his relationship with Kim. He is turning all of the negativity into a positive thing," insisted the quoted source.
Earlier in the year, in January, the billionaire musician rapped in a teaser for a new song, "God saved me from that crash/ just so I can beat Pete Davidson's ass." The song, "My Life Was Never Eazy," which is a collaboration with rapper The Game references a nearly fatal car accident that West was involved in in 2002. The scathing lyrics feature the words, "God saved me from that crash / just so I can beat Pete Davidson's ***."
"Pete thinks it's totally hilarious. Not just that — he thinks the whole [tabloid drama with him, West and Kardashian] is hilarious. He loves it," an insider told Page Six in January.
Furthermore, Kanye West attacked the comedian in his Instagram page, nicknaming him "Skete" and insisting that the actor will never get to meet his children.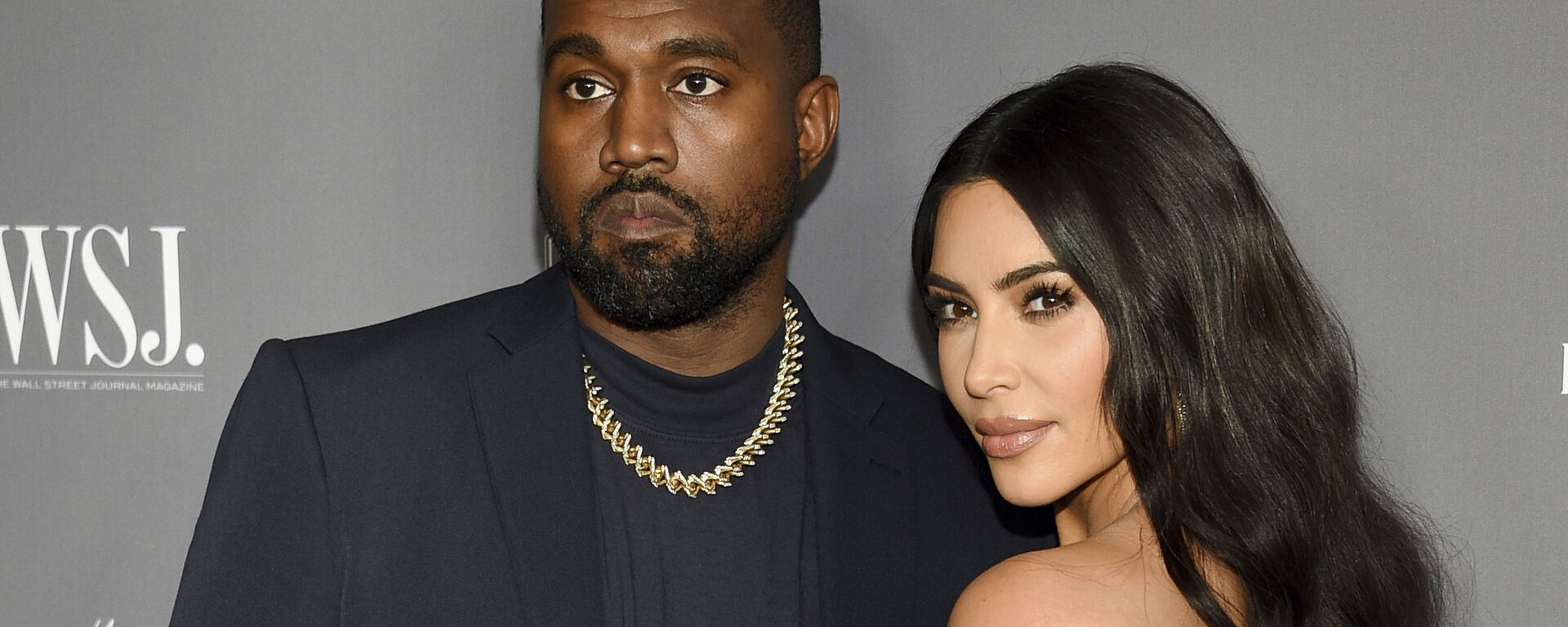 15 February 2022, 13:10 GMT
The Kardashians celebrity was declared legally single from Kanye West by a Los Angeles Superior Court Judge, Steve Cochran, on 2 March. The reality star first filed a request to become legally single after filing for divorce from the rapper in February 2021, after hitching the knot in 2014. The two share four children: North, 8, Saint, 6, Chicago, 4, and Psalm, 2.
As for Pete Davidson, he is "so understanding and has made an extreme effort to put any of his emotions aside and just be a support system for Kim during this difficult time and transition," an ET source continued.