Kiev has heard loud and clear that it will not be joining NATO, and this is a reality which Ukrainians must come to terms with, President Volodymyr Zelensky has said.
"It's clear that Ukraine is not a member of NATO. We understand this. We are reasonable people. For years we were told about supposedly 'open doors', but have also now heard that we cannot enter. This is the truth and this needs to be admitted,'" Zelensky said, speaking at a meeting of the leaders of the UK-led Joint Expeditionary Force on Tuesday.
The Ukrainian president added that Ukraine is not calling for Article Five of the NATO Treaty on joint defence to be activated.
NATO
opened the door to
Ukraine and Georgia's "Euro-Atlantic aspirations for membership" in 2008 at the alliance's Bucharest summit. Moscow has spent years expressing concerns about the implications that Ukrainian NATO membership would have for Russian and regional security, calling Ukraine's NATO bid a 'red line' which it would not allow to be crossed after several waves of eastward expansion by the bloc.
The Western alliance began its push east after the end of the Cold War and the collapse of the Soviet Union and the Warsaw Pact bloc. In 1990 and again in 1991, US and NATO officials repeatedly promised Moscow that the alliance would not expand "one inch east" beyond the borders of a reunified Germany. US President Bill Clinton broke this commitment in 1994, saying NATO's expansion would be a question of when, not if. In the decades since, every single former member of the Warsaw Pact, plus three post-Soviet republics and four republics of the former Yugoslavia were incorporated into the alliance. Repeated inquiries by Moscow about the prospects of Russia itself joining the alliance have been rebuffed by the bloc.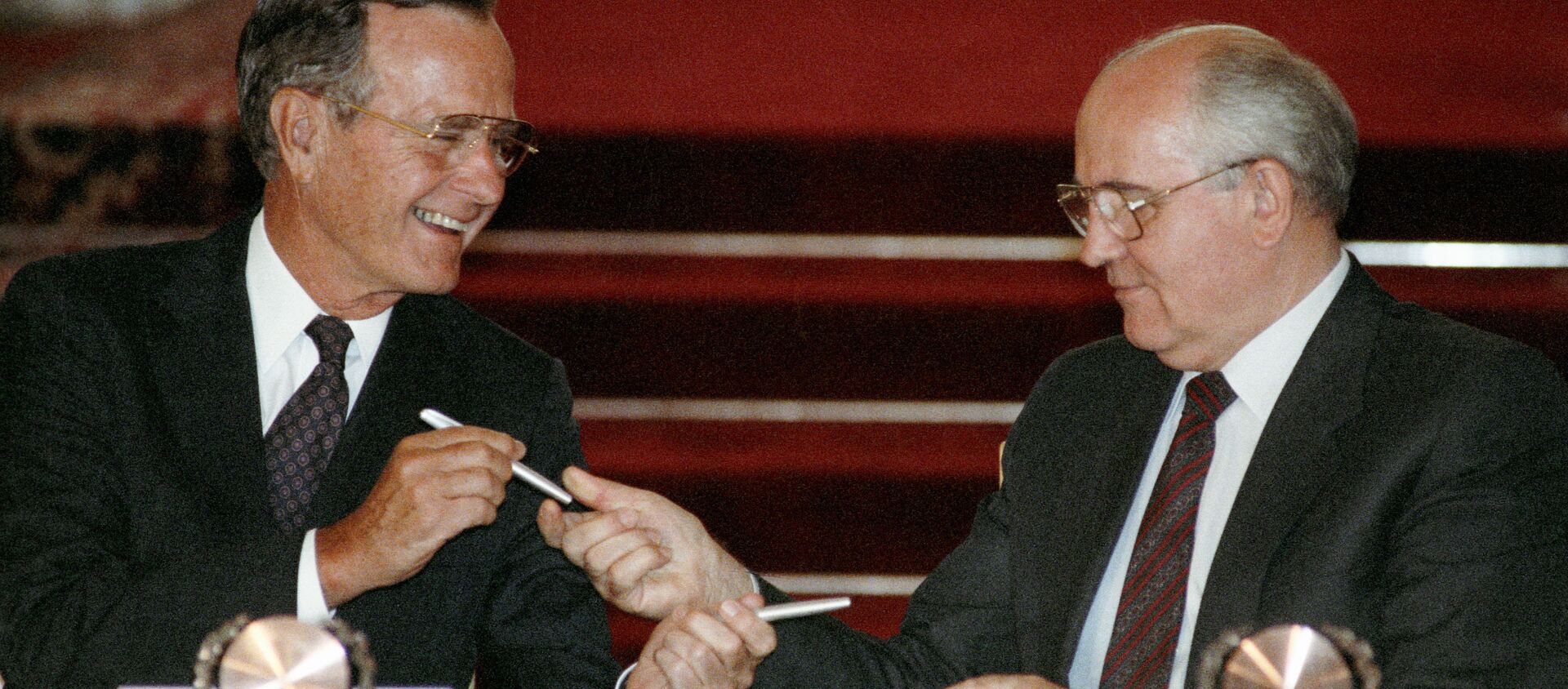 In 2014, Ukraine's neutrality-seeking government was overthrown in a coup by political forces seeking to push the country westward, prompting Crimea to break off from Kiev's jurisdiction and to rejoin Russia, and sparking a civil war in the country's east. In December 2014, Ukraine's post-coup parliament formally abandoned the country's non-bloc status. In February 2019, amendments were made to the country's basic law, baking Ukraine's push toward the EU and NATO in the constitution.
The Western bloc formally rejected a pair of twin draft security agreements proposed by Moscow in January aimed at easing Russia-NATO tensions, saying the alliance's open-door policy was not up for negotiation. The proposals included a request by the Russian side that NATO refrain from incorporating any more countries of the former Soviet Union. The same month, NATO chief Jens Stoltenberg
told
an Italian newspaper that Ukraine's entry into the alliance was a done deal, and simply a matter of timing.