A top US general has denied claims that Americans are training Ukrainian troops in Poland following dubious remarks made by US President Joe Biden.
"I do not believe that we are in the process of currently training military forces from Ukraine in Poland", European Command (EUCOM) head Gen. Tod Wolters told the US Senate Armed Services Committee.
He also said that there are "liaisons that are there", and "they're being given advice, and that's different".
There are currently more than 10,000 American troops stationed in Poland. Washington has repeatedly said that it does not plan to deploy troops in Ukraine amid the ongoing conflict in the Eastern European country.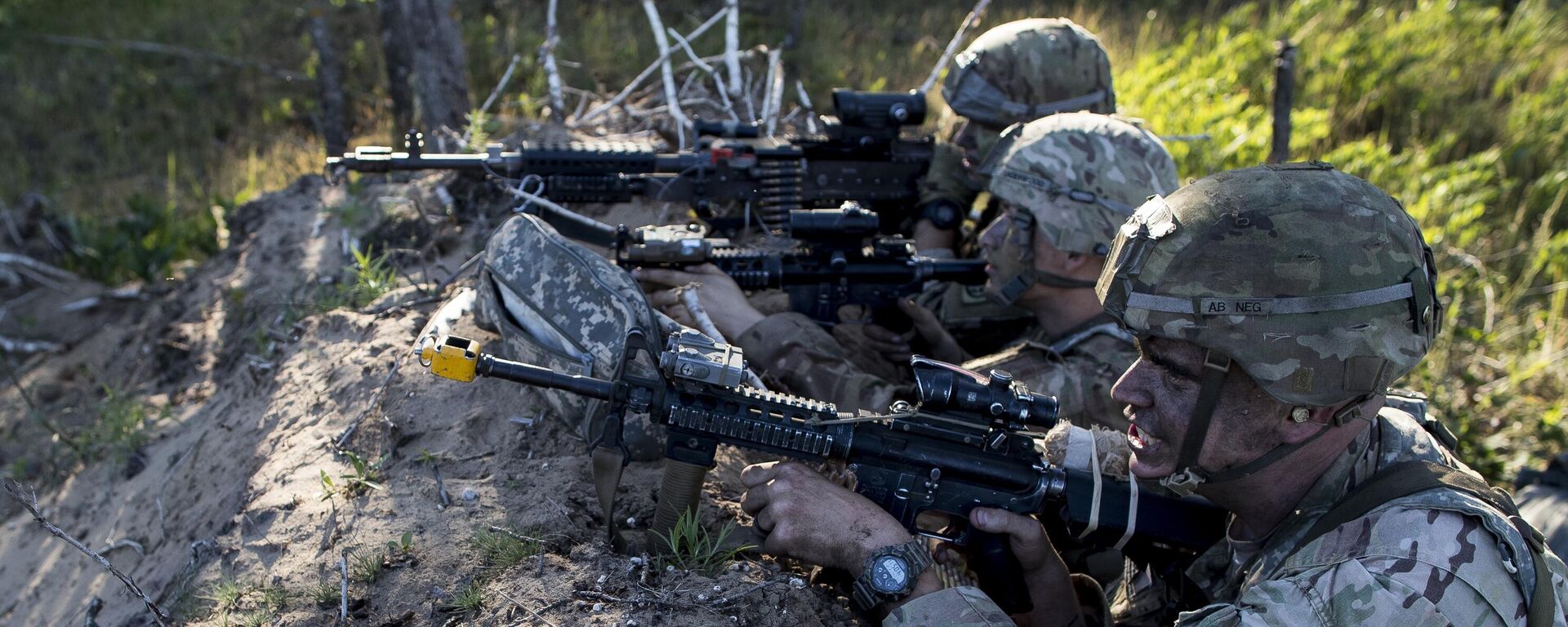 Wolters' comments come shortly after President Biden's remarks in Poland were interpreted by some as an indication of a potential deployment of American troops in Ukraine. On Monday, Biden attempted to clarify his statement, explaining that he meant that the Defence Department was going to train Ukrainian troops that are currently in Poland.
"You interpret the language that way. I was talking to the troops. We were talking about helping train the Ukrainian troops that are in Poland… I was referring to being with and talking with the Ukrainian troops that are in Poland", Biden said when a reporter asked him to explain his assertion.
This was not the only off-script statement by the US president. On Saturday, Biden said that Russian President Vladimir Putin "cannot remain in power" - a remark that was also deemed by many as an indication of Washington's push for regime change in Russia. The White House was quick to walk the statement back, assuring that the United States has no strategy to change the regime in Russia.