Russian Foreign Minister Sergei Lavrov and his Iranian counterpart Hossein Amir Abdollahian have confirmed their countries' desire to continue to strengthen cooperation in all areas, notwithstanding the sanctions imposed by Western countries against both Moscow and Tehran, the Russian Foreign Ministry said in a statement following the meeting between the two diplomats in Tunxi, China on Wednesday.
"A keen exchange of views on key issues of the regional and global agenda, with an emphasis on the development of the situation in Ukraine and Afghanistan, took place. Heightened attention was paid to the state of affairs surrounding the Joint Comprehensive Plan of Action agreement on the Iranian nuclear programme," the statement said.
The two sides were also said to have discussed the implementation of the programme for expanded cooperation set by President Putin and Iranian President Ebrahim Raisi during the latter's
visit to Moscow
in January.
Lavrov and Abdollahian met on the sidelines of an upcoming conference of senior officials from Russia, Iran, Pakistan, Tajikistan, Turkmenistan and Uzbekistan chaired by Chinese Foreign Minister Wang Yi to discuss the security and humanitarian situation in Afghanistan in the aftermath of the US withdrawal last August. Diplomats from Indonesia and Qatar are also expected to attend.
Speaking to his Russian counterpart, Abdollahian took the opportunity to "frankly state once again that we are completely opposed to the introduction of unilateral and illegal sanctions against the Russian Federation."
Asking Lavrov to convey President Raisi's "warm greetings" to Putin, Abdollahian said that "bileteral relations between Russia and Iran are on the right track and developing."
"I was informed that positive steps are planned in the course of negotiations between Russia and Ukraine," the Iranian foreign minister added.
Lavrov told his Iranian counterpart that Russia, in its "relations with Iran and other close partners, will seek to condemn this unacceptable phenomenon [of sanctions], and build practical steps to allow us to circumvent these illegal actions."
Moscow considers sanctions an instrument of Western policy aimed at "undermining the principle of the sovereign equality of states," and an attempt to "revise" the UN Charter, Lavrov added.
Russia rocketed past Iran to become the world's most heavily-sanctioned nation in recent weeks, with a total of over 5,200 sanctions placed on Moscow to date, compared with 3,600 for the Islamic Republic,
according to
sanctions tracking service Castellum.ai. The sanctions have trapped some $300 billion in Russian foreign exchange reserves abroad, and left Russian businesses scrambling to find alternatives to Western-sourced machinery and equipment, spare parts, services, and consumer goods.
Iran has faced varying degrees of sanctions pressure since the Revolution of 1979, but instead of allowing the restrictions to drag it down, has
used them to its advantage
to become the largest industrial power in the Middle East, and to develop a host of economic sectors ranging from defence electronics to aerospace from scratch.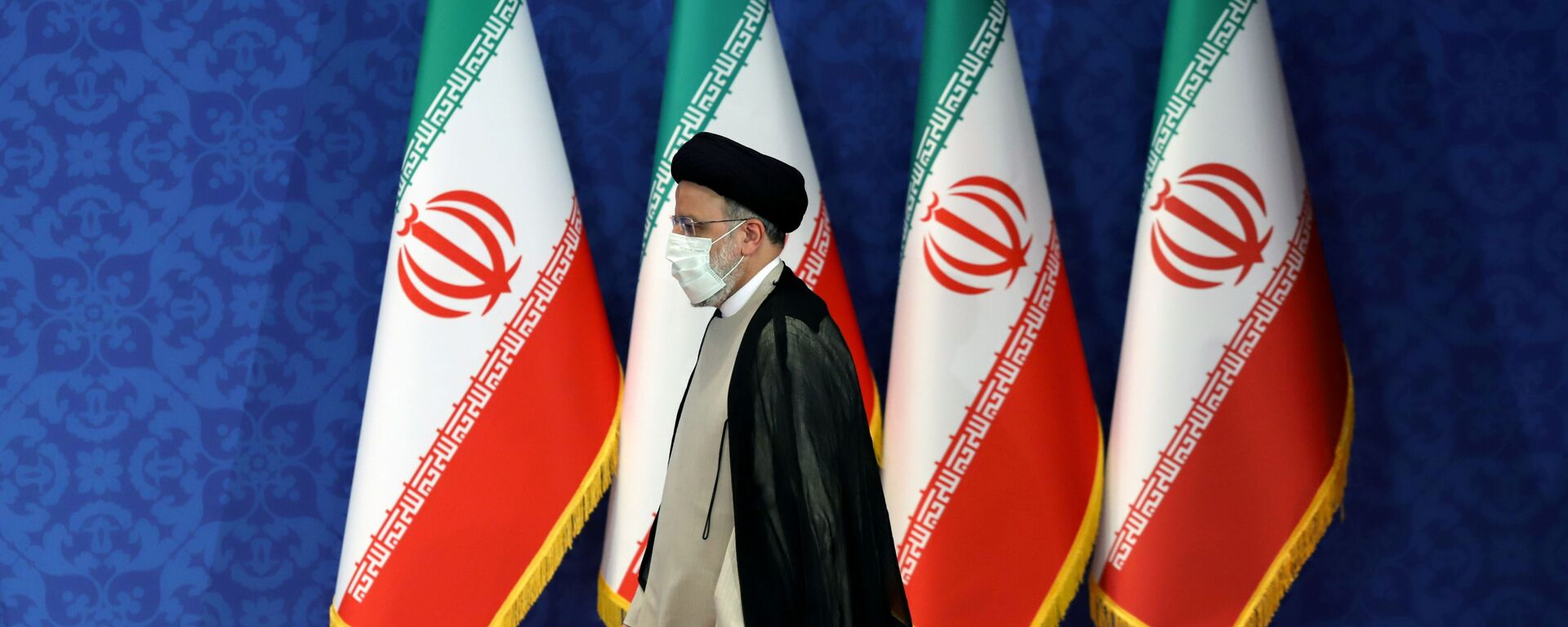 20 January 2022, 01:22 GMT