The Kiev regime used a synagogue in the Ukrainian city of Uman to store weapons, Russian Defense Ministry spokesman Major General Igor Konashenkov told reporters on Wednesday.
"Today we are presenting evidence received from one of the members of the Jewish community of Uman that [Ukrainian President Volodymyr] Zelensky's regime used the building of the new city synagogue … for these [military] purposes. On March 21, that is, the day after Zelensky's speech in Knesset, photographs recorded the formation of two columns with nationalists on the territory of the synagogue," Konashenkov told a briefing.
He reminded that in the course of its special military operation to demilitarize and de-Nazify Ukraine, the Russian Armed Forces do not strike at civilian targets.

Zelensky's earlier statement accusing Russia's forces of targeting Uman - a site visited by pilgrims from Israel - is a "cynical lie," Konashenkov said.
The synagogue in Uman, according to the Russian MoD, is being used by the Kiev nationalist regime for military purposes, so that any attack on it could be used to provoke a conflict, making Russia the target of political pressure from Jewish religious organizations, added the general.
On 20 March, Ukraine's President Volodymyr Zelensky, addressing the Israeli Knesset via Zoom, accused Russia of allegedly launching missile strikes at the city of Uman, Cherkasy region.
For further dramatic effect, Zelensky had stated that Russian forces were purportedly targeting a place "where tens of thousands of Israelis come each year to visit the grave of Rabbi Nachman." The Ukrainian leader also said that Israel "will have to live" with its decisions to withhold military aid from Kiev. Israel has
refrained
from joining Western sanctions against Russia and not agreed to provide Kiev with military equipment.
© Photo : Russian Defence Ministry
Uman Synagogue 21-03-22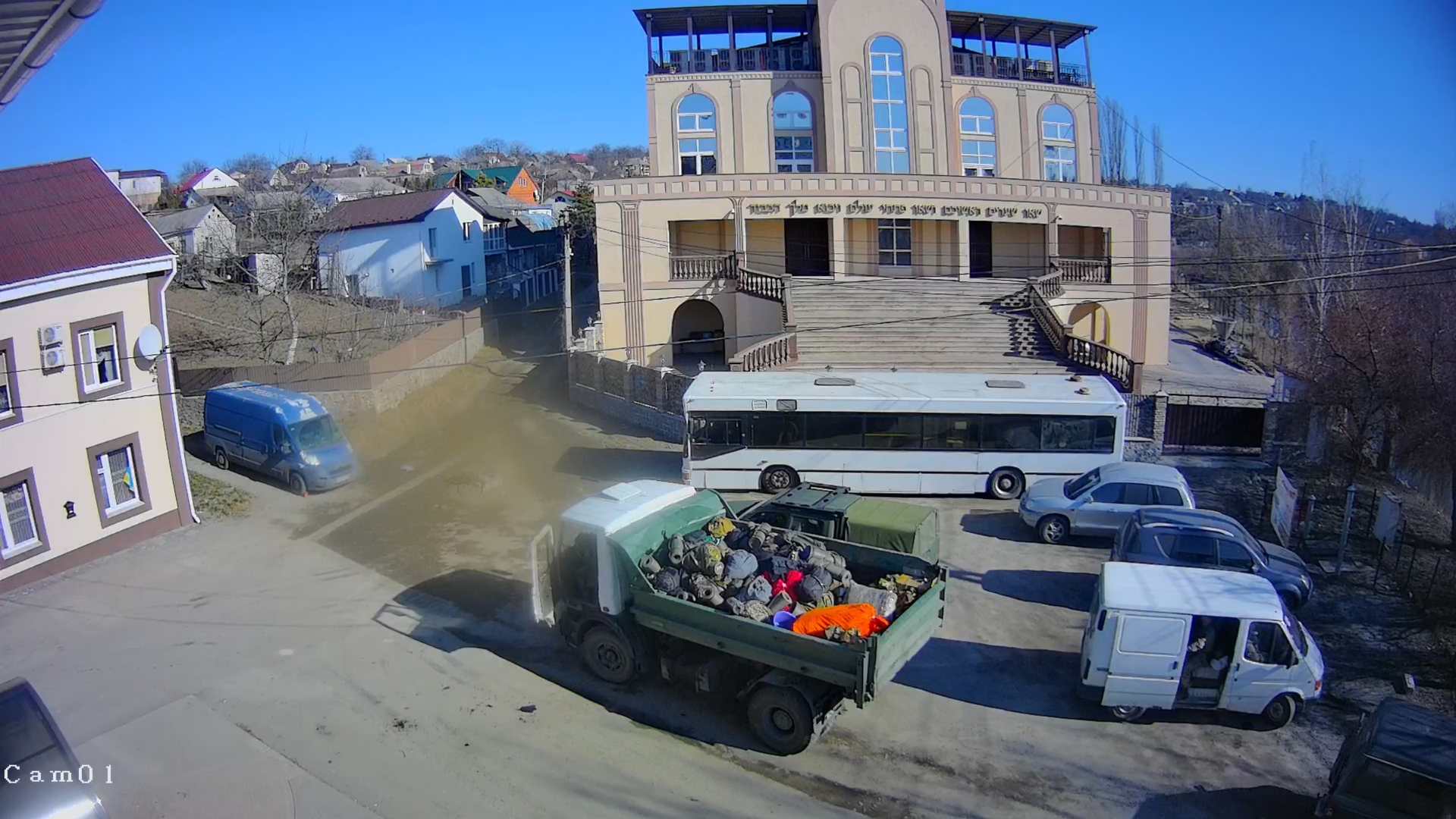 Uman Synagogue 21-03-22
© Photo : Russian Defence Ministry
According to evidence presented by the Russian Defense Ministry on Wednesday, weapons and ammunition stored in the synagogue building in Uman had been loaded by the nationalists into dump trucks and then disguised as bags of construction debris.
Furthermore, photographic evidence showed that nationalist units and foreign mercenaries from the western regions of Ukraine were being transported on vehicles disguised as school buses, with the sign "Children" painted on them, said the MoD.
Major General Igor Konashenkov noted that the Russian Defense Ministry has repeatedly exposed the cynical lies that the Kiev nationalist regime peddles in its desperate struggle to maintain its power in Ukraine and mislead the world community.