If Poland were to have nuclear weapons on its soil, it would be "a great threat" to Russia, Kremlin spokesman Dmitry Peskov told the French TV channel LCI on Wednesday.
When asked about Russia's actions in the event Warsaw moves to host US nukes, Peskov said that Moscow would ensure that its nuclear power is sufficient enough to push back the deployment of US nuclear weapons in the Eastern European country.
The Kremlin spokesman added that it would mean the deployment of nuclear weapons by Russia on its western borders is "inevitable", because such a move by Poland and the US would never bring stability or security to Europe.
Peskov has previously told reporters that Warsaw's clear anti-Russian stance would only fuel tensions in the region.
"In general, the stance of the Polish leadership has recently caused deep concern: the line is extremely war-like, anti-Russian, and the proposed actions [to host nuclear weapons], of course, will only exacerbate tensions on the continent."
Peskov's comments came just days after Jaroslaw Kaczynski, the leader of Poland's ruling Law and Justice party, Warsaw would be open to having nuclear weapons stationed in the country, though this is not something currently under consideration.
"If the US were to ask us to host nuclear weapons in Poland, we would be open to this option. Such a step would enhance deterrence against Moscow," he told German newspaper Welt am Sonntag.
Kaczynski, who is also the country's deputy prime minister, mentioned that Poland would be "pleased" if the US boosted its presence in Europe from the current 100,000 soldiers to 150,000.
"Of these, 75,000 soldiers should be stationed on the eastern flank; ie, on the border with Russia; 50,000 soldiers in the Baltic states and Poland," he added.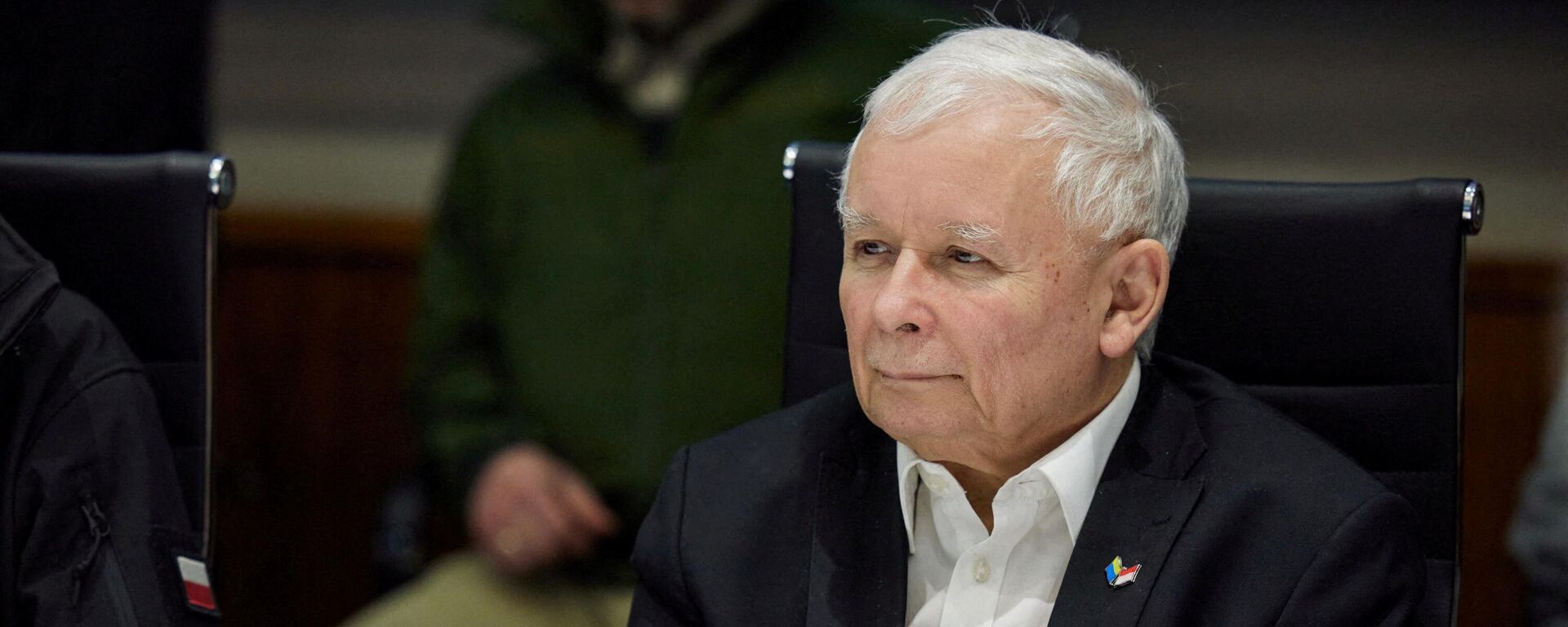 The explosive remarks by Kaczynski were made against the background of Russia's special military operation in Ukraine. Poland has been among the most belligerent countries in Europe, calling for the toughest sanctions against Russia over its military operation. Warsaw expelled over 45 Russian diplomats, with Moscow stressing that its statements and actions were destroying the bilateral relations.
What's more, Poland's leadership has been very vocal about sending a NATO peacekeeping mission to Ukraine, which its allies said would be considered a "red line" by Russia and would inevitably lead to a direct confrontation between the military bloc and Russian armed forces.
The Russian operation in Ukraine was launched on 24 February after the newly recognised Donetsk and Lugansk People's republics appealed for help in defending themselves against continued attacks by Kiev. Russian President Vladimir Putin emphasised that the military operation was aimed at demilitarising and de-Nazifying Ukraine, and that it was meant to end the eight-year war in the Donbass region, where Kiev committed genocide against the Russian-speaking population.