The trial began on March 10, a day after jurors were selected, and the defense rested its case on April 5, after nearly 16 days of trial. Multiple days of the trial were interrupted due to Larry Ray suffering from seizures.
His sentencing is scheduled for September 6, and he faces a minimum of 15 years to life in prison.
The sex cult and criminal enterprise that Lawrence "Larry" Ray orchestrated began in 2010. Following his release from a prison sentence, he moved into his daughter's dorm room at Sarah Lawrence College, located north of New York City. There, according to reports and testimony, he began recruiting, extorting, and abusing young women.
In Sassoon's opening statements she said, "He told them that he had special training that could help them gain clarity and discipline," and that "If they shared their deepest feelings with him, he could help resolve their problems."
According to testimony, Claudia Drury, who was drawn into Ray's orbit when she was 19, was coerced by Ray into believing that she had attempted to poison him. He demanded that she pay him restitution and had her work as a prostitute for four years, allegedly paying Ray between $10,000 and $50,000 per week.
Santons Rosario, who met Ray through a relationship with his daughter, became enamored with Ray and came to view him as a mentor. He would eventually recruit his sisters to join him in seeking wisdom from Larry Ray.
As his hold over his victims tightened, he subjugated them to physical, emotional, and sexual abuse.
According to Moira Penza, who was a prosecutor in the NXIVM sex trafficking and racketeering case, "In addition to violence, Ray used classic techniques of coercion to manipulate his victims, such as isolating people from their friends and family, using means of financial control, taking away basic human agency like food and sleep."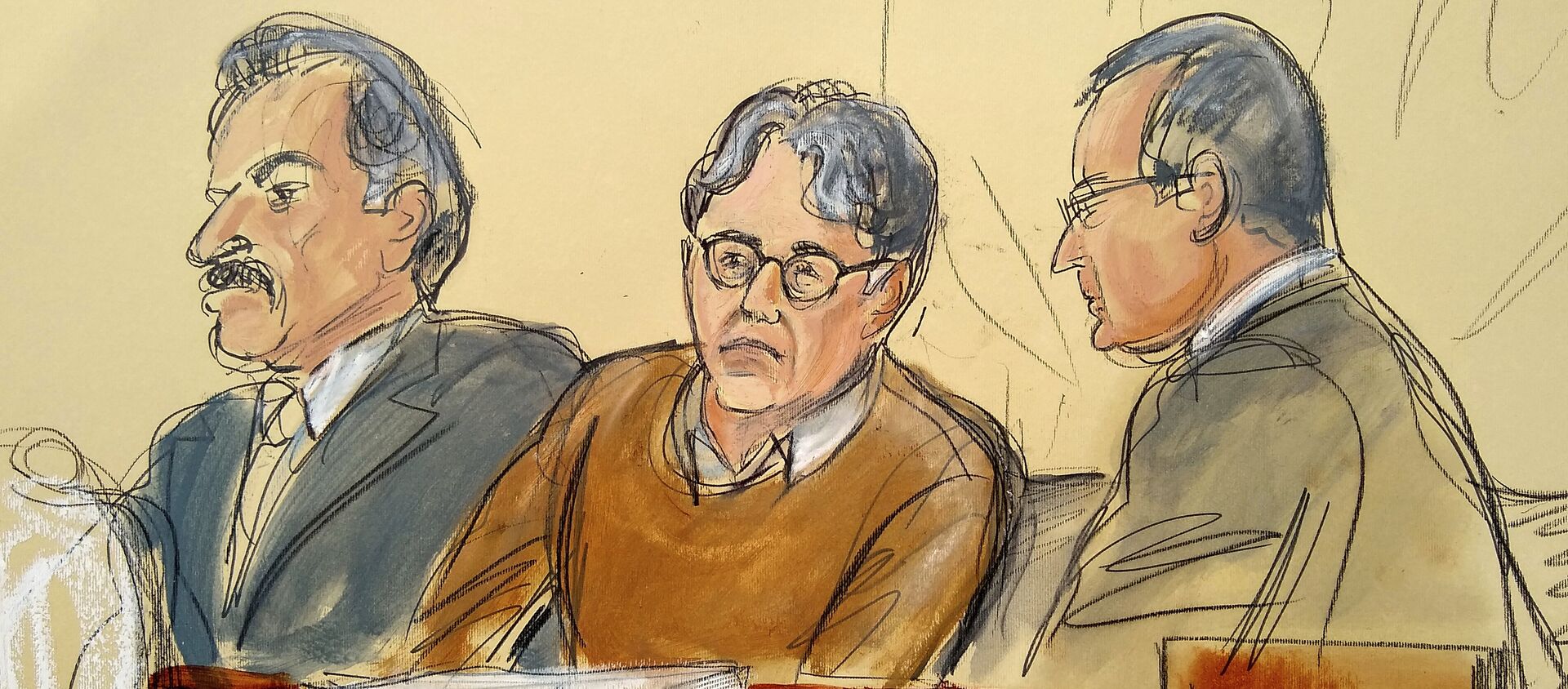 27 October 2020, 20:34 GMT
Ray, a decade after he began grooming young people to carry out his every whim, was arrested in 2020. By that time he had relocated from New York City to North Carolina and finally to New Jersey. Isabella Pollok was eventually arrested and is charged with being Ray's accomplice. She is awaiting trial.