Rakim Mayers, 33, was taken into immediate custody after arriving via private jet from Barbados to Los Angeles International Airport (LAX) on Tuesday morning, TMZ broke in a same-day report.
Mayers was notably spotted in Barbados earlier this week with his girlfriend, Barbadian singer and entrepreneur Rihanna (real name Robyn Fenty), who is currently pregnant with their child. Mayers and Rihanna were not together on the flight back to the states.
Mayers, a resident of Los Angeles, California, was then taken into custody by detectives of the Los Angeles Police Department's (LAPD) Homicide Division for his alleged role in confirmed in a statement
"This case will be presented to the Los Angeles County District Attorney's Office for filing consideration,"detailed the memo.
Agents charged that Mayers committed assault with a deadly weapon after an argument broke out between "two acquaintances" at the Hollywood intersection of Selma and Argyle Avenues.
"The argument escalated and resulted in the suspect firing a handgun at the victim," read the memo. "The victim sustained a minor injury from the incident and later sought his medical treatment."
Two additional males fled the scene following the altercation, per authorities' account.
Video obtained by TMZ showed authorities attempting to use a battering ram to execute a search warrant at the Harlem, NY-born rapper's gated LA property. One cop trips while fumbling with the door's hardware following an unsuccessful attempt to gain entry with the battering ram.
ASAP Rocky neighbor tells me SWAT team w weapons drawn came to search rapper's home near W. Hollywood this a.m.: "so excessive…it was like they came for Capone…I'm frankly offended by it…seems so inappropriate...he's a great neighbor"

vid of battering ram/cop falling via TMZ pic.twitter.com/KpgfvTNGBt

— Joe Coscarelli (@joecoscarelli) April 20, 2022
Photos published after the search showed law enforcement toting boxes of documents from Mayers' residence.
© TMZ
TMZ (20/4/22) | 11:24 AM PT -- Cops just wrapped their search at A$AP Rocky's house, leaving with a box of potential evidence, though it's unclear what was inside.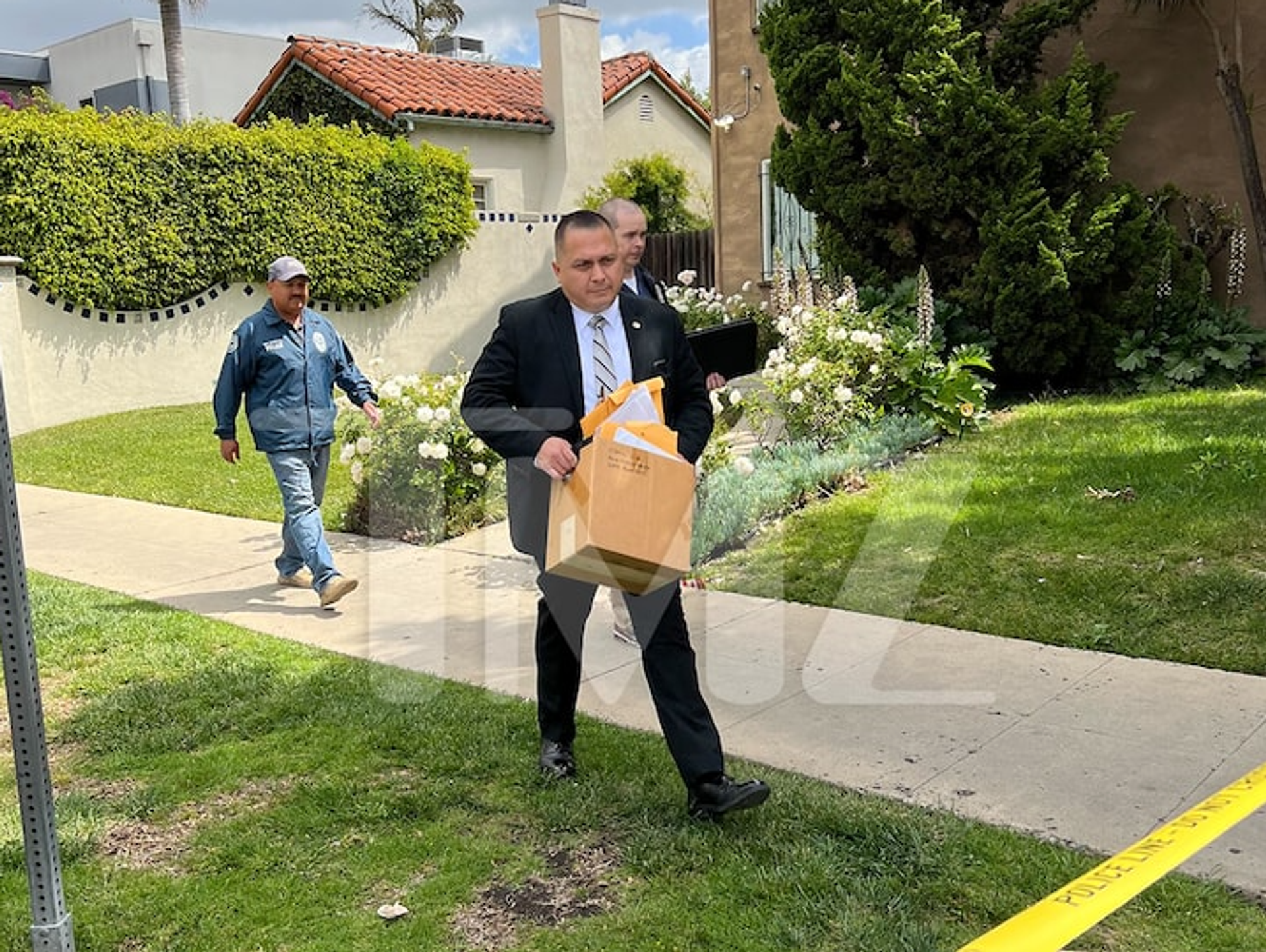 TMZ (20/4/22) | 11:24 AM PT -- Cops just wrapped their search at A$AP Rocky's house, leaving with a box of potential evidence, though it's unclear what was inside.
This is not Mayers' first run-in with the law, as the Harlem-born rapper made international news back when he was arrested by Swedish authorities on suspicion of assault in July 2019. The debacle quickly became incensed by talks between then-US President Donald Trump and Swedish Prime Minister Stefan Löfven, according to the rapper.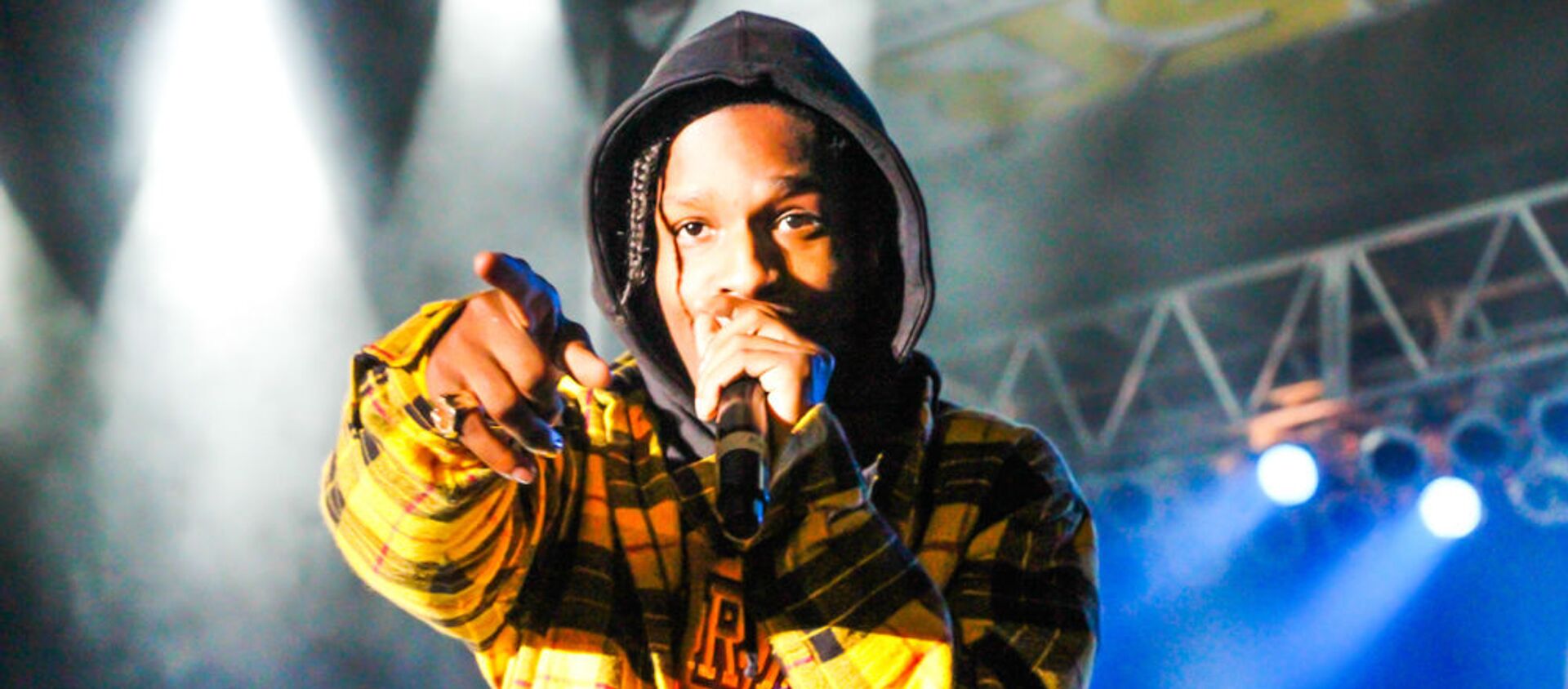 "That's the narrative they pushin', that [Trump] got me out. And he didn't free me. If anything, he made it a little worse," Mayers said of the US position regarding his detention in Sweden, which ended about two weeks prior to the court verdict.
In August 2019, the rapper was found guilty of assault, and he, as well as two of his bodyguards, were given conditional sentences–a probation period in which they were not required to serve prison time on the basis that a similar crime is not committed at a later date.