Ukrainian forces have used blocking detachments commanded by neo-Nazis in an effort to keep up fighting discipline and stop desertion, Mikhail Yankovsky, a senior sergeant from a reconnaissance company who surrendered to Russian and Lugansk People's Militia forces, has said.
"They stopped paying us in February, the supply situation was bad, things were especially tight with food. First they stopped delivering hot meals, then rations rarely came at all. They stopped evacuating the wounded", the officer, attached to the 57th Separate Motorised Infantry Brigade of the Ukrainian Armed Forces, said in an interview.
"After some young guys began laying down their arms and going over to the Lugansk [militia] side, a group of about 10 people arrived from the centre. Our commander, Colonel Meshynchuk, said they would provide psychological support. In reality, this group served as a blocking detachment. During each battle, they would watch us to make sure that nobody abandoned their positions. They fired without warning on anyone deemed suspicious", Yankovsky said.
The commander of the blocking unit was a Right Sector fighter named Vuyko going by the nom de guerre "Punisher", according to the officer. His aides included a fighter from Ukraine's Nikolaev region, a Georgian national, whom Yankovsky suspected was a mercenary, and a sniper with the alias "Raven" who would "take up a position in the rear during battle and threaten to kill anyone who runs in the wrong direction".
Situated in the Donbass, a trickle of troops from the 57th Separate Motorised Infantry Brigade began deserting the Ukrainian Army and going over to the Lugansk People's Republic forces' side in late February. Media reports on desertions stopped in March. The 57th Brigade has since come up in LPR and Russian MoD reports on the situation on the front. On 13 April, the Russian military reported that two repair facilities and two missile and artillery depots were destroyed in precision strikes.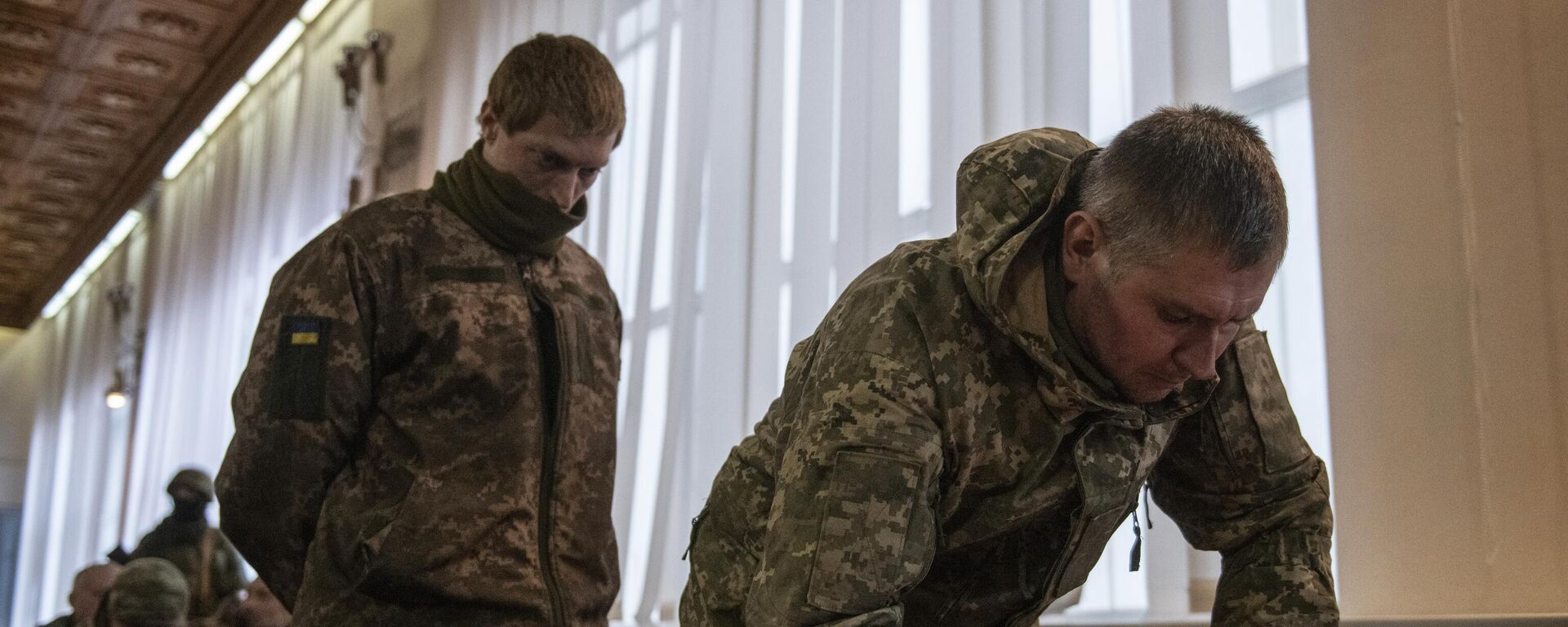 26 February 2022, 19:24 GMT
* A neo-Nazi political party and paramilitary force whose activities are banned in Russia.