Russia has not turned away from negotiations with Ukraine and continues to hope that a lasting peace agreement can be reached, President Vladimir Putin has said.
"Notwithstanding the fact that the military operation is underway, we still hope that we will be able to reach agreements on the diplomatic track as well. We are holding talks, we are not giving up on them", Putin said, speaking to UN chief Antonio Guterres.
"Furthermore, at the talks in Istanbul [on 29 March]...we managed to reach a rather significant breakthrough, because our Ukrainian colleagues did not tie demands for international security guarantees with such issues as 'Ukraine's internationally recognised borders'. Crimea, Sevastopol, and the Russia-recognised Donbass republics were left out, albeit with certain reservations", he added.
Unfortunately, the Russian president said, after these agreements were reached, and after Moscow demonstrably took steps for talks to continue, including by withdrawing troops from areas around Kiev and Chernigov, "we were met with the provocation in the settlement of Bucha, which the Russian Army has nothing to do with".
"We know who did this, we know who planned this provocation, what resources and people were involved", Putin stressed.
Consequently, he said, "the position of our negotiators with Ukraine shifted radically".
Putin pointed out that Ukraine is now demanding peace talks at the level of the heads of state - i.e. between himself and President Zelensky, to discuss issues including the status of Crimea and Donbass. "To us, it's obvious that if these questions are brought to the level of the heads of state, without having been agreed ahead of time, at least in draft form, they will not be resolved. Signing a security agreement without resolving territorial questions...is something which we simply cannot do", he stressed.
Nevertheless, the talks are continuing - currently in the online format, and Putin expressed hopes that they will lead to a positive result.
Thanking Putin for inviting him, Guterres said Ukraine was his number one concern. The UN chief stressed that he had a "clear understanding of the need for a multilateral order based on the UN Charter and on international rights" reached on the basis of consensus by the international community.
"I understand that the Russian Federation has a number of grievances regarding what's taking place in Ukraine, as well as European-wide security", Guterres said. "Our position is that these grievances need to be resolved using various instruments that exist under the UN Charter. We firmly believe that the violation of the territorial integrity of any country contravenes the UN Charter, and we are gravely concerned about what is taking place", he added.
"Nevertheless, I have come to Moscow with a pragmatic position. We are gravely concerned about the humanitarian situation in Ukraine. The United Nations is not a party to political negotiations", Guterres stressed, but supports such talks. The secretary-general said his talks with Foreign Minister Sergei Lavrov focused on humanitarian aid, as well as humanitarian corridors.
The UN chief indicated that the UN would like to work with the Red Cross and with the Russian and Ukrainian Armed Forces to resolve the evacuation of civilians from the Azovstal plant in Mariupol.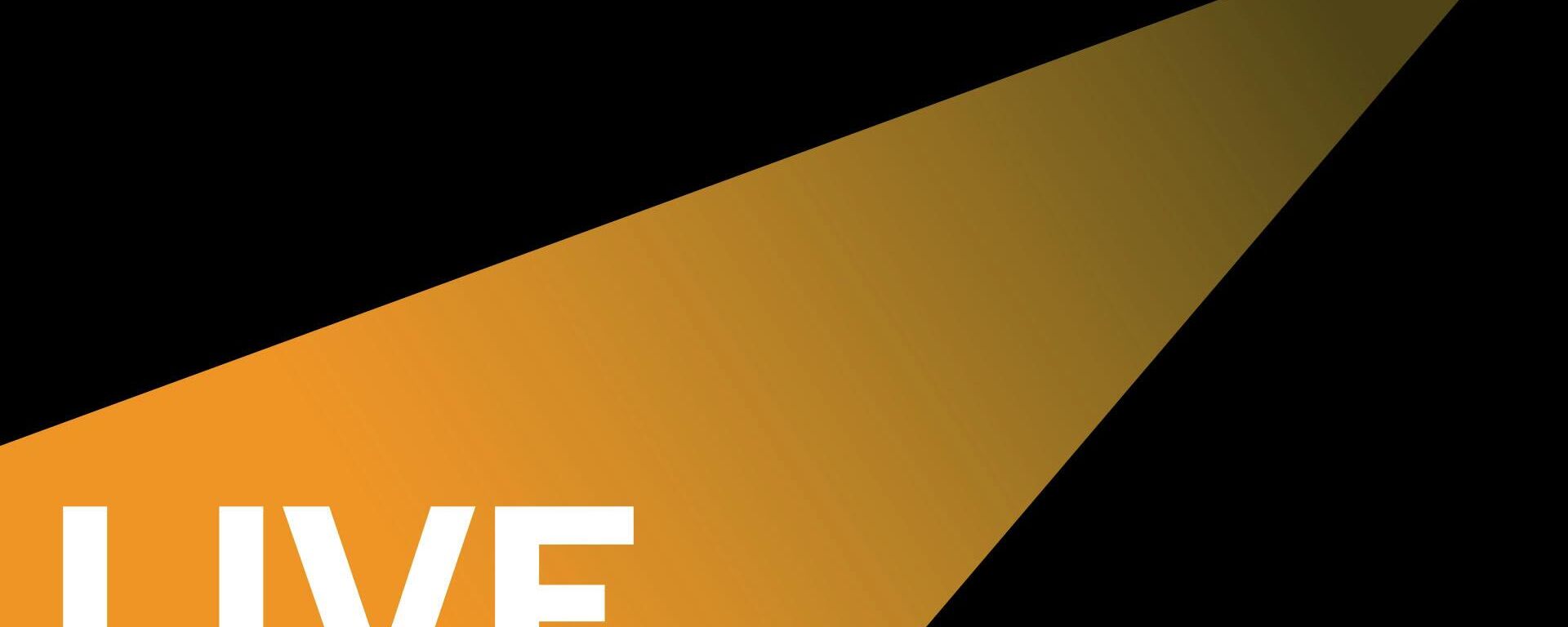 Roots of the Crisis
Putin reiterated the Russian position on the root causes of the Ukrainian crisis, noting that "the entire problem emerged after the coup d'etat that took place in Ukraine in 2014. This is an obvious fact. One can call it whatever one likes, have whatever attachments one wants to to those who carried it out, but this really was an unconstitutional coup".
© AP Photo / Andrew Kravchenko, Pool /
U.S. Assistant Secretary for European and Eurasian Affairs Victoria Nuland and Ambassador to Ukraine Geoffrey Pyatt, offering cookies and (behind the scenes) political advice to Ukraine's Maidan activists and their leaders.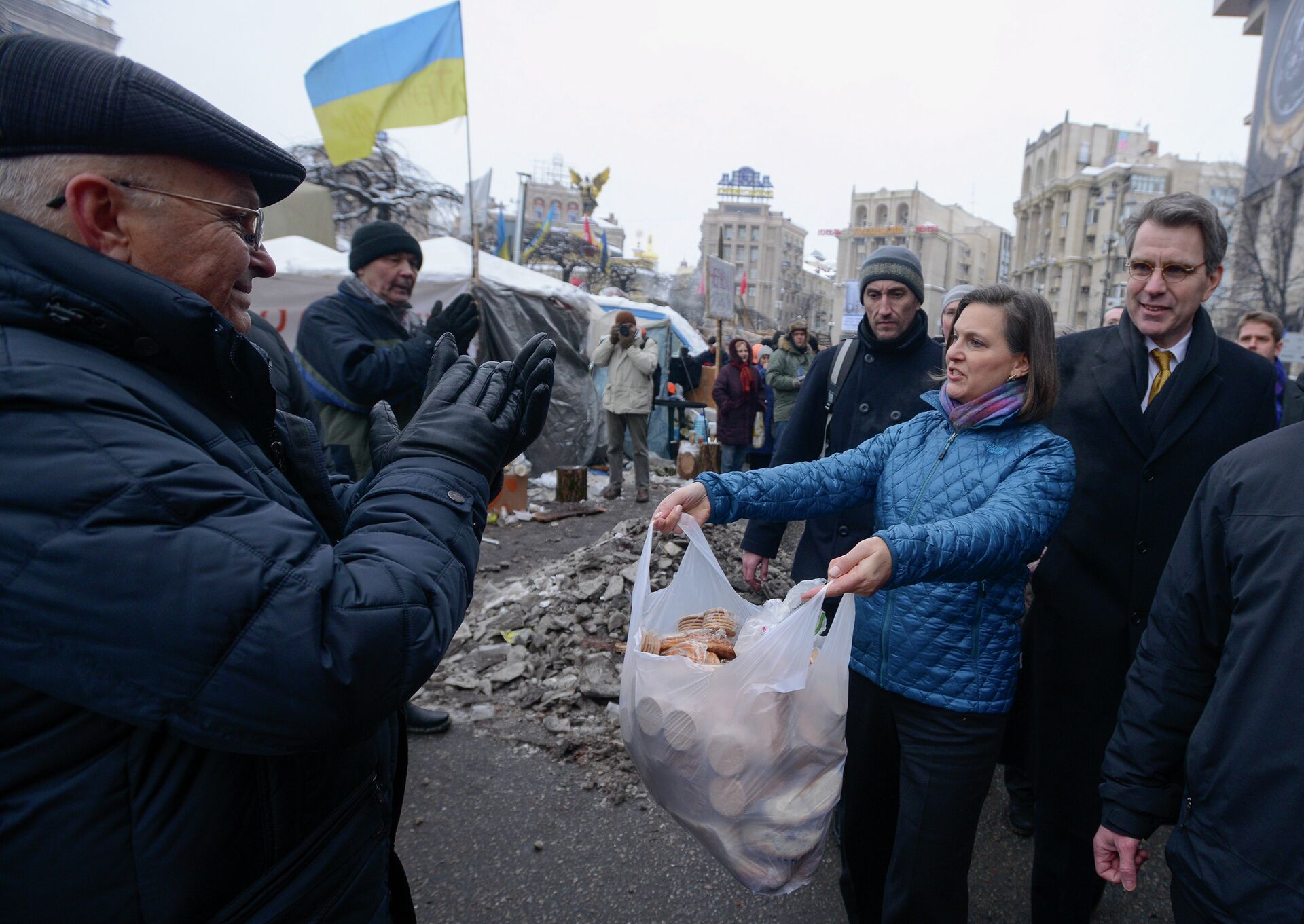 U.S. Assistant Secretary for European and Eurasian Affairs Victoria Nuland and Ambassador to Ukraine Geoffrey Pyatt, offering cookies and (behind the scenes) political advice to Ukraine's Maidan activists and their leaders.
© AP Photo / Andrew Kravchenko, Pool /
After that, he recalled, the residents of Crimea chose to break off from Ukraine and rejoin Russia, similarly to how people in Kosovo, Serbia moved to break off from Serbia, "with the only difference being that in Crimea and Sevastopol this was done in a referendum".
In eastern Ukraine too, Putin said, local residents "did not support the coup and its outcome, but were faced with very serious pressure, including a large-scale military operation involving the use of aviation and heavy military equipment".
Russia, he recalled, joined its European colleagues in hammering out the Minsk agreements in 2015 in an attempt to resolve the situation peacefully. "Unfortunately for us, through the course of eight years, the people who lived in these territories were, first of all, subjected to a blockade, with the authorities in Kiev saying publicly and not shying away from saying that they were organising a blockade of these territories...And they continued military pressure. In these circumstances, after the authorities in Kiev publicly - and I would like to emphasise this, said they did not intend to carry out these Minsk agreements, we were forced - with the goal of stopping the genocide of the people living in these territories, to recognise them as sovereign and independent states. I repeat: this was a necessary measure taken to stop the suffering of the people who live in these territories".
After that, Putin said, the Donetsk and Lugansk People's Republics appealed to Russia for assistance amid Ukrainian military aggression, and Moscow was forced to respond with its military operation.
Russia recognised the independence of the Donbass people's republics on 21 February. In the weeks leading up to this, Donetsk and Lugansk faced escalating shelling, sabotage, and sniper attacks by Ukrainian forces, with Organisation for Security Co-operation in Europe (OSCE) observers recording thousands of violations of the ceasefire on a daily basis by mid-February.
In March, the Russian military published seized
documents
which appeared to show that Kiev was planning to launch a full-on military offensive in the Donbass to "resolve" the crisis once and for all.