Boris Johnson, fresh from the
drubbing
his party received in the recent local elections, is gearing up to announce a "super seven" set of Brexit Bills to tear down "unnecessary barriers inherited from the EU", reported the Sunday Express.
"I'm proud that my government is capitalising on the immense opportunity that our new-found Brexit freedoms bring. This relentless drive to deliver on the promise of Brexit is why we're bringing seven Brexit Bills in the Queen's Speech," Boris Johnson was quoted by the publication as saying.
The Queen's Speech is to be delivered on Tuesday, as part of the State Opening of Parliament.
The embattled UK Prime Minister, whose popularity has taken a hard hit in the wake of the fall-out from the "partygate" scandal, is now looking beyond the loss of iconic London councils, including the boroughs of Wandsworth and Westminster, to Labour, on 5 May.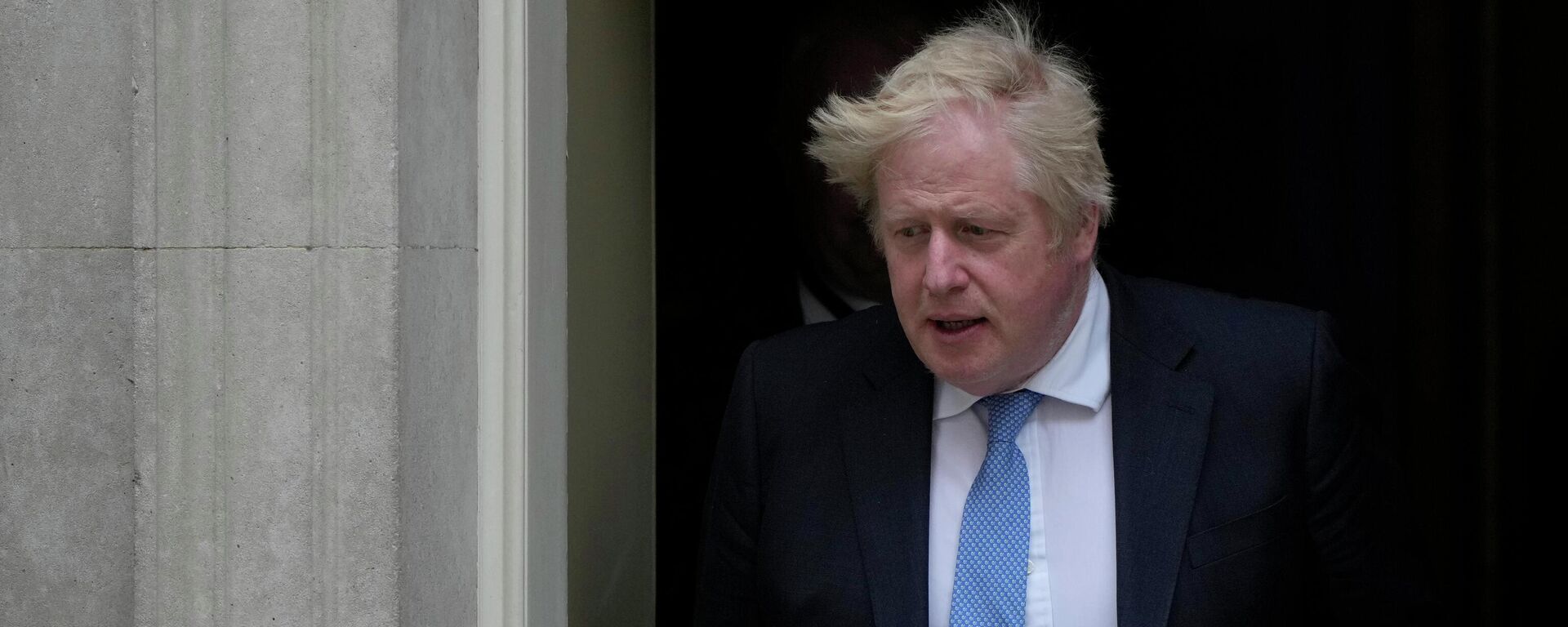 The Conservative party hopes that a new focus on Brexit freedoms will deliver a "dividend" in time for the next general election, securing votes of Leave supporters.
Boris Johnson delivered a crushing victory for his party in the UK's general election in 2019, as voters backed his promise to "get Brexit done" and take the country out of the European Union by 31 January 2020.
However, of late, the
cost of living crisis
and scandals in which the Tories have been mired have been eroding the voters' trust. Measures to be announced in the Queen's speech are touted as set to allow Britain to "thrive as a modern, dynamic and independent country".
'Super Seven' Bills
The PM hailed his "super seven" Bills as able to "benefit families and businesses across the land by changing old EU rules that don't work for the UK."
"From data reform to gene-editing to financial services, these Bills will allow us to thrive as a modern, dynamic and independent country, and this government is getting on with the job of delivering them," stated Boris Johnson.
Thus, the
Brexit Freedoms Bill
will make it easier to scrap remaining EU laws that have remained on the statue book since the divorce from the bloc "as a bridging measure". The Bill promises to slash £1 billion of red tape for UK businesses, while easing regulatory burdens and contributing to the government's goal of levelling up the country.
Another new law vows to get rid of "unnecessary barriers inherited from the EU" to allow use of gene-editing technologies to "help better protect the environment", boost disease resistance in crops and reduce pesticide use.
The
Procurement Bill
will make it easier for small and medium-sized enterprises to bid for public sector contracts, as it "prioritises boosting growth and productivity in the UK, maximising value for money and social value, promoting efficiency, innovation and transparency."
The Financial Services and Market
Bill
is entrusted with cutting red tape in a bid to make the UK a more attractive place to invest, shaping the regulatory framework for the UK's financial services sector outside of the EU.
The Data Reform Bill
is designed
to create "an ambitious, pro-growth and innovation-friendly data protection regime that underpins the trustworthy use of data". According to Johnson, it seeks to improve the "burdensome GDPR" system, enabling the sharing of information more effectively and securely between public bodies.
A new
Animal Welfare (Sentience) Bill
has been described as raising standards "higher than the EU". It is to make a provision for an Animal Sentience Committee which will report on how government policies affect animal welfare. "Animal sentience" is the capability of an animal to perceive or feel things. Interestingly, this Bill specifies which animals are
sentient
: besides all vertebrate animals (animals with backbones such as mammals, birds and fish), the legislation includes certain invertebrates, including lobsters, crabs and octopuses.
New
trade legislation
will eliminate tariffs on 100 percent of goods exported to Australia, as the UK-Australia Free Trade Agreement: Agreement in Principle, signed on 28 February 2022, comes into force. A similar agreement with New Zealand will also render post-Brexit trade deals a reality.
Under the
Levelling Up and Regeneration Bill
, Boris Johnson is expected to announce the government's plans to breath fresh life into town centres, getting rid of "derelict shopfronts" in Britain's high streets. Dilapidated town centres are believed to have been one of the reasons for voter disillusionment in 2019, when many traditional Labour "red wall" seats switched to the Conservatives.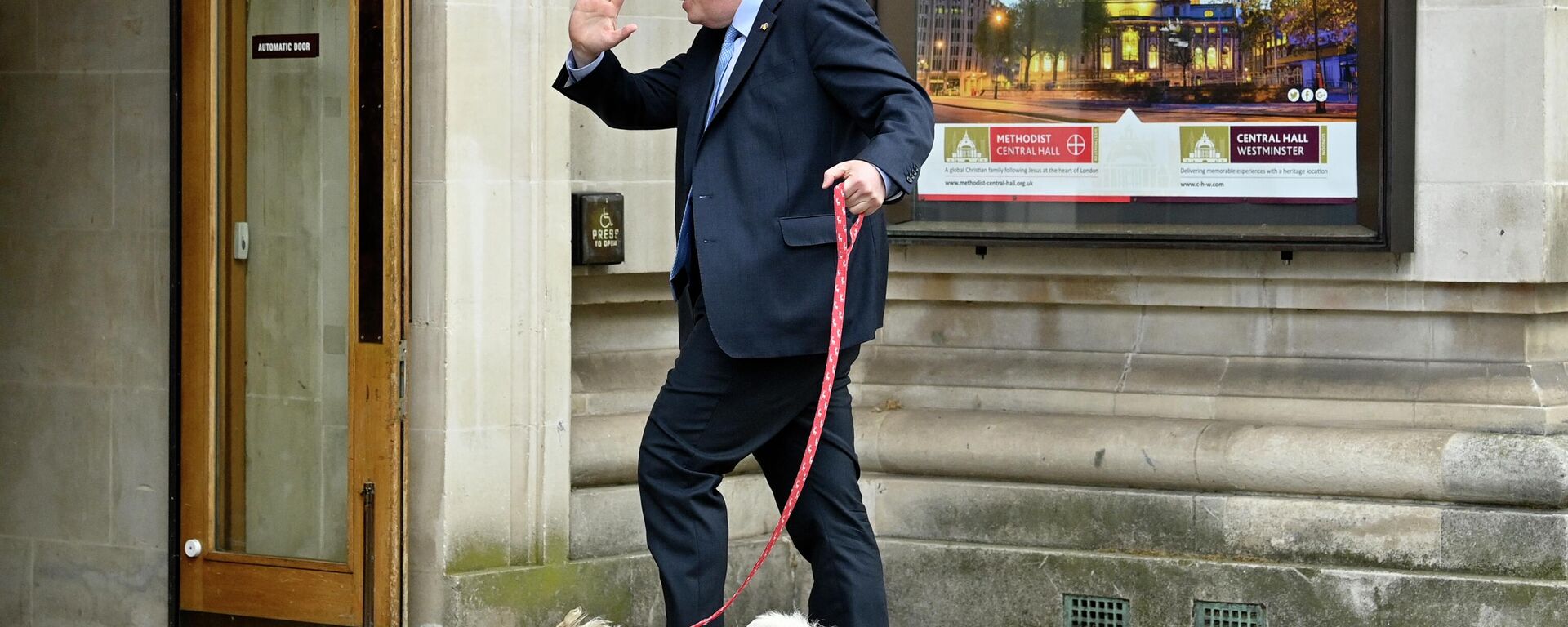 In line with the new approach, councils will be endowed with greater power to take control of buildings with the goal of "transforming boarded-up shops or derelict buildings into thriving businesses, shared community spaces or housing".
"High streets up and down the country have long been blighted by derelict shopfronts, because they've been neglected, stripping opportunity from local areas. We are putting that right by placing power back in the hands of local leaders and the community so our towns can be rejuvenated, levelling up opportunity and restoring neighbourhood pride," stated Boris Johnson.
Speaking ahead of the Queen's Speech, deputy prime minister Dominic Raab was cited as saying:
"What we're going to be focusing on this week is what our plans are to drive up the economy, protect the cost of living. We're going to be talking about reforming the agricultural sector, innovation to create cheaper, healthier food. We're going to be talking about areas where Britain has a real comparative advantage - tech, financial services."