Amazon founder Jeff Bezos has taken issue with President Joe Biden's view on how to bring inflation down, suggesting that his controversial tweet about taxing wealthy corporations should be investigated by a newly-established Disinformation Board.
"Raising corp taxes is fine to discuss. Taming inflation is critical to discuss. Mushing them together is just misdirection," Bezos argued in response to Biden's argument that "the wealthiest corporations" have to "pay their fair share".
© Photo : Twitter / @JeffBezos
Screenshot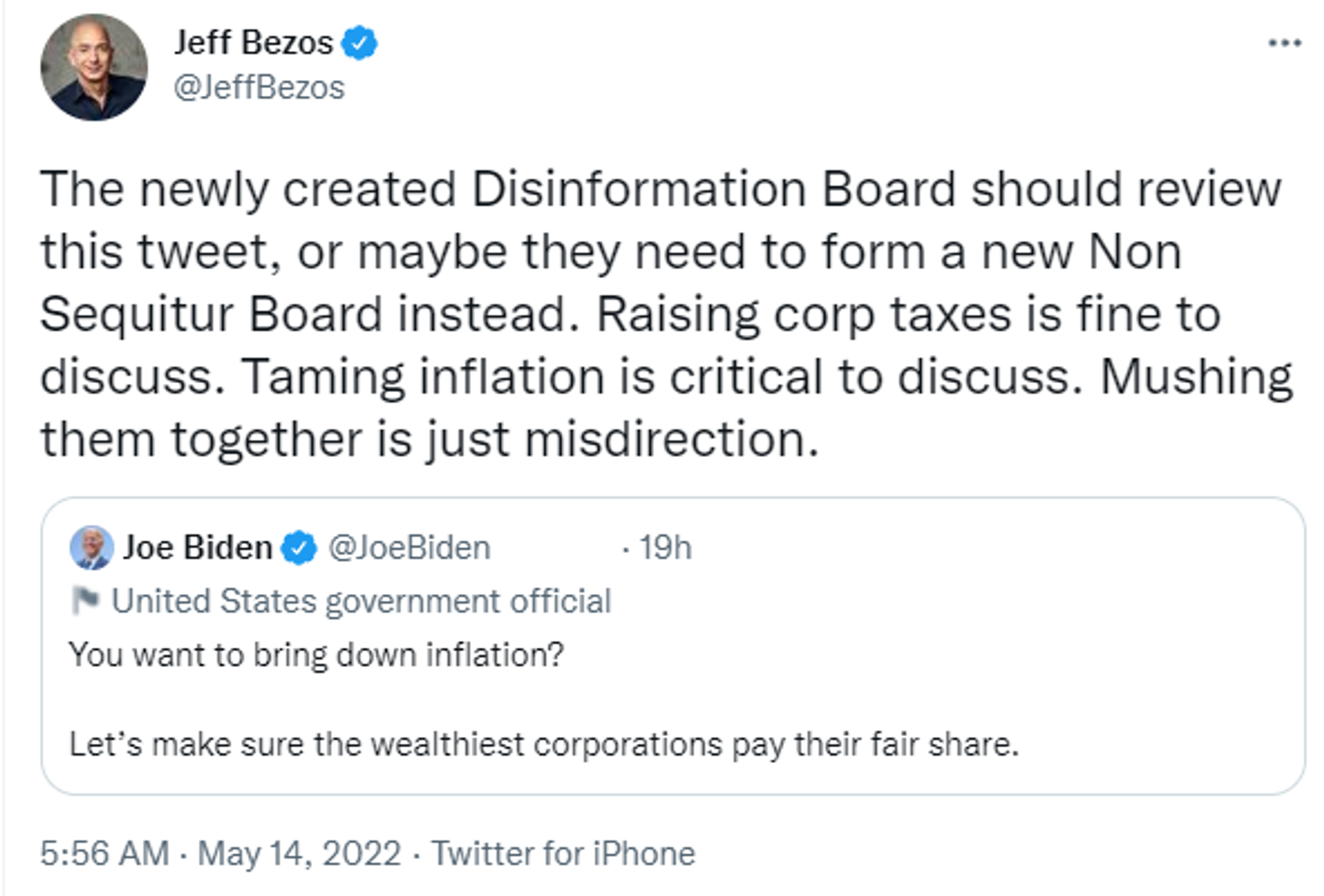 Screenshot
© Photo : Twitter / @JeffBezos
The Disinformation Governance Board was established by the Department of Homeland Security last month, immediately prompting Republicans to label it a "Ministry of Truth".
Biden's calls to tax the wealthy come as the United States weathers a record 40-year-high inflation rate, with April levels reaching 8.3%. According to the incumbent president, the grim highs in inflation and the customer price index are the result of "Vladimir Putin's price hike" following Russia's military operation in Ukraine.