Manfred Weber, leader of the EU Parliament's biggest group, the European People's Party (EPP), threatened Turkey with isolation within NATO if it decides to
block the membership
bids of Finland and Sweden.
"Anyone, who questions the unity of NATO, will isolate themselves within the community", Weber said.
The EU lawmaker further stressed that if joining NATO is what Finland or Sweden wants, that it should be allowed. Weber claimed that there were no reasonable grounds to deny the two countries the right to join the alliance.
NATO Secretary General Jens Stoltenberg separately stated that the alliance is planning to boost its presence in the Baltic region and provide security assurances for Finland and Sweden, and is already on the stage of reviewing their bids to join NATO. He also expressed confidence that the countries will resolve their differences with Turkey.
"I am confident we'll be able to find common ground, consensus on how to move on membership issues", Stoltenberg said.
Turkish president Recep Tayyip Erdogan said his country was "not of a favourable opinion" about the idea of Finland and Sweden joining NATO, which the two floated in the wake of the Russian special military operation in Ukraine. He accused the two countries of becoming a "safe haven" for various terrorist groups, namely the Kurdistan Workers Party (PKK), which Ankara designates as such.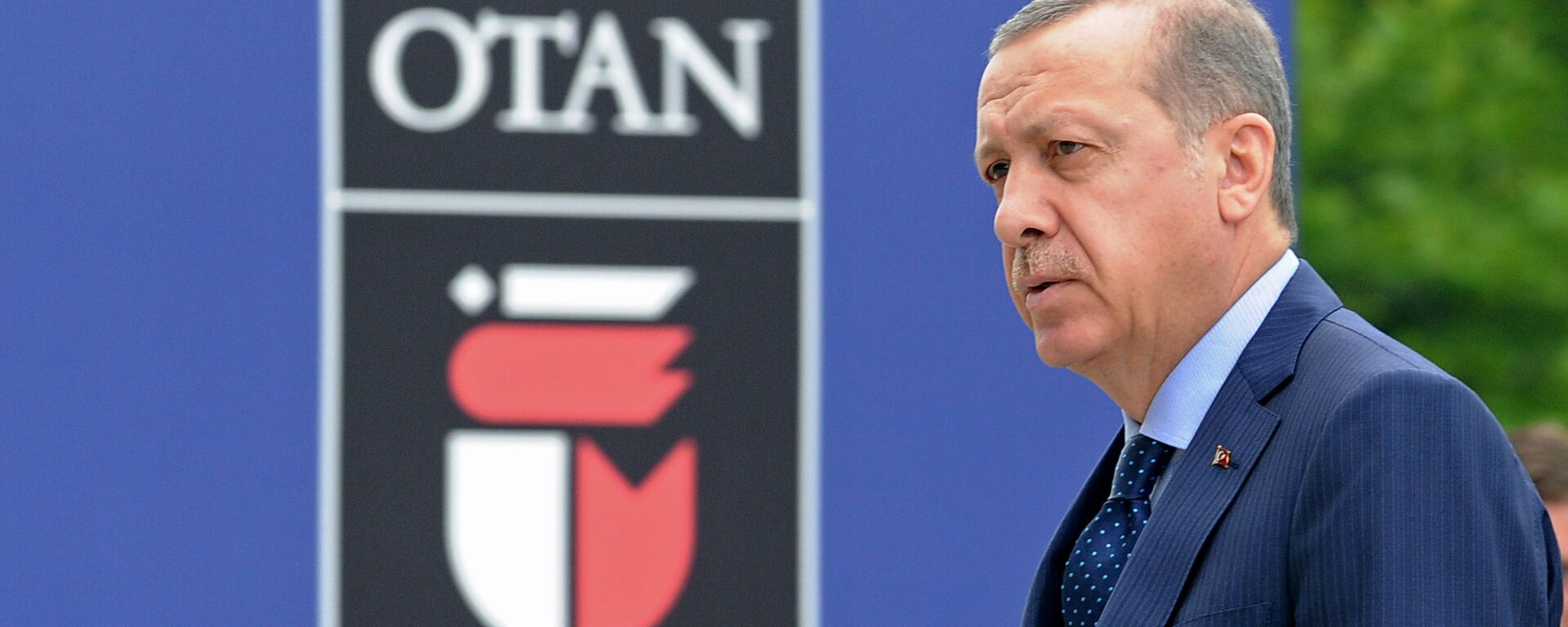 President Erdogan's spokesman, Ibrahim Kalin, later elaborated that Ankara is
not closing the door
to Finland and Sweden's accession to NATO, but is merely raising an issue that concerns Turkey's national security.
"What needs to be done is clear: they have to stop allowing PKK outlets, activities, organisations, individuals and other types of presence to [...] exist in those countries. NATO membership is always a process. We will see how things go. But this is the first point that we want to bring to the attention of all the allies as well as to Swedish authorities", Kalin said.
Finland announced earlier today that it had decided to join NATO, while its neighbour, Sweden, is still considering this option. The Kremlin warned the two states that the move to join the alliance will further deteriorate their bilateral relations with Russia. Moscow also noted that it will have to take appropriate military-technical measures in response to NATO encroaching even closer to Russia's north-western border, with Sweden and Finland's accession to the bloc.