Turkey should be expelled from NATO if it tries to obstruct the alliance's expansion to include Sweden and Finland, veteran US foreign affairs contributor David Andelman has suggested.
In a
piece
for CNN, Andelman characterised President Erdogan as a "useful friend" of the Kremlin, and suggested that the solution was in making "Erdogan irrelevant" by ignoring Turkey's voice when it comes to accession.
"What's the worst…Turkey could do – sue? Pull out? There was a lot of thought given toward banishing Turkey from NATO anyway – especially after Erdogan bought Russian S-400 air defense systems from Russia three years ago. Perhaps now is precisely the moment simply to stand up to these long strongmen who have managed to burrow their way deep into democratic institutions", Andelman, who is a member of the Council on Foreign Relations, a powerful Washington-based neocon think tank, wrote.
The same should apply to Hungary and Hungarian Prime Minister Viktor Orban, the pundit suggested. Budapest recently rejected a fresh package of sanctions proposed by Brussels which includes a bloc-wide ban on Russian oil imports, suggesting that such a measure would have the same impact on his country's economy as
"dropping an atomic bomb"
.
Robert I. Rotberg of the Intrastate Conflict programme at Harvard University's Kennedy School of Government agreed with Andelman's analysis, suggesting that the EU should simply "forge ahead without Hungary, ignoring Budapest's position. "The 'unanimity rule' was foolish to begin with and now is the time to test it", he said, referring to the European Council requirement that all members of the bloc agree on major issues before they are implemented.
Rotberg suggested that Hungary's only recourse – taking the matter to the European Court of Justice, would likely drag on for "years". He also pointed to the court's tendency of ruling in Brussels' favour in
previous cases
against Hungary – such as Orban's so-called "violations of democratic rights and freedoms".
Sweden and Finland formally announced their intention to join NATO on Monday. Late last week, Turkey's Erdogan
said
he viewed the idea unfavourably. "Scandinavian countries have become a safe haven, a so-called guest house for PKK and other terror groups. Some terrorists even participate in the parliaments of Sweden and the Netherlands", he said late last week.
The PKK is a political party and paramilitary force operating in southern and eastern Turkey, and seeking more autonomy or even outright independence from Ankara's control.
Erdogan
doubled down
on his position on Monday, saying he "can't say yes" to the Swedish and Finnish bids for NATO membership. "Otherwise, NATO will not be a security organisation, but rather will become a place where there will be many representatives of terrorists", he said.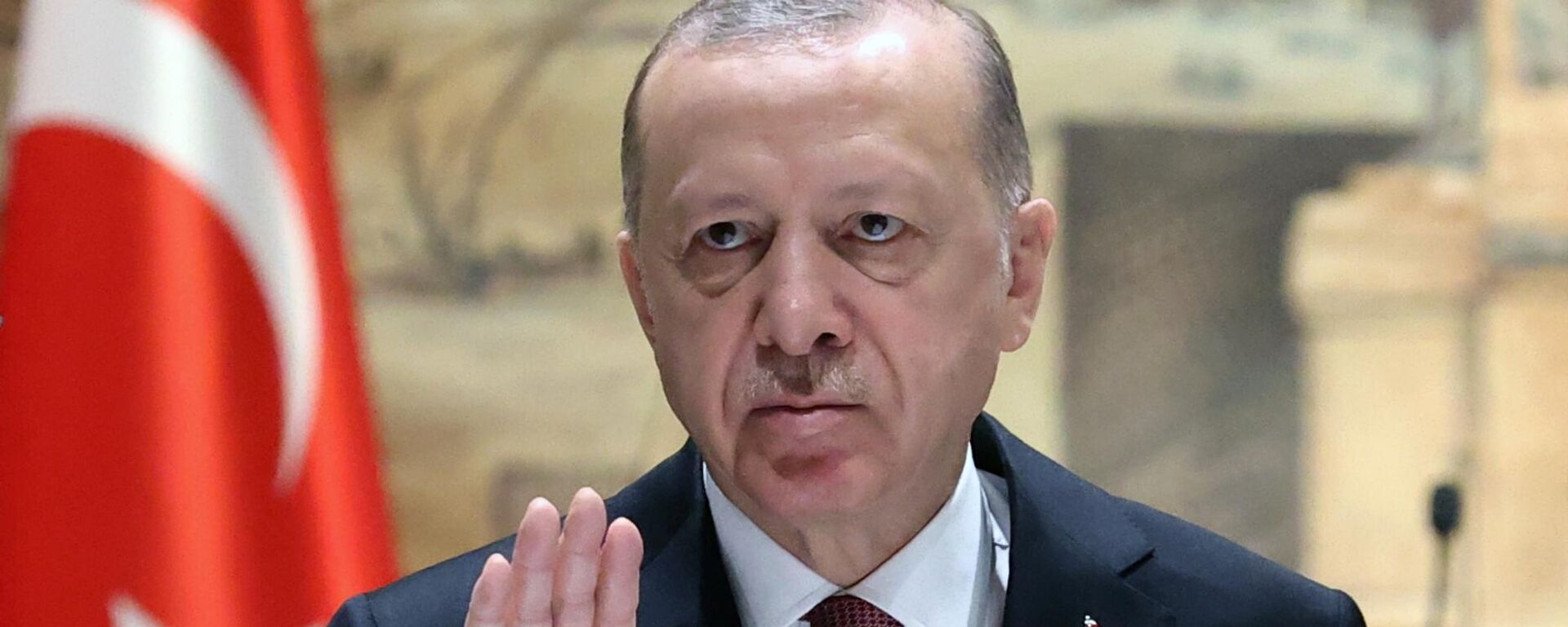 Swedish authorities have sought to appease Ankara on the matter, with Foreign Minister Ann Linde recently
stressing
that Stockholm formally considers the PKK to be a terrorist group, notwithstanding the organisation's cooperation with the governing Social Democrats.
Authorities in Sweden and Finland broke with decades or even centuries of neutrality by announcing plans to join the NATO alliance after Russia began its military operation in Ukraine. Sweden spent over two hundred years supporting a policy of strict bloc neutrality, not taking part in any large-scale war in Europe since 1814. Finland remained neutral throughout the Cold War. Both countries joined NATO's "Partnership for Peace" programme in 1994, and both have taken part in the US-led war in Afghanistan, and "peacekeeping" operations in the Serbian breakaway region of Kosovo.
Russian authorities have
warned
that the Nordic countries' entry into NATO would constitute a "mistake with far-reaching consequences".