By forcing previously neutral Finland and Sweden to seek
accession to NATO
, Washington has freed Moscow's hands to act, emphasised Russia's Foreign Ministry.
"What Finland's and Sweden's political forces are doing - under pressure from Washington - frees Russia's hands," said Russian Foreign Ministry spokeswoman, Maria Zakharova.
"The US is forcing these countries that have pursued a neutral policy for many decades by not joining military blocs, to change their strategic direction and course," added Zakharova, appearing on Soloviov Live.
Earlier, Russia's Deputy Foreign Minister Sergey Ryabkov warned that a move by Finland and Sweden to join the North Atlantic Treaty Organization "would be a mistake with far-reaching implications". Speaking to reporters on Monday, Ryabkov suggested that if Stockholm and Helsinki enter NATO, "the general level of military tension will increase, and there will be less predictability in this area". According to the Ryabkov, the security of Sweden and Finland will not be strengthened as a result of their anticipated accession to NATO.

On Tuesday, ahead of a meeting of the EU Foreign Affairs Council, the bloc's foreign policy chief Josep Borrell said that all member states of the European Union would support Sweden and Finland in their bid to join NATO.
"We will also talk about the demand from Finland and Sweden to become members of NATO: they will receive strong support, I am sure, form all member states because it increases our unity and makes us stronger," Borrell said.
He also expressed the hope that the alliance would overcome Turkey's
objections
to the two countries' attempts to obtain membership.
Turkey cannot say 'Yes' to Finland and Sweden's accession to NATO, President Recep Tayyip Erdogan said on Monday, adding that it is "impossible".
"We can't say 'Yes'. Otherwise, NATO will not be a security organisation, but rather a place where there will be many representatives of terrorists. We cannot say 'Yes' - no offence," the Turkish leader said during a briefing on 16 May.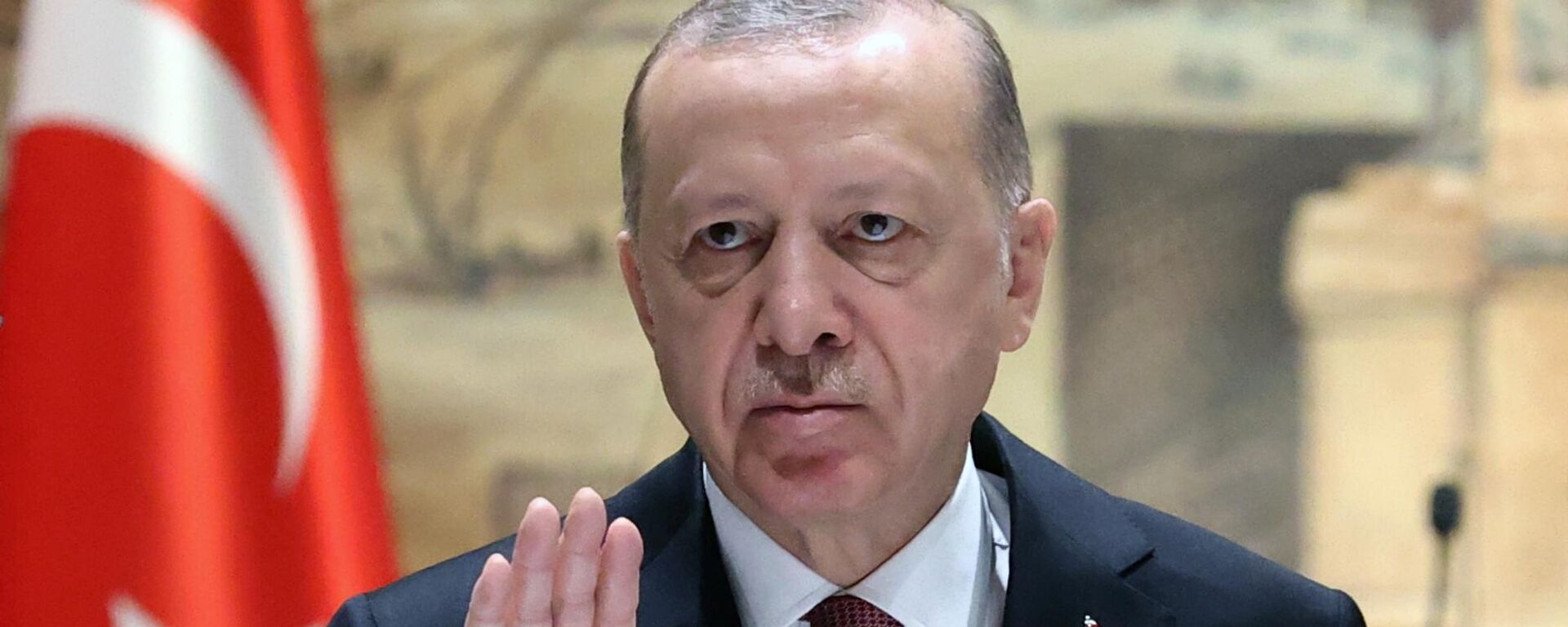 Sweden's ruling Social-Democratic Party
said
in a statement on Sunday that the country had officially decided to apply for NATO membership.
"The Social Democrats will thereby work to ensure that Sweden, if the application is approved, expresses unilateral reservations against the deployment of nuclear weapons and permanent bases on Swedish territory," the statement noted.
Hours earlier on Sunday, Helsinki announced a similar NATO
membership bid
, with the government declaring "a new era" for the previously neutral country.