Pumping Ukraine full of weapons and sanctioning Russia will not resolve Europe's security crisis, Chinese Foreign Minister Wang Yi has said.
"The Ukrainian crisis continues to drag on. China's position has always been consistent, and focused on the need to promote reconciliation and facilitate negotiations," Wang said, speaking at a virtual meeting of BRICS foreign ministers on Thursday.
Emphasizing Beijing's opposition to the "weaponization" of the world economy, the foreign minister blasted attempts "add fuel to the fire" in the Ukraine conflict, and condemned efforts to force countries to choose sides.
Wang also expressed concern that the longer the Ukraine crisis continues, the more it will threaten global food, energy and economic security. "Efforts must be made to reduce its negative impacts, and in particular, to support vulnerable developing nations," the foreign minister said.
The Chinese foreign minister expressed hope that Russia and Ukraine could return to the negotiating table, and that NATO and the European Union could begin a "comprehensive dialogue" with Russia to address Moscow's concerns.
"The push to achieve absolute and exclusive security in the conditions of today's interdependence between nations is doomed to failure. It is necessary to the Cold War mentality, where your defeat is my victory. It is necessary to respect and guarantee the security of each country, replacing confrontation with dialogue, coercion with negotiations, alliances with partnership and replacing the 'zero-sum game' with mutual benefit," Wang said.
Wang also proposed that the BRICS group of nations begin to expand in the interests of contributing to peace and development around the world.
The BRICS group of nations – an acronym for the five major emerging economies of Brazil, Russia, India, China and South Africa, was forged in 2010, when South Africa joined the BRIC group created in 2006. Together, the group comprises over 40 percent of the world's population, more than a quarter of the world's land area, and over a quarter of global GDP.
The United States and its allies have delivered over $5.5 billion worth of military assistance to Ukraine over the past three months, and slapped
over 7,700 new sanctions
on Russia since Moscow's 21 February recognition of the Donetsk and Lugansk People's Republics as sovereign states, and the 24 February decision to kick off a special military operation in Ukraine.
On Thursday, the US Senate
passed
a new $40 billion combined military and 'humanitarian' aid package for Ukraine, including $19.75 billion in new defence assistance, sending the legislation to President Biden's desk for signature.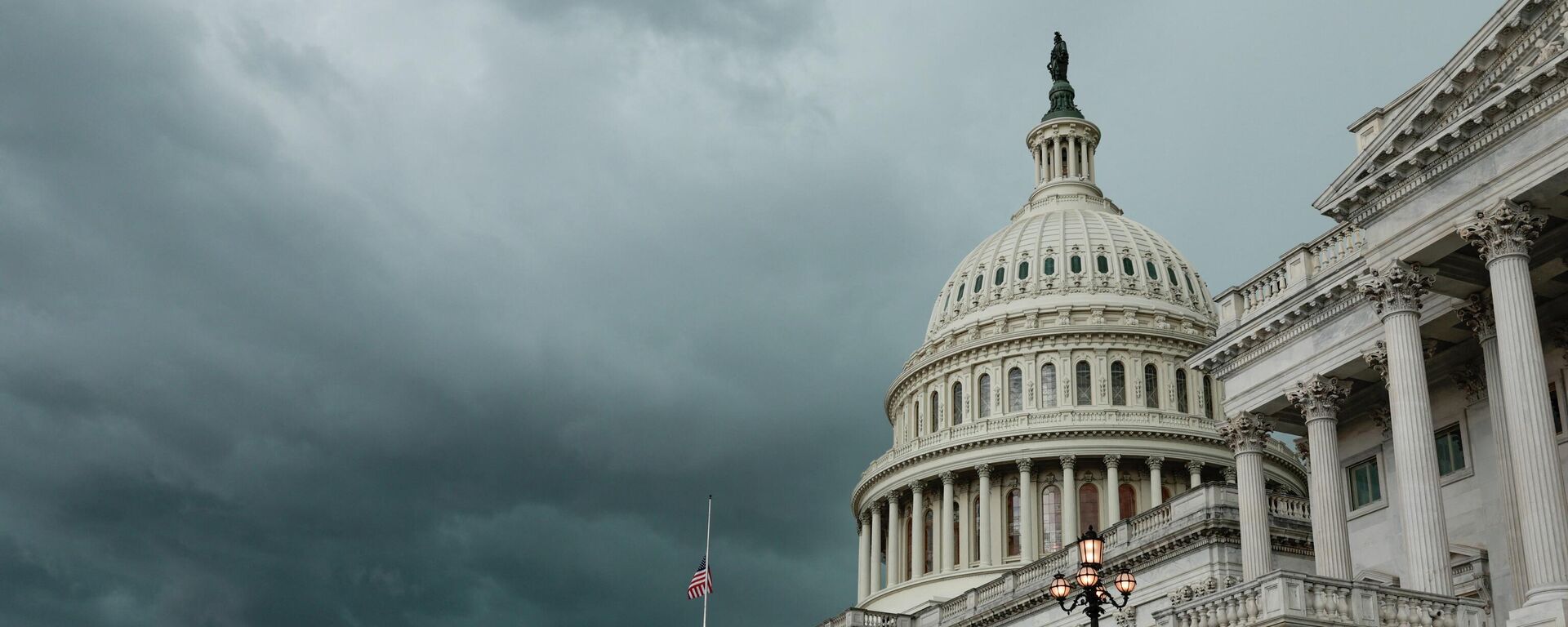 On Tuesday, Russian Foreign Minister Sergei Lavrov accused the West of waging a
"hybrid war with Russia"
in Ukraine, with Ukrainians ascribed the role of "expendable material" in the conflict. The foreign minister accused the US and the UK of wanting to see the crisis drag on indefinitely to kill more Russian servicemen, and to "exhaust and fatigue" Russia.