UK Prime Minister
Boris Johnson
may sack Cabinet Secretary and Head of the Civil Service Simon Case to save his own job as both are expected to be criticised in senior civil servant Sue Gray's soon-to­-be­-released report on the so­-called "Partygate" scandal over Downing Street parties between 2020 and 2021 which breached COVID-19 lockdown rules, according to The Guardian.
The newspaper has cited unnamed Whitehall sources as saying "that is probably why he [Case] is still there [and not moved from his post already]. Because Johnson needs a body."

The sources claimed that Gray's report specifically blames Case, the UK's most senior civil servant, for allowing a drinking culture to develop into lockdown­-busting parties at Downing Street.
"Sue is in a very good place to give judgements. She has worked at the heart of government for a very long time. I think there is a genuine question. What the hell was it about this time and this place that all this was allowed to go on? She has worked with any number of prime ministers so I think it will be an element of 'What was that? Was it a broader culture?'", one of the sources argued.
The insider claimed that "[…] no one is going to come out of this looking good" and "there will be damage for Johnson".
"In many ways it could be more damaging for him than the fine because the fine was for a relatively minor thing [his birthday party] that people were surprised he got fined for. So he was able to excuse himself," they asserted.
The Financial Times (FT), in turn, quoted unnamed government sources as saying that "some of the evidence that Sue has uncovered is unbelievable" and that "the details of some of the parties will raise eyebrows".
At the same time, once source told the FT that Gray was "not on a crusade to name and shame senior civil servants", adding that some would be identified as "part of a factual narrative of what happened at the various [Downing Street] parties".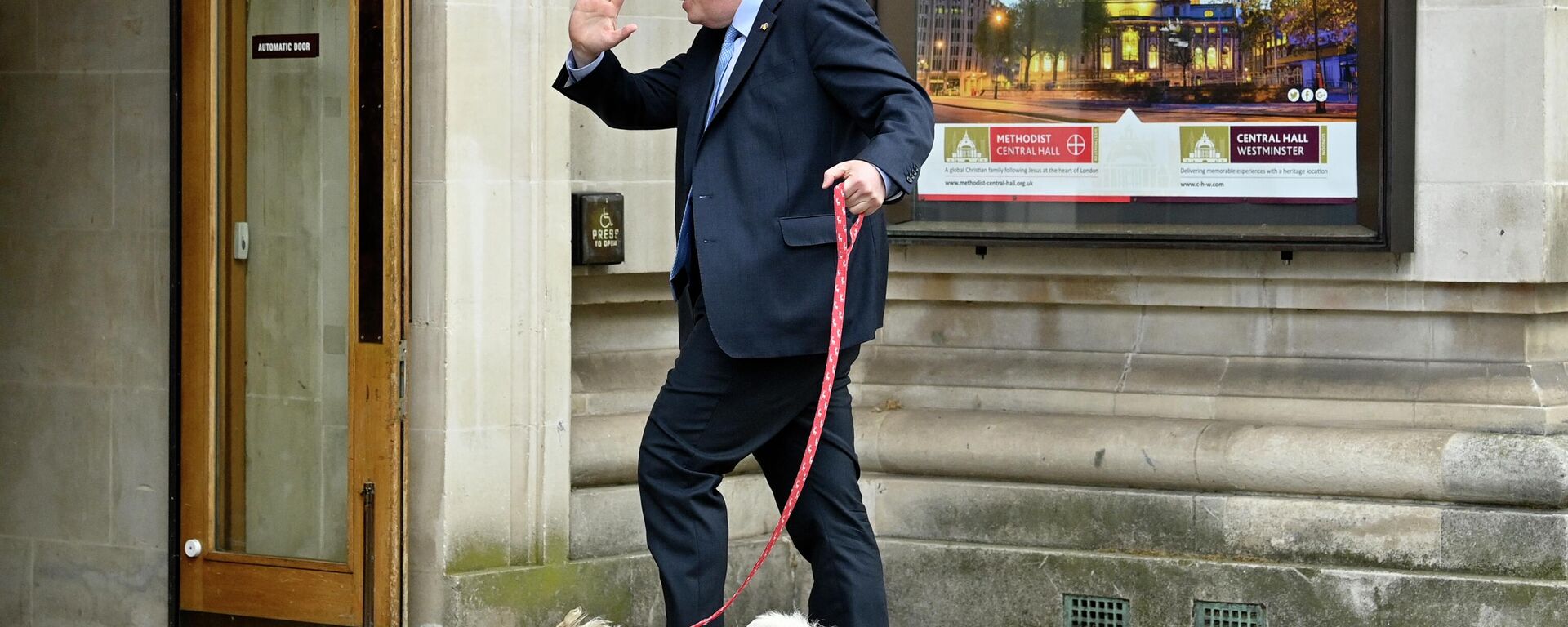 The insiders' remarks come after Johnson told reporters earlier this week that it was "entirely up to Sue Gray" on whether senior officials would be named in her "Partygate"-related report.
"I'll be looking forward very much to seeing what she has to say and, fingers crossed, that will be pretty soon next week", BoJo added.
London's Metropolitan (Met) Police confirming earlier this week that they had wrapped up their probe into COVID lockdown-busting parties at Downing Street clears the way for Gray's report into the matter to be published in full.
In an interim report published in early February, the senior civil servant emphasised that the incidents under investigation were "difficult to justify", and there had been "failures of leadership and judgement by different parts of No 10 and the Cabinet Office at different times". The full-fledged report is expected on Tuesday or Wednesday, according to media reports.
Last month, Johnson, his wife Carrie, and
Chancellor of the Exchequer Rishi Sunak
were fined by the Met over a birthday party for the PM in the Cabinet Room in June 2020 that was ruled to have breached lockdown restrictions. Although BoJo apologised in Parliament for the social gathering, he argued that it had not occurred to him that the event in question was a breach of coronavirus rules.