The announcement came as part of Biden's debut tour of Asia, which kicked off in South Korea last week and is continuing in Japan on 23 May.
POTUS told reporters in Tokyo on Monday that thirteen nations would join the IPEF, which is seen by Washington as a mechanism that aims to renew the US' Indo-Pacific economic engagement by promoting common standards in areas such as clean energy, infrastructure, digital trade, and supply-chain resilience.
"This framework is a commitment to working with our close friends and partners in the region on challenges that matter most to ensuring economic competitiveness in the 21st century. […] We're here today for one simple purpose: the future of the 21st Century economy is going to be largely written in the Indo-Pacific. Our region. This framework should drive a race to the top", Biden underscored as he launched the plan.
The statement followed the US' National Security Council (NSC) saying that Washington would launch IPEF with an "initial range of diverse partners" that would show its "far-reaching ambition".
"You will see us move quickly on agreements with high standards that will deliver for workers, businesses and families in America and in the region," NSC spokesperson Saloni Sharma said.
Myron Brilliant, head of international policy at the US Chamber of Commerce, in turn asserted that the IPEF was "not the CPTPP [Comprehensive and Progressive Agreement for Trans-Pacific Partnership], clearly".
"The US business community welcomes the IPEF as it gets us back in the trade game. But its impact will be most felt only if countries like Vietnam, Malaysia and Korea sign up for a high-standard digital framework," he said.
In a fact sheet issued back in February, the White House touted the IPEF as part of a wider push to "restore American leadership" in
the Asia-Pacific region
by engaging with partners there to "meet urgent challenges, from competition with China to climate change to the pandemic".
The new framework prompts vocal opposition from Beijing, which perceives the IPEF as a venue to clique up and divide countries in the Indo-Pacific, rather than allow them to work together to create a shared future.
Chinese Foreign Minister Wang Yi stressed in a statement on Sunday that while Beijing welcomes initiatives seeking to strengthen regional cooperation, it at the same time opposes attempts to create confrontation and division.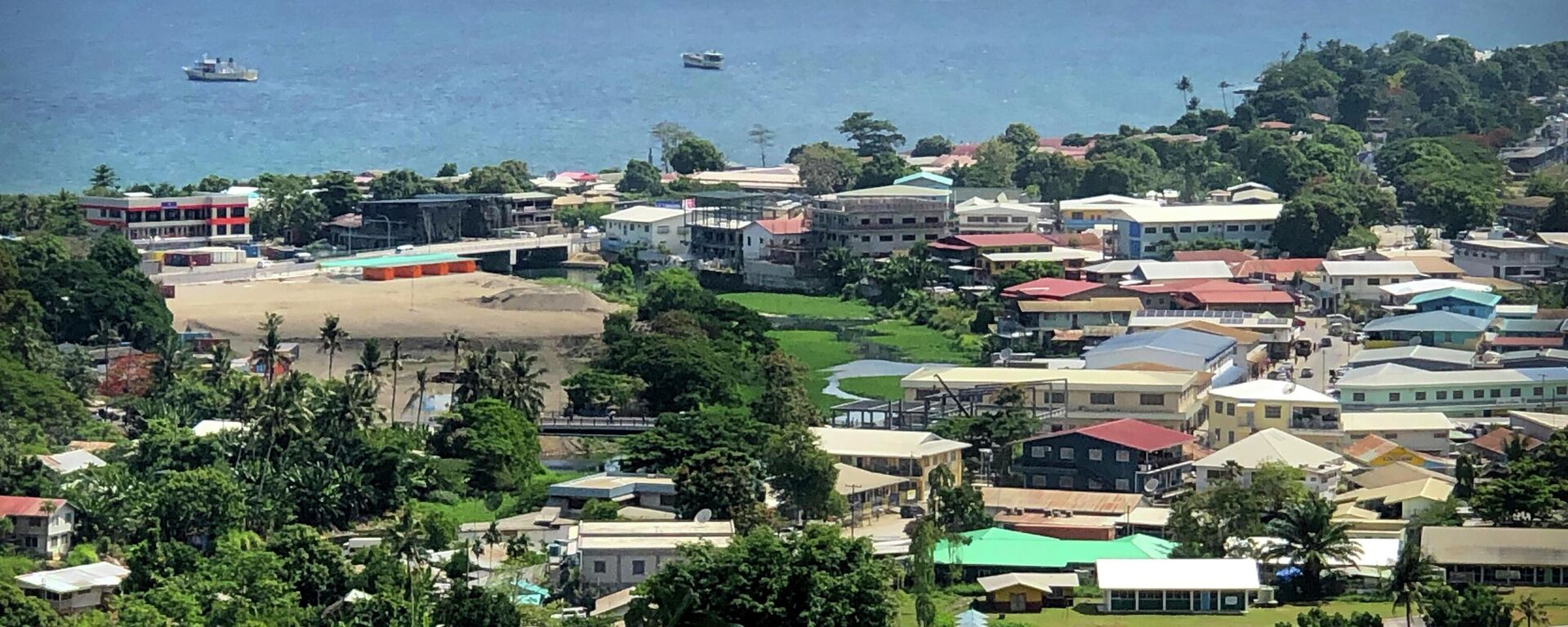 Wang argued that the US withdrawal from
the Trans-Pacific Partnership Agreement
(TPP) in 2017, along with the White House currently promoting the IPEF, proves that Washington is not pursuing free trade.
"The US 'Indo-Pacific Strategy' is causing more and more vigilance and concern in the international community, especially in the Asia-Pacific region," the top Chinese diplomat pointed out.
He also accused the US of undermining the architecture of existing regional cooperation, which Wang said could further complicate supply chains and lead to industrial disruptions that may hamper an economic recovery from the COVID-19 pandemic.